Canadian Northwest Territories ends state of emergency for 1st time during COVID-19 pandemic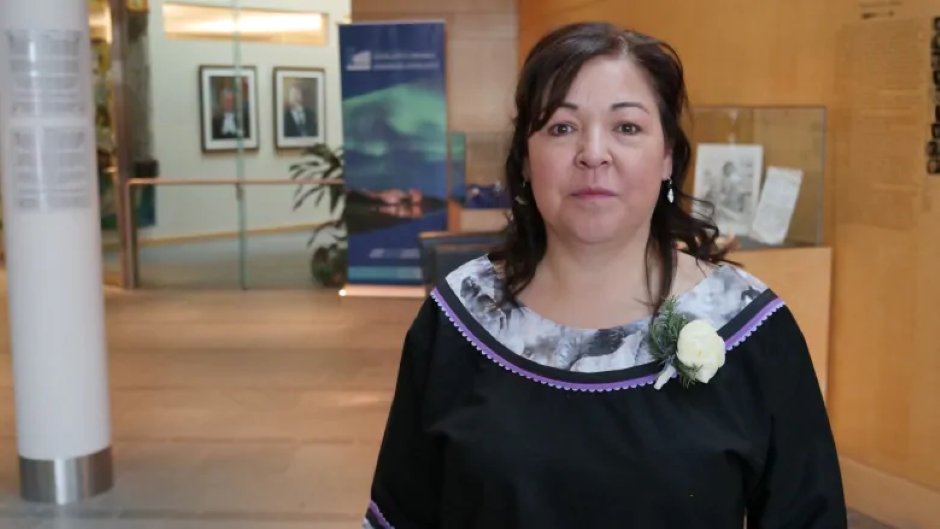 The Northwest Territories government has decided it will no longer extend its state of emergency for the first time since COVID-19 emergency measures were enacted in the territory.
The territory has been under a state of emergency — one of its two emergency public health measures — due to the pandemic since March. The state of emergency gave the government extraordinary powers, including the power to enter premises without a warrant; procure food, fuel, and medical supplies; and fix prices on essential goods.
"The global COVID-19 pandemic is not over and new cases continue to be reported in other Canadian jurisdictions," a news release issued Tuesday morning reads in part.
"While public health measures will continue, the [N.W.T. government] has determined that there is sufficient authority under the Public Health Act to implement them."
The government added that it will continue to review the situation, and if needed — like if there's a second wave of COVID-19 and evidence of community spread — it's prepared to bring back the state of emergency.
Public health emergency extended
Meanwhile, Health Minister Diane Thom has extended the territory's public health emergency on the recommendation of the chief public health officer, according to the same news release.
The public health emergency gives the Office of the Chief Public Health Officer the ability to create and enforce public health orders.
The release states that to this point, the territory has been "successful at managing the risk of COVID-19 using the tools available under the Public Health Act," and so it has not had to draw on resources under the Emergency Management Act that a state of emergency would allow for.
Back in June, the territorial government extended both of its territory-wide emergency declarations for the seventh time. Both were set to expire on Wednesday.
Government spokesperson Mike Westwick said the public health emergency will expire on July 21.
The news release also reminded residents that everyone entering the N.W.T. is still required to self-isolate for 14 days in Yellowknife, Inuvik, Hay River or Fort Smith, "with few exceptions."
"The [N.W.T. government] will continue to review its actions and arrangements for responding to the pandemic to ensure they remain effective and are aligned with the current circumstances," the release states.
Related stories from around the North:
Canada: COVID-19: Arctic Canada's family sails 12 hours amid ice to visit relatives, CBC News
Finland: Russian tourists eager to book holidays in Finland despite border closure, Yle News
Greenland: Greenland extends COVID-19 entry requirements until July 20, Eye on the Arctic
Iceland: Iceland revises COVID-19 border screening rules for citizens, residents, Eye on the Arctic
Norway: Norwegian Arctic wilderness tourism hit particularly hard by coronavirus, The Independent Barents Observer
Russia: The city that builds Russia's nuclear submarines now has more than 2,000 COVID-19 cases, The Independent Barents Observer
Sweden: Sweden's top epidemiologist admits he got COVID-19 strategy wrong, Radio Sweden
United States: Alaska Highway travellers might be in for rough ride this summer, CBC News