Nunavut bars and restaurants can open with full hours next week, says top doctor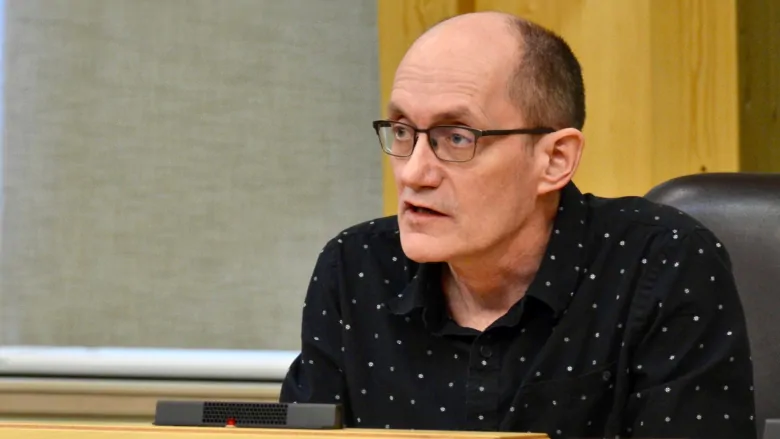 All licensed establishments — like bars, clubs and restaurants — in Nunavut will be allowed to open with regular hours starting July 20, the territory's chief public health officer announced during a live press conference Monday.
In late June, bars and restaurants were allowed to open with strict physical distancing, and last call for alcohol service was set for 9 p.m. Chief Public Health Officer Dr. Michael Patterson reminded people that physical distancing rules will still apply when businesses open with regular hours.
Patterson also announced that a travel bubble will be formed with Churchill, Man. In June, officials said Nunavummiut can travel to Churchill for medical care without isolating upon return, as long as they don't leave the community during their stay.
Residents in the Kivalliq Region often travel to Churchill for supplies that can be brought there by rail.
"We're getting requests on a daily basis. It's safe at the moment." Dr. Michael Patterson, Chief Public Health Officer of Nunavut
The government has an "ongoing conversation" about the possibility of opening up travel between Nunavut and Nunavik, Patterson said. There's no plan to make that kind of travel available with southern centres like Ottawa, he said.
"There's no COVID-19 in Churchill right now. It's impossible to be that certain with Ottawa."  Dr. Michael Patterson
Travellers to or from Churchill will need a letter of approval from public health to board a flight.
Nunavut still at 0 cases
Monday's update from government officials comes a few days after it was announced that the territory's only presumptive case tested negative.
On Friday,  Dr. Michael Patterson confirmed that the presumptive case reported July 2 at Mary River Mine tested negative in a lab in Ontario. He said the out of territory worker, and the several others self-isolating, have returned back to work.
Patterson says cases in Nunavut will continue to be counted as zero. Only confirmed and probable cases are included in national case counts.
This case will remain presumptive because new swabs were needed after the mine was using test cartridges that are not compatible with verified labs used by the Nunavut government.
"We can't fully classify it," Patterson said.
The mine now has a supply of compatible swabs that were provided by the Government of Nunavut.
A test from Pond Inlet, Nunavut, from April, is known as a false positive because the original test was deemed negative after multiple follow up tests.
At a current usage rate, Patterson said the territory currently has a three month supply of personal protective equipment in storage.
There are no confirmed cases of COVID-19 in Nunavut. As of Monday, there were 163 people in the territory being investigated by public health for COVID-19. In total, 1,553 have been investigated.
Missed the live press conference? Watch it here:
Health Minister George Hickes announced that country food will be available soon at hotels where Nunavut residents are isolating before their return to the territory.
"We're just finalizing shipping to Ottawa, Edmonton and Winnipeg," he said.
The Government of Nunavut is paying for the food, while Nunavut Tunngavik Inc. is covering the shipping costs.
Hickes reminded residents to book their isolation times in advance, to help cut down on wait times to start the two-week quarantine.
Related stories from around the North:
Canada: Inuit region of Arctic Quebec OKs church reopenings, CBC News
Finland: Russian tourists eager to book holidays in Finland despite border closure, Yle News
Greenland: Greenland extends COVID-19 entry requirements until July 20, Eye on the Arctic
Iceland: Iceland revises COVID-19 border screening rules for citizens, residents, Eye on the Arctic
Norway: Norwegian Arctic wilderness tourism hit particularly hard by coronavirus, The Independent Barents Observer
Russia: The city that builds Russia's nuclear submarines now has more than 2,000 COVID-19 cases, The Independent Barents Observer
Sweden: Sweden's top epidemiologist admits he got COVID-19 strategy wrong, Radio Sweden
United States: Alaska Highway travellers might be in for rough ride this summer, CBC News