Finland to begin coronavirus testing at seaports and airports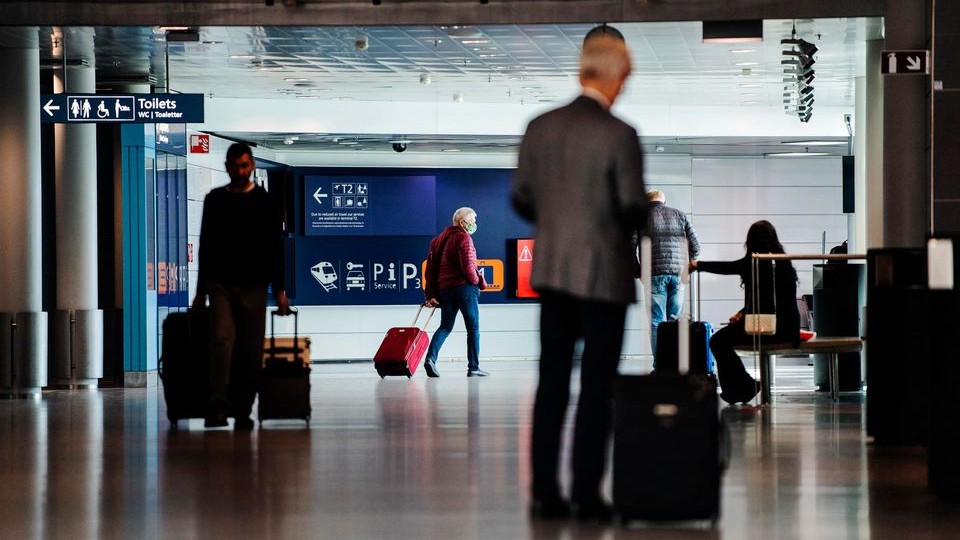 Coronavirus testing of passengers arriving to Helsinki-Vantaa airport will begin in the coming days, according to Yle sources.
The measure is part of a joint initiative by the City of Vantaa, Finland's healthcare authorities — the Ministry for Social Affairs and Health, the Finnish Institute for Health and Welfare (THL) and the Helsinki and Uusimaa Hospital District (HUS) — and Finnish airports operator Finavia.
Their common goal is to actively combat coronavirus at the border by identifying carriers of the virus among air travellers, and thus prevent the disease from spreading to other parts of the country.
In practice, this means that Finavia will distribute coronavirus advisory material to passengers arriving at the airport, which will include a symptoms questionnaire. Once completed, the passenger is expected to seek medical advice independently and from there apply for a test, if required.
Only people with coronavirus symptoms and people who suspect they have been exposed to the virus in the country of origin or on their journey will be tested at the airport, according to Timo Aronkytö of Vantaa's Social and Health Care Division.
"Yes, the passenger will know whether they have symptoms, whether they have been exposed during the trip or just before that, so they can decide as a responsible global citizen to take a test at Helsinki-Vantaa." Timo Aronkytö, Vantaa's Social and Health Care Division
Airport testing a "good addition" to range of control measures
Lasse Lehtonen, HUS's Director of Diagnostics, has spoken frequently in public recently about the establishment of an airport sampling point, and welcomes the testing of air travellers as an important addition in the fight against coronavirus.
"After all, there is no way to provide complete protection against a pandemic, but we must create a situation in which the emergence of new infections can be minimised as much as possible. I consider the selected testing of tourists to be a good addition to our range of means." Lasse Lehtonen, HUS's Director of Diagnostics
Aronkytö emphasised that the information must be clearly communicated to passengers so that virus carriers can be screened for quarantine.
"If you look at international publications on the impact of airport testing activities, they are quite limited. But if the action is carefully planned and passengers are able to communicate well in which situation there is an increased risk and should go for the test, then the action can be effective," Aronkytö said.
Testing points also planned for Helsinki ports
The Helsinki metropolitan area is also making plans to more effectively tackle the pandemic, by introducing testing points to the city's seaports in August, according to Sanna Isosomppi, the city's Chief Physician of Epidemiological Operations.
"The purpose is to get all people coming to Helsinki through the passenger port who have coronavirus symptoms to be tested."Sanna Isosomppi, Vantaa's Chief Physician of Epidemiological Operations
She added that at this stage of the planning process it has not yet been decided at which of the four ports the test points will be introduced during August.
What is certain, Isosomppi stressed however, is that in all ports symptomatic people will be directed to take a coronavirus test and information will be provided to arriving passengers in different languages on where to get the test if symptoms occur during their stay in Finland.
The expansion of testing activities to airports and ports may lead people to more carefully consider going on a trip, Lasse Lehtonen said, which can also have an impact on preventing the spread of the coronavirus.
"It may have the effect of making people think more about where to go. They are more aware of the risk when they asked about symptoms at the airport and being in closer contact with people who may have the virus," Lehtonen added.
Related stories from around the North:
Arctic: Harmonized data could help understanding of COVID-19 pandemic in North: Arctic Council briefing doc, Eye on the Arctic
Canada: Two presumptive COVID-19 cases in Canada's Arctic test negative, CBC News
Greenland/Denmark: Faroe Islands prolongs free COVID-19 testing for travellers until July 31, Eye on the Arctic
Finland: Russian tourists eager to book holidays in Finland despite border closure, Yle News
Iceland: Iceland walks back lifting of COVID-19 restrictions after infection uptick in travellers, Eye on the Arctic
Norway: Growing concern among Nordic officials over increased Arctic border traffic, The Independent Barents Observer
Russia: Russia's Murmansk region counts more COVID-19 cases than neighboring Norway or Finland , The Independent Barents Observer
Sweden: Swedish authorities tasked with preparing for second coronavirus wave, Radio Sweden