Inuit organization in Canada's western Arctic to continue On The Land program over summer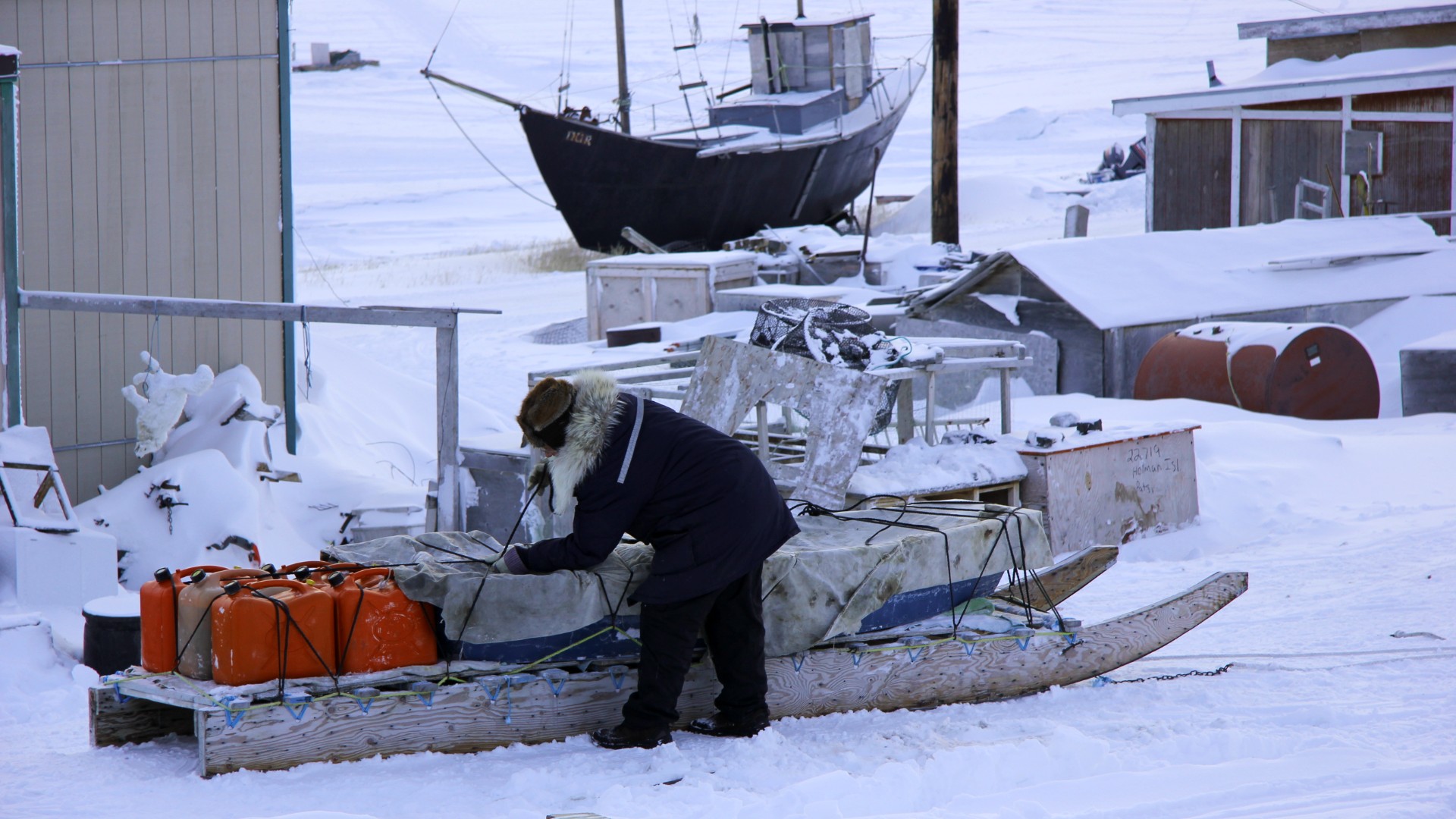 The Inuvialuit Regional Coroporation (IRC), the organization that represents Inuit in Canada's Northwest Territories (NWT), will be able to continue their On The Land program over the summer, they said on Tuesday.
The IRC's On the Land program was set up to help promote social distancing in the NWT's Inuit communities during the COVID-19 pandemic, by providing funds that would enable families with hunting camps or cabins to go out on the land for 14 days or more.
"These financial supports for groceries, cleaning supplies and gas for on the land travel are made possible through IRC's advocacy work for Inuvialuit," IRC said in a news release. "Koana, Quyanaq, Quyannaini to Inuvialuit beneficiaries for your patience as well as your attentive participation in programs for those who can benefit from support for On the Land activities."
Deadline August 14
The Inuit population in the Inuvialuit Settlement Region is 3,115 and Duane Smith, the IRC's CEO, has previously said that as of the end of the May, the On the Land program had helped 541 families and meant that 1,986 total individuals had been able to spend extended time out hunting with their families. 
The IRC says the summer funds are part of a one-time extension of the program.
Families interested must fill out and submit a form on the IRC website.
The deadline is August 14.
Write to Eilis Quinn at eilis.quinn(at)cbc.ca
Related stories around the North:
Canada: Inuit gov. in Atlantic Canada gives gas allowances to harvesters under COVID-19 program, Eye on the Arctic
Greenland: Greenland prolongs COVID-19 assembly limits, Eye on the Arctic
Iceland: Iceland reinstates COVID-19 restrictions after spike in domestic infections, Eye on the Arctic
Russia: Russia's Murmansk region counts more COVID-19 cases than neighboring Norway or Finland, The Independent Barents Observer