MLA acclaimed to replace ousted minister in Canadian Northwest Territories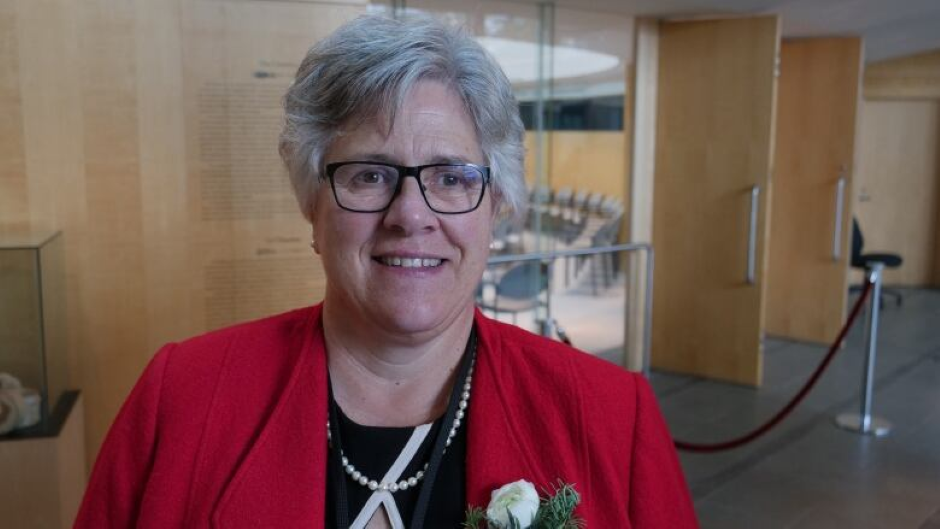 MLA for Yellowknife Centre Julie Green will be the Northwest Territories' newest cabinet minister, following a special meeting to replace ousted industry and infrastructure minister Katrina Nokleby.
Nokleby was ejected from cabinet in an extraordinary 16-1 vote yesterday that saw multiple accusations of bullying and impropriety levelled against her. She was stripped of her portfolios last week in a surprise move by the premier.
Green's selection was not without controversy.
Steve Norn, MLA for Tu Nedhé-Wiilideh, rose to nominate himself for the role. He was told he was ineligible.
Green, the only other MLA who stood up to nominate themselves, was deemed to be the only one eligible to take the position, based on a convention that would see Nokleby, a Yellowknife MLA, replaced by another representative from the city.
Norn asked to speak before his candidacy was discounted, but was not permitted to do so.
"I have been stifled by the system," he said.
Advocate for affordable housing, social services
Green, a two-term MLA and former CBC employee, ran in 2019 on a platform of improving access to affordable housing and social services. As MLA for Yellowknife Centre, she represents the capital's downtown area.
Her resume includes extensive work with the non-profit sector, in the area of poverty reduction and housing. She has also been a longtime advocate for women in politics.
Green stood for cabinet unsuccessfully twice before, at the beginning of the 19th Assembly in October and in 2015.
"I've made no promises, and none have been made to me, and I'm standing here on my own merits." Julie Green, MLA for Yellowknife Centre
'There is a tremendous amount of division in this house'. Watch Green's speech to MLAs after her acclamation:
In a scrum with reporters following her acclamation, Green said it's time for the assembly to move past "fighting fires" to work on the priorities they were elected on. She said she was hopeful a caucus retreat this weekend would repair the divisions of the past few days.
"There will always be people who think they can do the job better, and there is a place for them. It's called the election of 2023."Julie Green, MLA for Yellowknife Centre
Green will take her seat after a swearing-in ceremony, to be held Sept. 1. Her portfolios are yet to be decided.
In a scrum with reporters after the meeting, Premier Caroline Cochrane suggested a wider shuffle could be on the table.
"It's time to look at the best fits for every portfolio," Cochrane told reporters, noting that she had "very little information" when first assigning portfolios nine months ago.
Debate over convention highlights division
Green's acclamation upheld a cabinet convention which dictates that two cabinet ministers must come from southern ridings, two from the north, and two from Yellowknife.
But the meeting began with Norn reigniting a discussion of whether that convention should be abandoned.
"After looking at this and thinking about this very carefully, I do have Yellowknife constituents," said Norn, who represents the communities of Ndilo and Dettah, adjacent to the capital. "I believe that I could stand and put my name forward for this nomination."
During Wednesday's discussion, Monfwi MLA Jackson Lafferty voiced his support for replacing Nokleby with an MLA from a small community.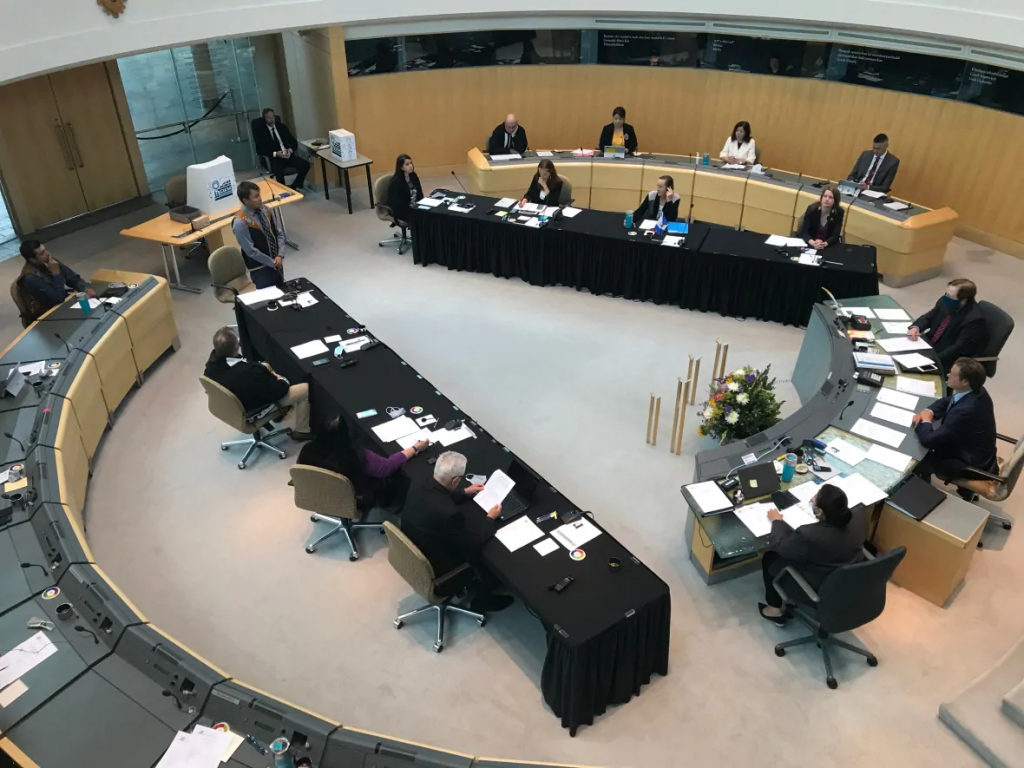 But a news release from the legislature Wednesdsay evening poured cold water on that idea.
"The regional balance … will be maintained," the release reads. "This means that only Yellowknife members are eligible for nomination."
In response to Norn Thursday morning, caucus chair and Yellowknife North MLA Rylund Johnson rejected the idea again.
"[The] protocol has been in place for many years. It is a semi-constitutional principle of consensus government," said Johnson, Yellowknife North MLA and caucus chair. "It simply cannot be changed without much thorough discussion."
Johnson said when ministers were first being selected in the fall, there was no discussion as to whether Norn could put his name forward for Yellowknife.
"To now say that he is a Yellowknife MLA, it essentially removes a candidate from the southern constituencies," he said. "I don't believe we need to be having this discussion."
Kam Lake MLA Caitlin Cleveland also spoke against Norn's idea, saying she wanted to ensure Yellowknife received equal representation. Others objected to devoting the necessary time to debating the convention.
"I had no notice from the honourable member that this would be coming to the floor, and I don't think that's the way we should be doing business," said Frame Lake MLA Kevin O'Reilly.
"I like to know things before I come here," said Thebacha MLA Frieda Martselos. "Being thrown this at the eleventh hour is not the way I do business."
Responding to the discussion, Norn was emotional.
"I listened to my colleague from Yellowknife North. Just reading between the lines, it sounds like my constituents from Ndilo are not part of Yellowknife," he said. "I'm hoping my other colleagues don't feel that way."
Missed the live broadcast? Watch it here: 

With files from Sara Minogue
Related stories from around the North:
Canada: Canada's Northwest Territory ex-minister accused of insulting staff and 'continual tantrums,' ejected from cabinet, CBC News
Finland: Finland and Russia discuss cooperation between Arctic and Barents structures, The Independent Barents Observer
Greenland: Greenland changes COVID-19 rules for travellers from Iceland, Faroe Islands, Eye on the Arctic
Iceland: Iceland cancels largest Arctic conference due to COVID-19, The Independent Barents Observer
Norway: Washington pulls 700 US marines out of Norway, The Independent Barents Observer
Russia: Kremlin-critic soldier tells his story about military service in Russia's Arctic, The Independent Barents Observer
Sweden: Swedish military ramps up presence in Baltic Sea due to Russian activity, Radio Sweden
United States: U.S. wants to keep the Arctic an area of low tensions, top official, Radio Canada International