Are potential Arctic security threats eclipsing urgent action on climate? A new study makes its case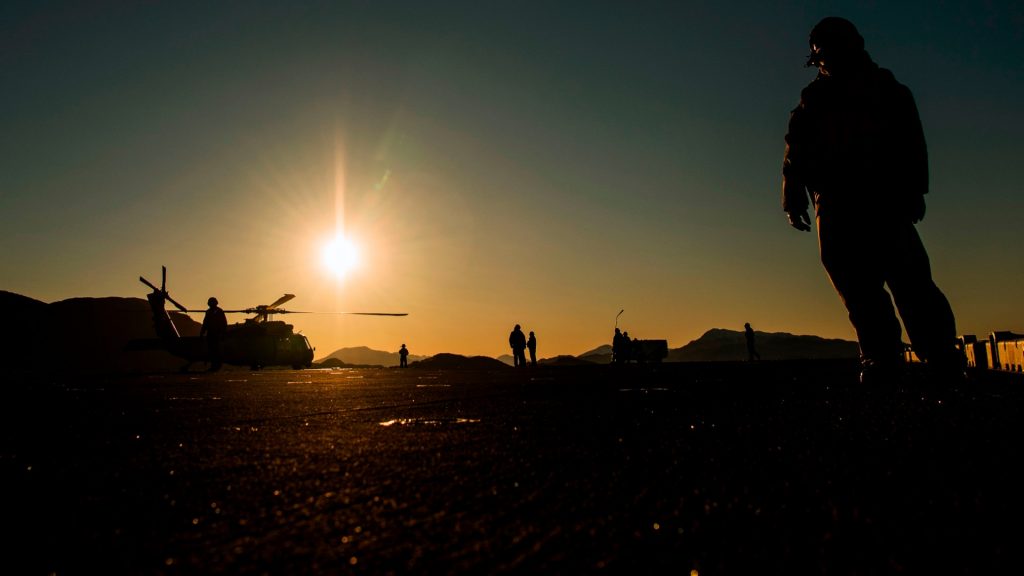 An over-emphasis on narratives around potential resource bonanzas and hard security issues in the Arctic should be recalibrated by policy makers in favour of fostering global cooperation to fight climate change, the most immediate security threat to the North, argues a new report released this week.
"In security terms, the Arctic ain't broke and does not need fixing," the report says. "If anything needs urgent repair, it is the climate."
"After the Ice – the Arctic and European security" was released on Tuesday by Friends of Europe, a Brussels-based, non-partisan think-tank, and was authored by senior fellow Paul Taylor. Fifty-five experts – including military, diplomats, members of parliament, business executives and a range of strategists and analysts – from all eight Arctic countries were interviewed for the report, along with experts from various international organizations like the Arctic Council, the European Union and NATO.
In the report, Taylor argues that the 'race for arctic resources' narrative that animates much of the security and defence discussions in the Arctic has been vastly overhyped. And that just because melting Arctic ice makes resources accessible in principle, that doesn't mean they'll be easy, safe or cost effective to access.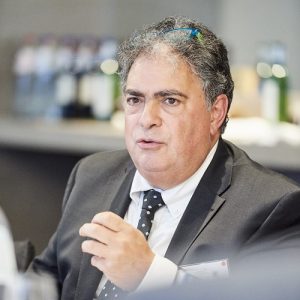 "The current U.S. president [Donald Trump] is probably one of the most pro-drilling presidents we've had the White House in 100 years, so why isn't anyone stampeding up to Alaska to do it?," Taylor said in a phone interview. "It's because big oil companies can do the math. Low commodity prices, the longterm trend towards carbon neutral energy and COVID lowering demand for fossil fuels makes it just not cost effective unless one day oil prices go up into the stratosphere.
"It's kind of like a mirage, it looks good from a distance but when you get up close, nothing's there."
"[The NSR] is not, and never will, be a great sea lane"
On the Russian side, the much-touted shipping potential on the Northern Sea Route (NSR) is also highly unlikely to live up to the fanfare, Taylor said. What makes shipping routes that thread through places like Suez Canal so lucrative is the ability of container ship companies to load and offload cargo at multiple ports on their trips between Asia and Europe. The same trip through NSR offers no such possibilities, Taylor explains, given that Russia's Arctic ports between Asia and Murmansk have no rail connections to southern Russia or links to onward markets.
And although Russian President Vladimir Putin is aiming for 80 million tons of cargo to transit the route by 2024. The maximum to date has been 31.5 million tons in 2019.
"Eighty-percent of that cargo is Russian minerals and hydrocarbons from Sabetta [the Yamal LNG plant, located in the northeast of Yamal Peninsula] to Murmansk," Taylor says. "The majority of the rest is hydrocarbons, mostly to China, and then lastly, a minuscule amount, one per cent, is actually transit from East Asia to Europe.
"[The NSR] is not, and never will, be a great sea lane like the Suez or the Panama Canal."
Changing security risk in the North?
Russia's increasing investments in its Arctic, including upgrading military infrastructure, has increasingly raised concerns in the West, especially since Russia's military actions in Ukraine in 2014. China has also become increasingly active in the North, making investments in several Russian Arctic projects as well as beefing up its icebreaker capacity, with its first domestically built vessel, the Xue Long 2, launched in 2019.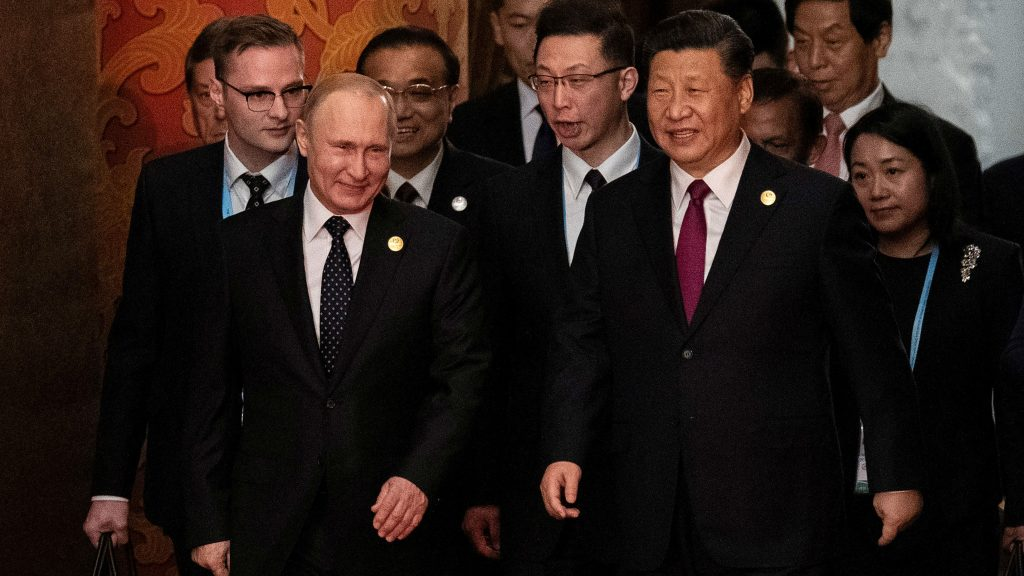 China has been an Arctic council observer country since 2013. (The Arctic Council is an international forum, made up of the world's eight Arctic countries and six Arctic Indigenous groups, that discusses environmental protection and sustainable development) .
But China's Arctic ambitions garnered worldwide attention in 2018 with a White Paper that laid out the country's plans for massive investments and infrastructure projects in the North, establishing a so-called 'Polar Silk Road.'
And although China stressed the importance of international maritime law, respect for existing Arctic treaties and commitment to global environmental laws in the document, the country's description of itself as a 'near-Arctic state' raised eyebrows across the international community. 
Possible Security Flashpoints in Arctic:
The likelihood of confrontation in the Arctic is low says Taylor, but he outlines five possible triggers in his report:
U.S. challenge to NSR
an incident between Russia and Norway over application of the Svalbard Treaty
a standoff over search-and-rescue or an environmental disaster
Greenland's quest for independence from Denmark; what happens if they can't get investments from Europe but only from China?
a hybrid or cyber attack leading to an accident such as a plane crash or ship collision
At the beginning of the Trump administration, the Arctic seemed largely off the radar, but that changed in 2019. In April, the United States Coast Guard (USCG) released its Arctic Strategic Outlook, describing Russia and China as potential dangers to the peace in the North. In May, at the Arctic Council ministerial meeting in Rovaniemi, Finland, U.S. Secretary of State Mike Pompeo blasted China and Russia for their activities in the North. While in June, the new U.S. Department of Defense Arctic Strategy also singled out Russia and China's activities in the North as things that "may present risks to the homeland."   
Taylor says China's activities in the Arctic are overstarted.
"Investments in infrastructure, mining, oil and gas extraction and transport, plus participation in scientific work, seem to be the preferred entry points," Taylor says in the report. "When it encounters pushback, Beijing tends to back off.
"Actual Chinese investment in the Arctic – as opposed to highly publicised sniffing around – doesn't add up to much, except in Russia's Yamal gas liquefaction venture."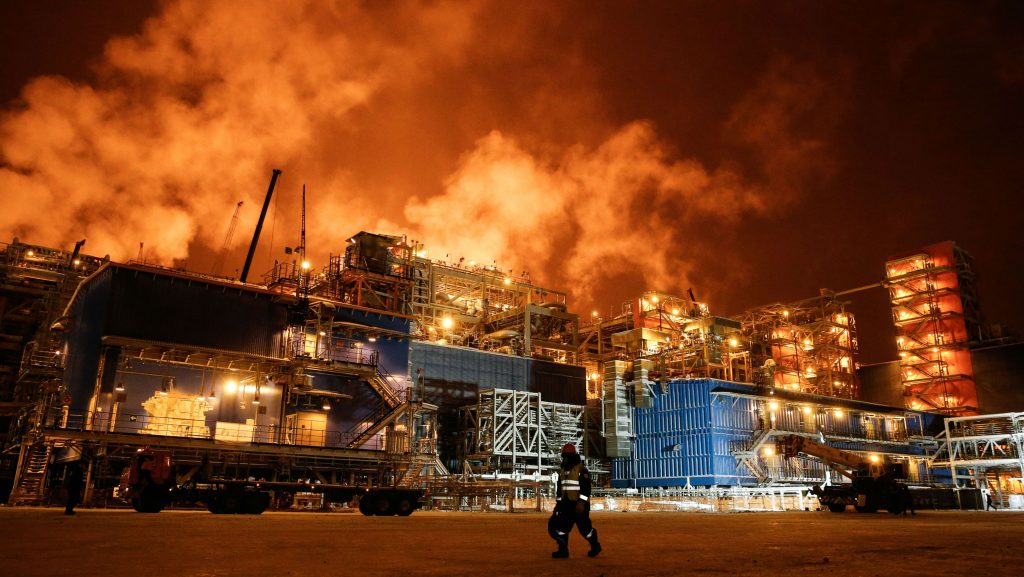 Taylor says he sees a low likelihood of confrontation in the Arctic, but outlines five possible triggers in the report that range from Greenland independence to environmental disasters, with the most likely scenario being tensions elsewhere in the world – for example a Ukrainian bid for NATO membership or an incident with China over Taiwan or the South China Sea – reverberating in the North.
He makes nine recommendations in the report related to confidence building measures and increased cooperation that would help mitigate the potential for misunderstandings.
"The Arctic does not need new institutions to address its security issues," the report says. "But Arctic stakeholders can make better use of existing ones, and develop informal channels for
confidence-building."
Recomendations:
intensify Arctic Council cooperation
enhance civil security and emergency planning cooperation
use Russia's 2021-22 Arctic Council presidency as an occasion for confidence-building measures in exchange for specific Russian commitments
use track-two unofficial dialogue, (ie through the Munich Security Conference's Arctic Security Roundtable) to explore mutual steps to reduce military tension and provocative actions in the High North & include China
preserve what's left of nuclear arms control
 elaboration of consistent, objective and non-discriminatory criteria by NATO and the European Union for screening foreign investments in critical infrastructure and strategic minerals
an updated European Union Arctic strategy
upgraded NATO surveillance, situational awareness and anti-submarine warfare capabilities
a  rebalancing of the U.S.'s Arctic strategy
But Taylor says the main take away from the report is that policy makers need to be vigilant that increasing focus on potential Arctic security issues doesn't eclipse climate change's ongoing actual threat to the North.
"Western politicians and strategists obsessing about new sea routes, Russian submarine and missile designs or potential Chinese investments in critical infrastructure in the High North would do better to focus first on the threat to the survival of humanity, to biodiversity and to their coastal cities posed by rising sea levels due to their own countries' factory chimneys and exhaust fumes," the report says.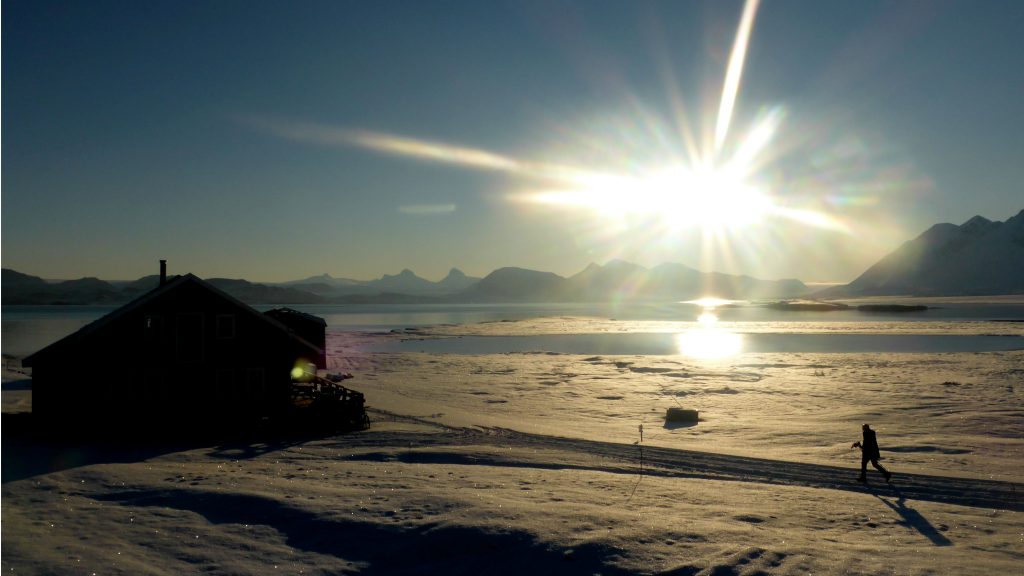 Taylor points to record temperatures in Siberia and Svalbard this year, as well as projections that rising sea levels associated with ongoing ice sheet and glacier melt at the poles could affect 680 million people living in low-lying coastal areas around the globe, as important reminders of the urgency to mobilize.
"The Indigenous people of the Arctic are already having their lives and livelihoods upheaved by climate change," Taylor said. "I'm not saying militarization is not an issue and I'm not saying security is not an issue, but what I am saying is that we have to address climate change so there's a commitment to action on a global scale."
Write to Eilis Quinn at eilis.quinn(at)cbc.ca
Related stories around the North:
Canada: Canada's long-term neglect of Arctic must stop says Senate report, Eye on the Arctic
China: Qingdao plays pivotal role in China's Arctic strategy, Blog by Mia Bennett
Denmark: COVID-19 could delay Kingdom of Denmark's Arctic strategy, Eye on the Arctic
Finland: Finland and Russia discuss cooperation between Arctic and Barents structures, The Independent Barents Observer
Iceland: Nordics should aim for common approach to China's Arctic involvement says report, Eye on the Arctic
Norway: Good Fences? Good Neighbours? The Diplomatic Travails of Norway and Russia, Blog by Marc Lanteigne
Russia: Russian navy conducts major manoeuvres near Alaska, The Associated Press
United States: U.S. appoints special coordinator for the Arctic to advise on national security, economic issues, Eye on the Arctic