Murmansk Shipping Company in Russia goes bankrupt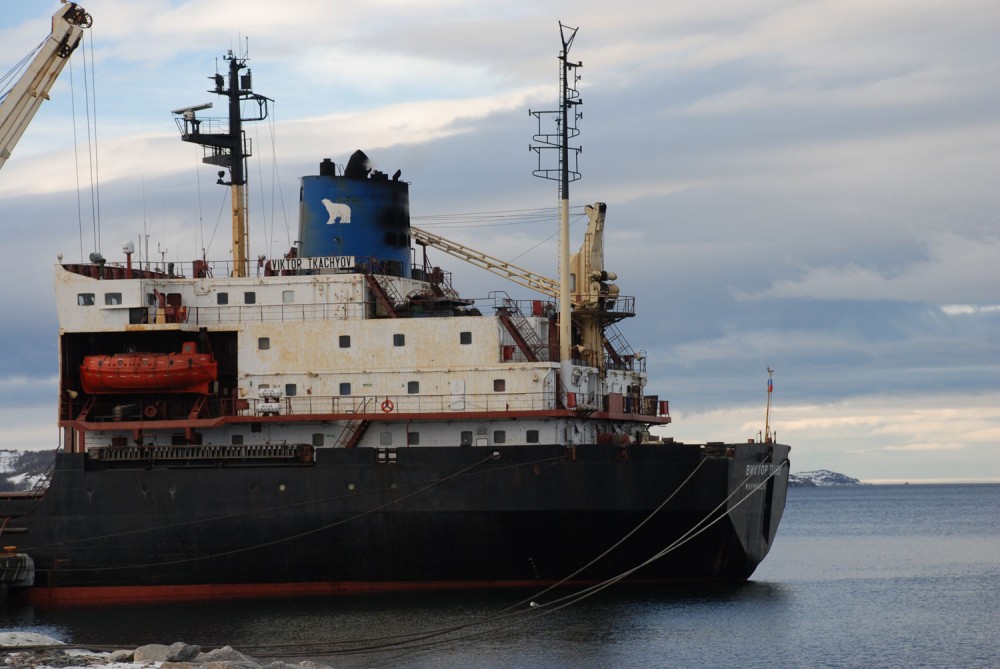 Its ships were crisscrossing the icy and remote waters of the Soviet North, bringing goods and manpower to bases and meteorological stations across a vast and desolate area.
The Murmansk seaport was bustling with its ships and sailors and the downtown office building was a powerhouse in regional economy.
It is all part of a distant past. Over the last years the situation for the Murmansk Shipping Company (MSCO) has gradually deteriorated and on the 6th of October the Murmansk Court of Arbitration declared the company bankrupt.
Bankruptcy proceedings will be held over the next six months and a temporary executive has been hired to lead the process, according to the court.
Bills unpaid, lawsuits filed
It was an anticipated collapse. A great number of the company's ships are in detention in various foreign ports following their inability to pay bills.
At the same time, several law suits have been filed against the company, among them by Gazpromneft Marine Bunker, GAC Shipping, the Arctic Mining Company and Sberbank.
The latter has reportedly demanded 4,4 billion rubles (€48 million) from the MSCO.
It it a paradoxical situation for the sailors and company employees. At the same time as Russia is experiencing an unprecedented boom in Arctic shipping, the once so powerful freight company has been kneeling and is now about to become history.
Started 1939
The Murmansk Shipping Company once had a fleet with more than 30 vessels, many of them with high-level ice class standard enabling them to engage in shipments to desolate sites along the Russian Arctic coast.
Until 2008, the company managed the Russian state fleet of nuclear-powered icebreakers. Back then, it was Vyacheslav Ruksha, currently head of Rosatom's Northern Sea Route Directorate, that was leading the company.
The MSCO dates back to 1939. It was turned into a joint stock company in 1993. The Russian state still holds a 25 percent stake in the company through the Federal Agency for State Property Management (Rosimushchestvo).
Related stories from around the North:
Canada: 2019 saw increase in commercial shipping through Northwest Passage, Radio Canada International
China: US sanctions against Chinese shipping company could hurt Russia's LNG exports, The Independent Barents Observer
Finland: Finland's aging icebreaker fleet needs modernization, Yle News
Iceland: New guideline launched for Arctic-specific risk assessment in shipping, Eye on the Arctic
Norway: Hybrid-powered electric cruise ship navigates Northwest Passage, CBC News
Russia: Arctic shipments to Asia grow as LNG carriers shuttle to eastern markets, The Independent Barents Observer