Finland's aging icebreaker fleet needs modernization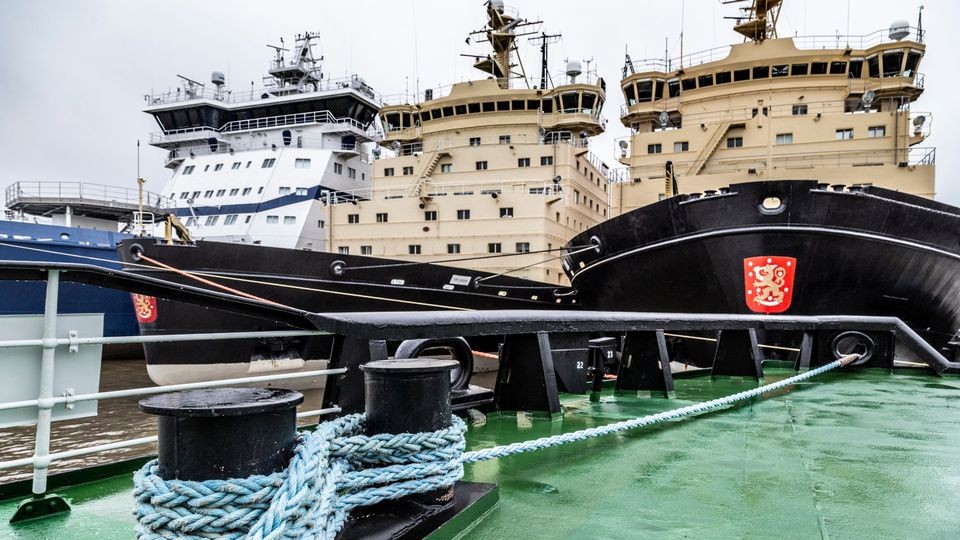 State-owned icebreaker company Arctia is assessing its fleet of eight icebreakers to determine which must be completely replaced and which can be modernised to meet modern-day maritime demands. The oldest vessels in the fleet date back to the 1950s and 1970s.
The freight and cruise ships that the icebreakers clear the way for have grown larger over the years, which means that icebreakers have to meet expanded requirements. Wider avenues will have to be forged for maritime transport, and climate change is also expected to create more pack ice.
"Not only are the ships wider, but their engine power is lower due to environmental regulations. This will also increase the need for assistance," says Maunu Visuri, Arctia CEO.
Minister for State Ownership Steering Sirpa Paatero has promised that a strategic decision about a renewal to the fleet will be made during this legislative session.
"We have to consider the cost of modernisation in relation to the projected user life," Paatero says.
Of the eight icebreakers in the Arctia fleet, only one can make the required 31-meter-wide break in the ice that has become the new standard in the industry.
Visuri adds that the icebreakers have had sizeable upgrades over the years, and so there is no need to panic just yet, even if there is a clear need for renewal. He says it is important to proceed carefully, to ensure that any new purchases will be able to meet all of Finland's future needs.
Charting more cooperation with Sweden
Minister Paatero says that the renewal process could cost hundreds of millions of euros, and that both the Border Guard and the Navy are also investing heavily in new ships at present.
"We'll have to schedule a possible icebreaker investment with these other projects in mind," she says.
Part of the assessment of the icebreaker fleet includes consideration of the special needs of Finland's coastal areas, and how Finland could work together more closely with Sweden in this area in the future.
Paatero stresses that Finland has no plans to buy joint vessels, but to simply increase a better division of labour with its western neighbour.
"For example in the Bothnian Bay, it would make sense to order the services of the icebreaker that happens to be closest," she says.
The minister points out that Finland is one of the world's leading builders of icebreakers, and the state plans to utilise this top competence. Unfortunately, the order books at most of Finland's shipyards are already quite full for the next few years, so if the state plans to order a new icebreaker, negotiations need to start soon.
Arctia provides icebreaking services for the Finnish Transport Agency during the winter months, and also works for private companies in the offshore gas and oilfield sector. The company is headquartered in the Katajanokka district of Helsinki, where most of its icebreakers are moored when not in use.
Related stories from around the North:
Canada: Ottawa 'explores options' to build Canada's polar icebreaker, Radio Canada International

China: Details of China's nuclear-powered icebreaker revealed, The Independent Barents Observer
Norway: Norway to build three large Coast Guard ships for Arctic, The Independent Barents Observer

Russia: New Russian icebreaker will boost year-round shipping on Northern Sea Route, The Independent Barents Observer
United States: New U.S. icebreaker will focus on Antarctic, says Coast Guard boss, Alaska Public Media