Russia's Arctic NAO region struggles to pay bills as oil revenues plummet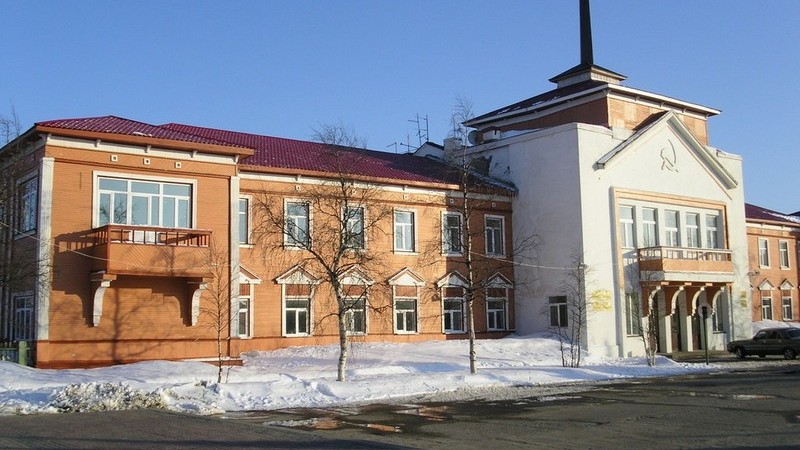 A major drop in oil revenues has made the Nenets Autonomous Okrug address Moscow for help.
Local authorities in Naryan-Mar, capital of the far northern Russian region, are used to have money in excess. Over the last decades, the region located along the coast of the Pechora Sea, has pumped millions of tons of oil from the remote tundra ground.
Salaries have grown to the highest in the country and public services to a well-respected level.
But flush oil money is no longer enough to keep wheels running in the Arctic region with a population of only 45 thousand.
Regional Governor Yuri Bezdudny has now approached federal authorities in Moscow for help to cover a looming budget gap. He needs at least 3.9 billion rubles (€42,6 million) to cover needed costs for the remaining 2,5 months of the year.
Head of the local Economy Department Tatiana Logvinenko on 12th October confirmed that budget revenues had reached 14.88 billion rubles. That is not sufficient to meet the 2020 target of 20.83 billion (€227.5 million).
'No ways to further reduce spending'
Revenues for the oil-dependent region is this year believed to be as much as 30 percent lower than planned. The local budget leans heavily on the oil industry, including the Kharyaga field and its Production Sharing Agreement. On the basis of this year's budget is an oil price of $57  per barrel.
Deputy Speaker in the local legislative assembly says to newspaper Kommersant that cuts worth 1.9 billion rubles already have been made. But beyond that there is no ways to further reduce spending, Matvey Chuprov explained.
"We will have to request more from Moscow," he told the newspaper.
It will be a difficult task for Yuri Bezdudny, the regional leader that was appointed in September this year. The Nenets Autonomous Okrug is one of many regions that now push on the federal treasury for additional funding, and the lobbyist qualities of the new leader will be put to the test.
He will have to convince Moscow officials that his remote and wealthy Arctic region deserves support.
The Nenets AO has a 2020 budget with revenues of 20,83 billion rubles. That is six times more per capita than neighboring Arkhangelsk Oblast.
Related stories around the North:
Canada: Inuit orgs welcome Canada's support of heavy fuel oil ban in Arctic waters, Eye on the Arctic
China: Gazprom to build new pipelines between Arctic Russia and China, The Independent Barents Observer
Finland: Finland investigates oil leak risks from Baltic Sea shipwrecks, Yle News
Iceland: Iceland to restrict heavy fuel oil use in territorial waters, Eye on the Arctic
Norway: Plenty of more oil in Barents Sea, says Norwegian petroleum authority, The Independent Barents Observer
Russia: Arctic oil plans in Norway and Russia disrupted amid COVID-19 crisis, The Independent Barents Observer
United States: Wells Fargo becomes third major US bank to nix Arctic oil investment, Alaska Public Media