Canadian geologist raises questions about controversial Greenland mining project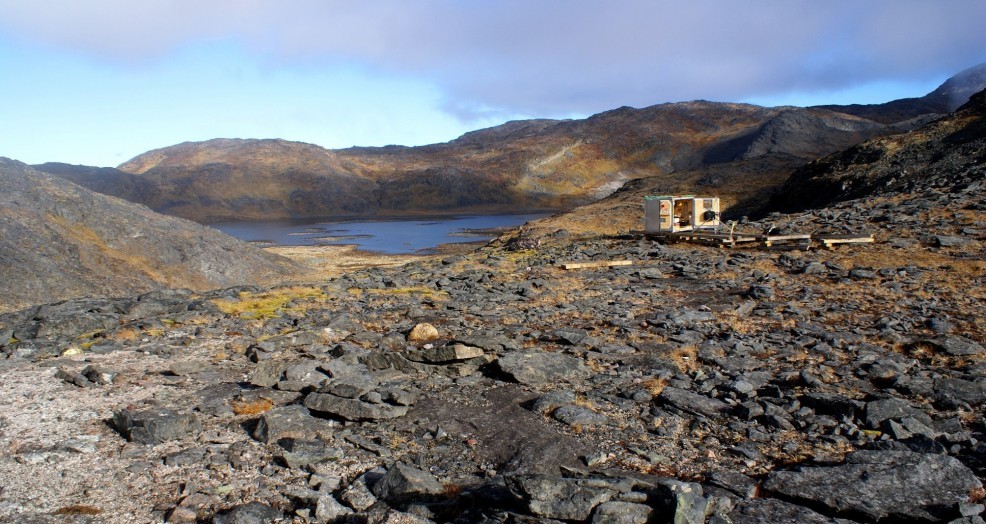 As residents of five communities in southern Greenland gear up for public hearings about a proposed rare earths mining project later this month, a Canadian geologist says he has several questions about the project's commercial viability and its potential environmental impact.
The Kvanefjeld Rare Earth Project, also known under its Greenlandic name Kuannersuit, is billed as being "ideally placed to meet growing rare-earth demand and has the potential to become Greenland's first world-class mining operation."
Proponents of the project say it will create hundreds of badly needed jobs in an economically depressed part of Greenland while helping break China's stranglehold on the strategic minerals.
Experts estimate that China controls more than 80 per cent of the global supply chain of rare earth elements, a group of 17 metals that are critical for the development of new clean energy technologies, as well cutting edge space and defence materials.
Australian mining company Greenland Minerals A/S, which has been working for several years to develop the project, is in the process of obtaining all the necessary permits.
In December, the government of Greenland, Naalakkersuisut, gave the green light to start the public consultation of the Environmental Impact Assessment (EIA) and Social Impact Assessment (SIA) for Greenland Minerals A/S' rare earths project at Kuannersuit.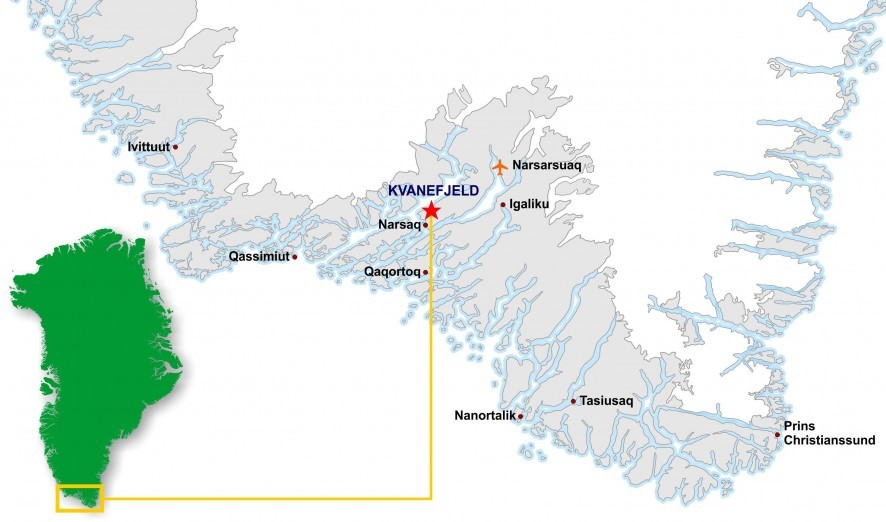 A series of five public consultations are set for Jan. 22-26 in five communities surrounding the proposed project: Igaliku, Narsaq, Narsarsuaq, Qaqortoq and Qassiarsuk. The consultations will be attended by the Chairman of Naalakkersuisut Kim Kielsen, Minister for Business and Mineral Raw Materials Jens-Frederik Nielsen and Minister for Labor Market, Research and Environment Jess Svane.
'I feel very, very, very sceptical'
But Anton Chakhmouradian, a professor of geology at the University of Manitoba and an expert on rare earth elements, said Greenlanders should take the company's claims about the abundance of the strategic rare earth minerals in Kuannersuit and their ability to extract them with a grain of salt.
Chakhmouradian said Greenlanders should also start asking tough questions about a radioactive byproduct of the mining operation that has the potential to cause serious environmental damage for millenia.
The principal ore mineral at Kvanefjeld is called steenstrupine.
"Not only it is a structurally complex mix of 11 different elements – even if we exclude 'minor' elements, like calcium, aluminium and niobium, which are also present, but at lower levels – it is also extremely variable chemically on a microscale," Chakhmouradian said.
This complex metallurgy makes it extremely difficult to extract the rare earth elements present in the ore at an industrial scale, he said.
Greenland Minerals claims that its rare earth recovery technology has been tested at the BTMR laboratories in China in 2020, overseen by rare earth specialists Shenghe Resources Holding Co Ltd., one of the leading rare earth producers in China.
But Chakhmouradian said it's one thing to be able to extract minerals in a laboratory setting and a completely different thing to upscale this process on an industrial and a commercially viable scale.
There is also the fact that mining and processing such a complex ore would require tremendous resources and infrastructure that would be extremely expensive given how remote the mine is, Chakhmouradian said.
"I feel very, very, very sceptical," Chakhmouradian said. "If you add all those things together: the absence of a well-demonstrated technology that would work on a major industrial scale, low grades, very difficult mineralogy, remoteness and the fifth problem is radioactivity."
Silence about radioactive waste byproduct
Chakhmouradian says what makes him even more sceptical about the proposed project is the lack of any discussion about a little-known radioactive material contained in these ores.
"Steenstrupine has something like two per cent of thorium," he said, "and thorium is very radioactive."
There is nothing in the company's spreadsheets and data sheets about thorium, Chakhmouradian said.
"Yes, uranium is their asset, they're planning to extract uranium alongside rare earths but there is nothing on thorium and that makes me very-very suspicious," Chakhmouradian said.
Basic calculations show that for each 25,000 tons of rare earth elements produced annually, the mining company will need to dispose of 3,000 tons of highly radioactive thorium, Chakhmouradian said.
"What are they going to do with this thorium? Where are they going to dump it?" Chakhmouradian said. "They make no clear comments or statements as to what is going to happen to all this radioactive waste."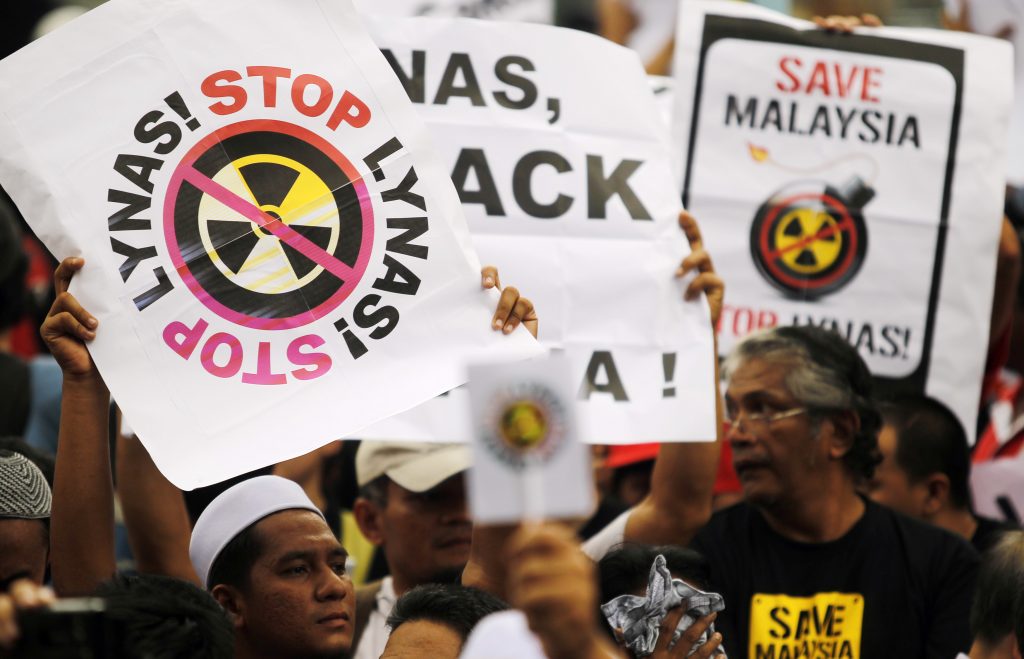 It's important for Greenland to consider the experience of Malaysia and a rare earth processing plant operated there by another Australian company Lynas Corp Ltd, Chakhmouradian said.
Faced with domestic pressure over environmental concerns related to the radioactive pollution caused by rare earth processing, Malaysia demanded last year that Lynas find another location for processing ores containing radioactive materials such as thorium.
As part of the license, Lynas will have to build a cracking and leaching facility outside Malaysia before July 2023, after which the company will not be allowed to import raw materials containing naturally occurring radioactive material.
Related stories from around the North:
Canada: Canada outlines which Indigenous businesses benefit from $5M funding in the North, CBC News
Finland: Miners hunting for metals to battery cars threaten Finland's Sámi reindeer herders' homeland, The Independent Barents Observer
Norway: The Arctic railway – Building a future or destroying a culture?, Eye on the Arctic
Russia: Russian Indigenous groups call on Elon Musk to boycott company behind Arctic environmental disasters, The Independent Barents Observer
Sweden: Sami in Sweden start work on structure of Truth and Reconciliation Commission, Eye on the Arctic