Community transmission of COVID-19 reaches Yellowknife, the capital of Canada's Northwest Territories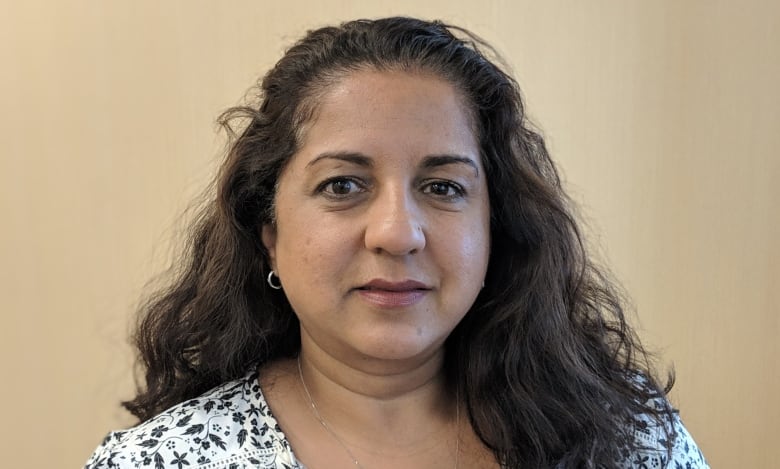 Containment orders in Colville Lake and Fort Good Hope extended until Sept. 4
"The beginning of community transmission is occurring in Yellowknife," reads a new exposure notice from the territorial government. "Residents should consider all public spaces as exposure sites."
That's one reason the office of the chief public health officer of the Northwest Territories is implementing a territory-wide masking order beginning Thursday at 8 a.m.
It's part of four updates to public health orders Dr. Kami Kandola's office announced Wednesday as the territory finds itself in the midst of its largest COVID-19 outbreak to date centred on the Sahtu region but rapidly spreading outside of it. There are now 226 active cases of COVID-19 in eight communities.
"Our situation in the N.W.T. can change very quickly, and now is not the time to let up on protecting the health and well-being of our communities," said Premier Caroline Cochrane at a news conference.
She also announced that 75 per cent of the eligible population over 18 in the territory have been fully vaccinated as of Tuesday.
"The last 10 days show the N.W.T. can never be completely sheltered from COVID-19," added Kandola at the same news conference.
Community transmission
Kandola said the territory is living through community transmission of COVID-19 in some communities for the first time since the pandemic started. That means that COVID-19 is no longer limited to people who have traveled or their close contacts, or outbreaks in a workplace or school.
Kandola said her office believes that community transmission has occurred in Fort Good Hope, Colville Lake and Norman Wells. She also said that Yellowknife, which had 27 active cases of as Tuesday, is also experiencing low numbers of dispersed, locally-acquired COVID-19 infections.
"Some of the exposure sites that you've seen posted in Yellowknife have resulted in transmission. This means we are seeing the very beginning of community transmission in Yellowknife," she said. (Find all the latest exposure notices here.)
She said the three most important measures for people to follow to reduce their risk is to get vaccinated, wear a mask and stay at home if you feel sick.
"We feel we can bring it under control without further measures," she said of the situation in Yellowknife.
While some of the cases in the capital stem from the Sahtu outbreak, Dr. Kandola said new cases are happening every day in all parts of the territory, unrelated to that outbreak, as residents return from travel outside the territory.
In a news release issued earlier in the day, Kandola said the delta variant is spreading quickly across the territory and that masking "is one of the best ways to protect yourself and others from COVID-19."
"Hundreds of droplets can be generated by just speaking to someone, but nearly all of them are blocked when wearing a mask," reads the release. "Masking is most important in crowded settings where physical distancing is difficult to maintain."
Kandola also said at the news conference that the pandemic in the N.W.T. is being mainly led by the delta variant now, which is more contagious and has a shorter incubation period than the original version of the coronavirus.
She said by the time health officials know someone is positive, that person has likely already been out and exposed other people to it.
"We need to have a layered public health approach to bring this under control and we want to get to the point where we can offer children, aged five to 11, to be vaccinated and have better population coverage," she said.
"Mandatory masking will help mitigate and slow the spread. It will buy us some time so we can get vaccines available to the five to 11 year-old population."
Containment orders extended
The containment orders currently in place in Colville Lake and Fort Good Hope, which have 74 and 89 cases respectively, and which were scheduled to end Wednesday, have been extended until Sept. 4.
A containment order for Norman Wells issued Tuesday remains in effect.
The news release stated anyone in those communities who tested positive for COVID-19, and those who live with them, "must self-isolate until a health-care provider informs them they are recovered."
Kandola said in the release that as residents recover from COVID-19 others remain at risk, and that's why she's extending the containment order.
Kandola also said health officials have detected a "persistent signal" in Behchokǫ̀'s waste water.
"It could a case or it could be cases," said Kandola. "We don't know … but we know there's at least one case in Behchokǫ̀."
Health and Social Services Minister Julie Green, and Dr. Annemarie Pegg, the territorial medical director, demurred from answering questions about the territorial government's request to the federal government for additional health-care resources.
Green said the N.W.T. will continue to work with the federal government.
Pegg said there were currently fewer than five people across the territory with COVID-19 that have been hospitalized but that none of them were in intensive care. She added that the territory's hospital resources are "adequate" for the current situation.
And though she welcomed the arrived of Red Cross nurses who will soon be deployed, she noted that the vast majority of health-care workers rising to the challenge are those based in the N.W.T.
Related stories from around the North: 
Canada: COVID-19 state of emergency ends in Canada's northwestern Yukon territory, CBC News
Finland: Berry firms moved harvesters from Lapland to East Finland even if exposed to, infected with COVID-19, Yle News