New AI tool could help overcome challenges predicting Arctic sea ice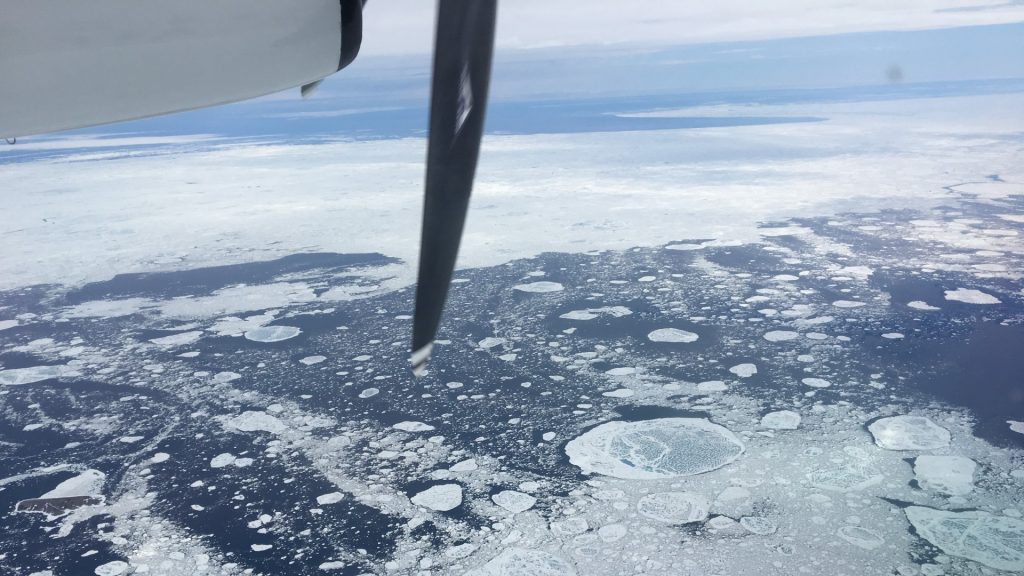 Accurately predicting future sea ice conditions is a challenge that has long dogged the scientific community.
But a new artificial intelligence (AI) tool will enable researchers to overcome this, say findings published Thursday in the journal Nature Communications.
The AI system, called IceNet, can predict sea ice conditions up to six months ahead. At the two-month mark, it was almost 95 per cent accurate.
"IceNet outperforms a leading physics-based model in seasonal forecasts of Arctic sea ice, particularly for extreme summer sea ice events," the authors say in the paper Seasonal Arctic Sea Ice Forecasting with Probabilistic Deep Learning.
"IceNet directly predicts probabilities of sea ice occurring, expressing the level of confidence in its own predictions, unlike previous deterministic models."

The research team was led by the British Antarctic Survey (BAS) and The Alan Turing Institute, a U.K.-based research body that specializes in data science and artificial intelligence.
No one from the BAS or institute team could immediately be reached for comment on Friday, but in a joint news release, the two bodies described IceNet as a game changer.
"The Arctic is a region on the frontline of climate change and has seen substantial warming over the last 40 years," said Tom Andersson, the lead author and a data scientist at the BAS AI Lab.
"IceNet has the potential to fill an urgent gap in forecasting sea ice for Arctic sustainability efforts and runs thousands of times faster than traditional methods."
The advantages of "deep learning"
Summer sea ice in the Arctic has halved over the last 40 years because of climate change, the researchers say, and the current method of predicting sea ice, trying to model the laws of physics directly, makes ice prediction complex because of having to navigate the relationship between the atmosphere above and the ocean below.
IceNet gets around this through what the authors call "deep learning," gained by acquiring knowledge from climate simulation data as well as decades of observational data.
"I'm excited to see how AI is making us rethink how we undertake environmental research," said Scott Hosking, principal investigator, co-leader of the BAS AI Lab and a senior research fellow at The Alan Turing Institute.
"Our new sea ice forecasting framework fuses data from satellite sensors with the output of climate models in ways traditional systems simply couldn't achieve."
Computer coding physics vs AI?
In this British Antarctic Survey video, Tom Andersson, the lead author of the Nature Communications paper on IceNet, and a data scientist at the BAS AI Lab, explains the limits of current ice prediction methods and how AI is able to give more accurate results:
The researchers' next steps will be to create an everyday version of IceNet.
"Now we've demonstrated that AI can accurately forecast sea ice, our next goal is to develop a daily version of the model and have it running publicly in real-time, just like weather forecasts," Andersson said. "This could operate as an early warning system for risks associated with rapid sea ice loss."
Write to Eilís Quinn at eilis.quinn@cbc.ca
Related stories from around the North: 
Canada: Seabirds & their vulnerability to a warming climate: Q&A with researcher Emily Choy, Eye on the Arctic
Russia:  Perfectly preserved cave lion cub found in Siberian permafrost, CBC News
Sweden: Sweden to lead major Arctic expedition, Radio Sweden
United States: Climate change is worsening water scarcity in rural Alaska says study, Eye on the Arctic