Bloc Québécois hangs on to federal riding that includes Arctic Quebec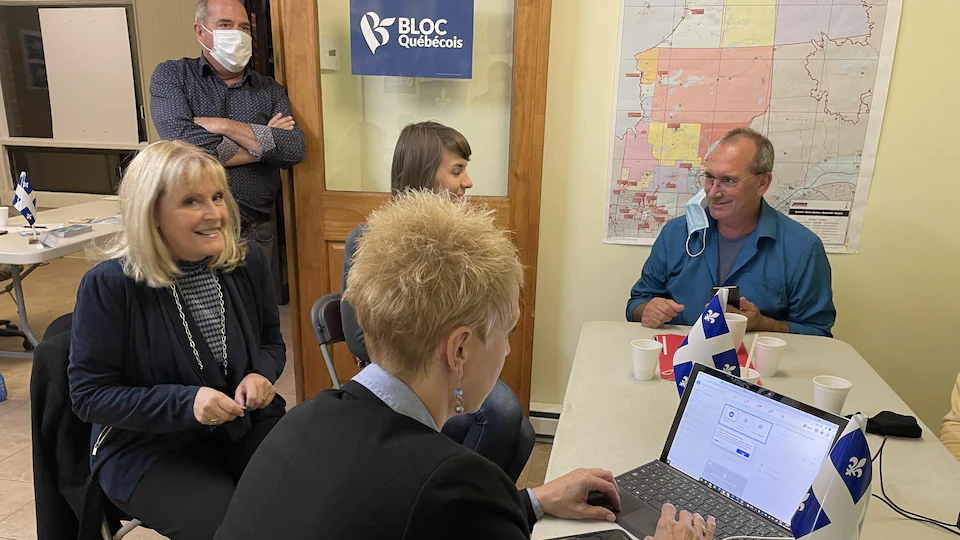 The nationalist Bloc Québécois hung onto the Abitibi-Baie-James-Nunavik-Eeyou riding, which includes the Arctic part of Quebec, in Monday's federal elections. 
Incumbent Sylvie Bérubé took the riding with 38 per cent of the vote.
"Thank you the entire population that elected me," Bérubé told Radio-Canada upon learning the results. "They put their trust in me to defend the interests of Abitibi-Baie-James-Nunavik-Eeyou in Ottawa."
The Abitibi—Baie-James—Nunavik—Eeyou riding is Canada's third largest riding geographically (854,754 square kilometres) after Canada's eastern Arctic riding of Nunavut (2.093 million square kilometres)and the riding of the Northwest Territories (1.346 million square kilometres) in the western Arctic.
The riding has a population of approximately 88,000 people and is one of the most diverse ridings in the French-speaking province of the Quebec. It includes Nunavik, the Inuit region in the Far North of the province, Cree villages and francophone towns and villages.
Self-government, UNDRIP and Nutrition North
Bérubé was the Bloc's spokesperson for Indigenous affairs and among the Inuit specific pledges she made during the campaign was support for Nunavik self-government, the acceleration of the implementation of the United Nations Declaration on the Rights of Indigenous Peoples (UNDRIP), and changes to the federal Nutrition North program to help reduce food insecurity among Inuit in the province. 
Abitibi—Baie-James—Nunavik—Eeyou riding *results
WINNER: Sylvie Bérubé, Bloc Québécois – 38% (10,316 votes)
Lise Kistabish, Liberal Party – 26 % (6,877 votes)
Steve Corriveau, Conservative Party –  16 % (4,334 votes)
Pauline Lameboy, New Democratic Party – 11 % (3,067 votes)
Michaël Cloutier, People's Party of Canada – 4 % (1,024 votes)
Cédric Brazeau, Free Party of Canada – 2 % (563 votes)
Didier Pilon, Green Party – 2 % (425 votes)
Jimmy Levesque, Marijuana Party – 1 % (314 votes)
Canadians voted in a Liberal minority government on Monday that  roughly mirrors seat distribution of the Liberal minority government before the snap election was called in August.
In the 2019 election, the Liberals won 157 seats, while the opposition Conservatives won 121.
With 99 per cent of polls reporting Tuesday morning, and 18 ridings left to call, the results from Monday's election so far have the Liberals with146 seats, the Conservative Party with 116, the Bloc Québécois with 32, the New Democratic Party with 24 and the Green Party with 2 seats.
In Canada, 170 seats are needed to form a majority.
Write to Eilís Quinn at eilis.quinn(at)cbc.ca
Related stories from around the North:
Canada: Territorial election campaign underway in Nunavut, Canada, CBC News
Russia: Crushing victory for United Russia, but in one Arctic region, Putin's party is dealt a blow, The Independent Barents Observer
Greenland: Greenland's more prominent role on Arctic Council important signal to int'l community says foreign minister, Eye on the Arctic
Norway: Norway gets new government as voters make a forceful left turn, The Independent Barents Observer