NDP candidate Lori Idlout will be next MP in Canada's Arctic Nunavut territory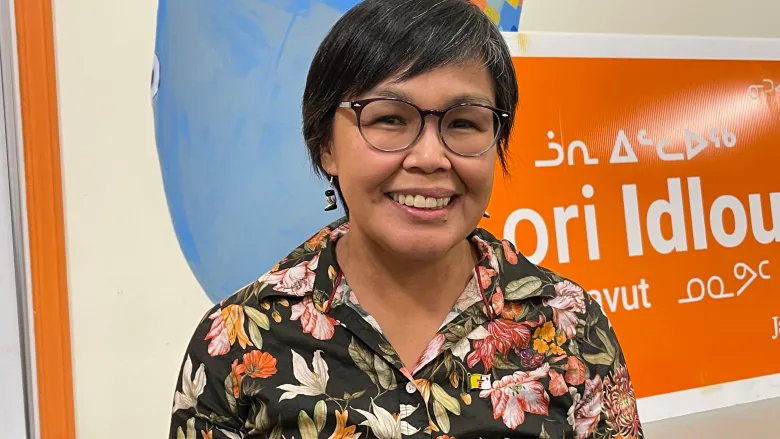 NDP candidate Lori Idlout will be Nunavut's next Member of Parliament.
After a strong lead all night, Idlout won the Nunavut riding with 48 per cent of the vote.
Liberal Candidate Pat Angnakak followed with 36 per cent, while Conservative candidate Laura Mackenzie came third with 16 per cent.
Idlout watched the results come in from the Qajuqturvik Community Food Centre in Iqaluit.
"I'm so excited," said Idlout, just before she was officially elected. "Even more humbled… I'm just so appreciative. I have so much gratitude for the people who have helped me along the way."
'I will be a voice for Nunavummiut'
Idlout replaces Mumilaaq Qaqqaq, the outgoing NDP MP who declared she would not seek re-election long before the election was called.
"I will be a voice for Nunavummiut and I will work very hard for Nunavummiut," said Idlout.
She said she promises to make sure the issues she heard on the campaign trail are heard by her NDP colleagues and the next government.
Idlout is a lawyer who was called to the bar in 2019 after completing law school at the University of Ottawa. Recently, she acted on behalf of the group of people protesting developments at Baffinland Iron Mines' Mary River Mine.
Idlout, who was raised mostly in Igloolik, also lived in Pond Inlet, Rankin Inlet and Chesterfield Inlet before moving to Iqaluit where she lives now.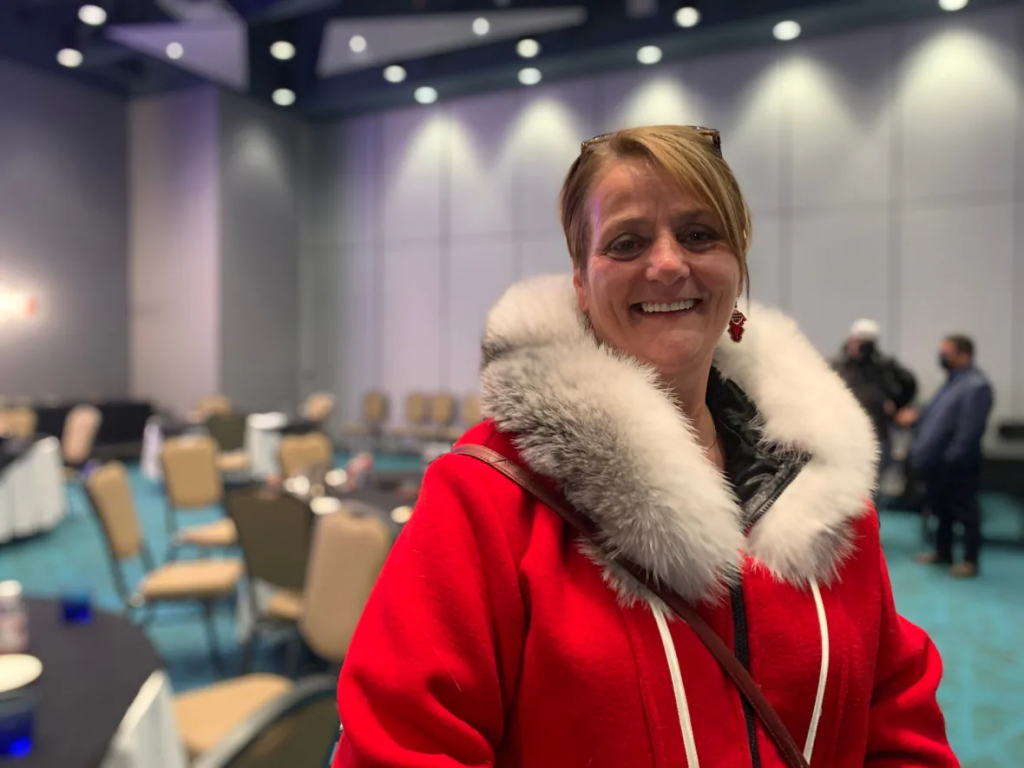 Speaking late on election night, Angnakak said she was "disappointed" with the result, but pleased that the campaign had given her the opportunity to discuss important issues with many Nunavummiut.
"I was really hoping to win this election, but … the people of Nunavut have voted and I accept that."
Bloc Québécois takes Nunavik
Meanwhile, Bloc Québécois incumbent Sylvie Bérubé kept her seat in Quebec's biggest riding with 39 per cent of the vote in Abitibi-Baie-James-Nunavik-Eeyou. 
Liberal candidate Lise Kistabish followed with 25 per cent.
Other candidates for the region were NDP candidate Pauline Lameboy, Conservative Party candidate Steve Corriveau, People's Party candidate Michaël Cloutier, Green Party candidate Didier Pilon, Free Party of Canada candidate Cédric Brazeau, and Marijuana Party candidate Jimmy Levesque.
Related stories from around the North: 
Canada: Bloc Québécois hangs on to federal riding that includes Arctic Quebec, Eye on the Arctic
Russia: Crushing victory for United Russia, but in one Arctic region, Putin's party is dealt a blow, The Independent Barents Observer
Greenland: Greenland's more prominent role on Arctic Council important signal to int'l community says foreign minister, Eye on the Arctic
Norway: Norway gets new government as voters make a forceful left turn, The Independent Barents Observer