With election over, Ontario Inuit org calls on federal government to increase support for urban population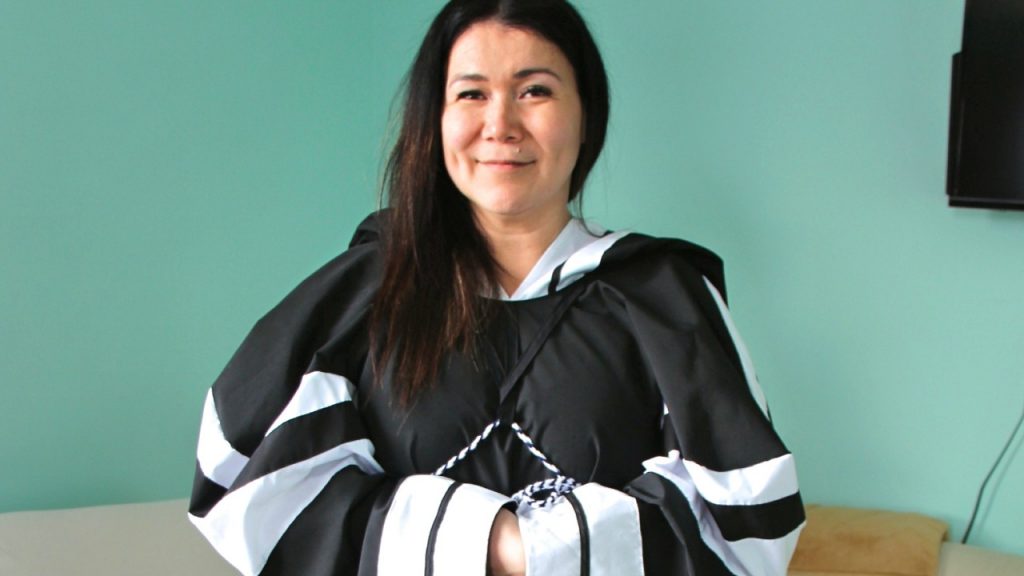 Tungasuvvingat Inuit (TI), a counselling and resource centre for Inuit in Ontario, is calling on the incoming Liberal government to increase financial support for the growing Inuit population in the southern part of Canada. 
"As the population of urban Inuit shifts to the South, we remind the Liberal government that they do so not because they want to but, because they are forced to," TI said in a news release on Tuesday.
"Often there is no choice but to move south as the personal and financial cost of staying in the North is unsustainable. The lack of housing, the exorbitant cost of living, lack of employment, unavailability of proper healthcare, pursuit of higher education, employment, and issues surrounding substance use and trauma are just some of the reasons for relocation."
Canadians voted in a Liberal minority government on Monday that roughly mirrors seat distribution of the Liberal minority government before the snap election was called in August.
"We are encouraged and look forward to ongoing favourable outcomes in our relationship with the Liberal government," TI said.
"It is important to note that the 2016 Census released data that substantiated urban Inuit populations that exceed 40%. Based on the explosive population growth, the need for services and programs for urban Inuit continue to match the population increase. Identifying and addressing these unique needs as the national public government will require a policy framework that focus on Inuit living away from the North."
Tailored funding needed
Amanda Kilabuk, TI's executive director, says many stats miss the large size of the Inuit population by failing to capture Inuit that are also half First Nations or half Métis. 
"Inuit with multiple identities are often not included," Kilabuk said in a phone interview. "A survey will be coming out so we're hoping for more information, but if the trend continues with what we're seeing at TI, that means more Inuit will eventually be living outside Inuit Nunangat, than in it."
(Inuit Nunangat is a term used to refer to Canada's four Inuit regions: the Inuvialuit Settlement Region in Canada's Northwest Territories; Canada's eastern Arctic territory of Nunavut; Nunavik in northern Quebec; and Nunatsiavut, in the Atlantic Canadian province of Newfoundland and Labrador.)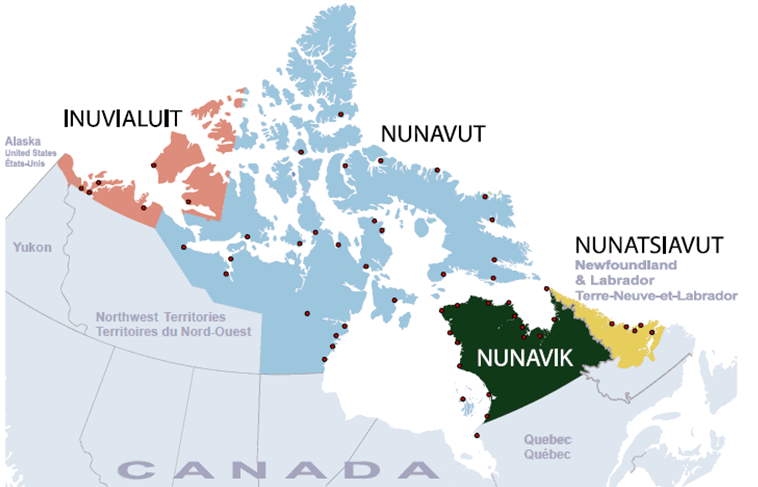 The Liberal government has made reconciliation with Canada's Indigenous peoples one of their cornerstone policies. TI says that despite progress on reconciliation nationally, the needs of urban Inuit require a tailored approach. 
"We invite the government to meet and discuss urban Inuit-specific issues. Effective governance and true reconciliation includes understanding the importance of culture and needs such as the portability of Inuit rights and understanding the requirement to offer supports for Inuit living away from the North."
Kilabuk said important progress over the last two years includes TI's involvement with a national action plan to implement recommendations from a landmark Canadian report on violence against Indigenous women and working with Employment and Social Development Canada, a federal department responsible for social programs and the labour market, on a urban Inuit labour force strategy. 
Government structure needs a rethink,
Kilabuk says
But she says the current government structure, which distributes funds designated for Inuit through land claims organizations in the North, makes it a challenge to address Inuit needs in an urban context.
"When the Government of Canada engages with Inuit through the Inuit-Crown Partnership Committee and those pots of money are distributed, it goes through Inuit Tapiriit Kanatami (the national Inuit organization in Canada) which does not have urban Inuit representation and a general funding forumla that urban Inuit organizations cannot access," Kilabuk said.
"We don't want to take away or lessen any of the much needed resources from Inuit Nunangat. However, the current structure of the relationship between the Government of Canada and Inuit organizions is flawed because it does not account for 40 per cent of the Inuit population living outside of Inuit Nunangat and allows urban Inuit to fall through the cracks." 
There are approximately 64,235 Inuit in Canada. However, that number goes up to 79,130 in the latest Statistics Canada data from 2016 when including both single and multiple Indigenous ancestry responses. 
An estimated 6,000 Inuit now live in Ontario, about nine per cent of the country's total Inuit population.
Addition
This text has been updated with the latest Statistics Canada data from 2016 to show the Inuit population (79,130) which includes both single and multiple Indigenous ancestry responses.
Write to Eilís Quinn at eilis.quinn(at)cbc.ca 
Related stories from around the North:
Canada: NDP candidate Lori Idlout will be next MP in Canada's Arctic Nunavut territory, CBC News
Greenland: Greenland's more prominent role on Arctic Council important signal to int'l community says foreign minister, Eye on the Arctic
Norway: Norway gets new government as voters make a forceful left turn, The Independent Barents Observer
Russia: Crushing victory for United Russia, but in one Arctic region, Putin's party is dealt a blow, The Independent Barents Observer