Inuit Action Plan underway to implement recommendatons from landmark Canadian report on violence against Indigenous women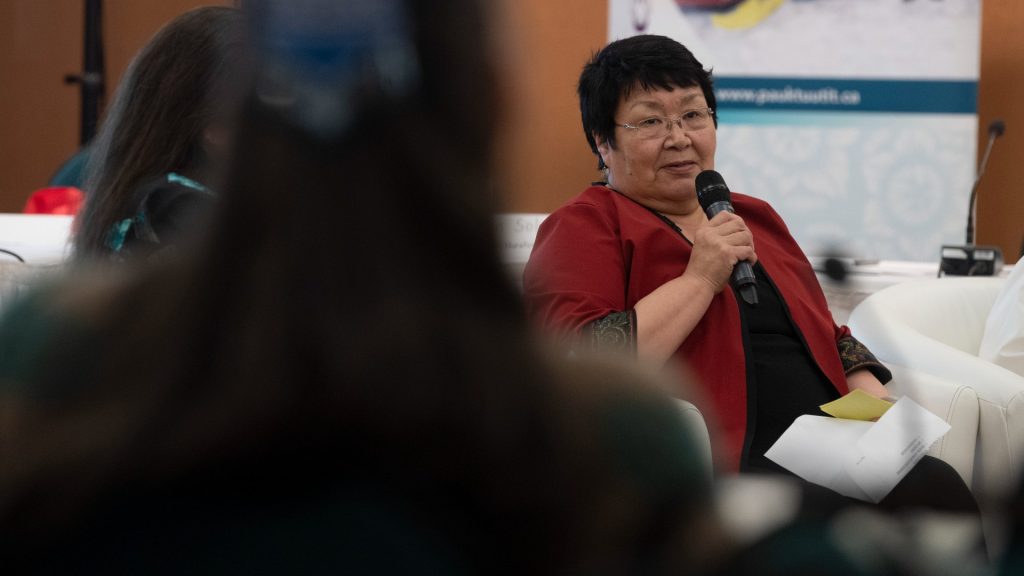 Pauktuutit Inuit Women of Canada, the organization that represents Inuit women in the country, and Inuit Tapiriit Kanatami, the national Inuit organization in Canada, say they're "encouraged" work is finally underway with the federal government on the co-development of a national action plan to implement recommendatons from a landmark Canadian report on violence against Indigenous women.
"Inuit representatives are working to ensure that Inuit women and girls receive the same standard of safety, health, education, and justice enjoyed by all Canadians, and the physical, emotional, economic, social and cultural security that many Canadians take for granted," the two organizations said in a joint news release on December 15. 
"The Inuit Action Plan will address these inequities with concrete, timely and measurable systemic changes so that Inuit women and girls — as well as lesbian, gay, bisexual, transgender, queer, questioning, intersex and asexual persons — achieve substantive equality."
Inuit Working Group
The Inuit working group for the project has representatives from 10 Inuit organizations from across Canada:
Pauktuutit
Inuit Tapiriit Kanatami
Inuvialuit Regional Corporation
Nunavut Tunngavik Incorporated
Makivik Corporation
Nunatsiavut Government
Family & Survivors Circle
Urban Inuit/Tungasuvvingat Inuit
AnânauKatiget Tumingit Regional Inuit Women's Association
Saturviit Inuit Women's Association of Nunavik
Action plan delayed by pandemic
Canada's National Inquiry into Missing and Murdered Indigenous Women and Girls (MMWIG) was announced by Prime Minister Justin Trudeau in 2015 after calls from many Indigenous leaders, groups and organisations to examine the high rates of violence against indigenous women in Canada.
Indigenous women make up 4 per cent of Canada's female population, but 16 per cent of all women murdered in Canada between 1980 and 2012 were Indigenous, the government says.
The inquiry's mandate was to examine and report on the systemic causes of violence against Indigenous women and girls as well as how investigations are conducted by authorities. The inquiry also examined violence against the 2SLGBTQQIA (two-spirit, lesbian, gay, bisexual, transgender, queer, questioning, intersex and asexual) community.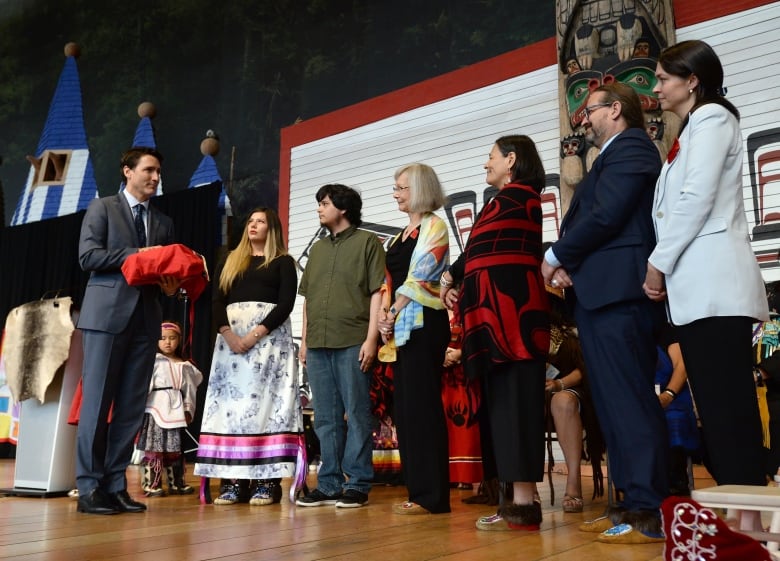 The inquiry was a massive undertaking, spanning each region of the country.
The national inquiry held 15 public community hearings, and visited each of Canada's northern territories: Yukon in the northwest, the Northwest Territories, and Canada's eastern Arctic territory of Nunavut. The MMWIG commissioners heard 1484 testimonies from families and survivors during this period of the inquiry. Separate hearings were also held to hear testimony from people working in institutions and from elders, academics, front-line workers and specialists. 
When the report was released on June 3, 2019 there were 46 Inuit-specific recommendations, referred to as 'calls for justice,' that included everything from the need for better mental health services in the Arctic to the need for urgent action on the housing crisis.
The action plan for implementing the recommendations had been said to be released June 3, on the one-year anniversary of the report. But in May, Canada's Minister of Crown-Indigenous Relations Carolyn Bennett said COVID-19 had delayed the government's time line.
Pauktuutit and ITK said they will be delivering their Inuit Action Plan to the federal government by the spring of 2021 which will make up the Inuit Chapter of the MMWIG National Action Plan.
Write to Eilís Quinn at eilis.quinn(at)cbc.ca
Related stories from around the North:
Canada: Women in Northern Canada travel farthest to access domestic violence shelters, CBC News
Finland: Swedish-speaking Finnish women launch their own #metoo campaign, Yle News
Sweden: Report sheds light on Swedish minority's historic mistreatment, Radio Sweden
United States: Alaska reckons with missing data on murdered Indigenous women, Alaska Public Media