Vaccination coverage in Nunavik, Quebec increases to 45 per cent of population, active COVID-19 cases at 114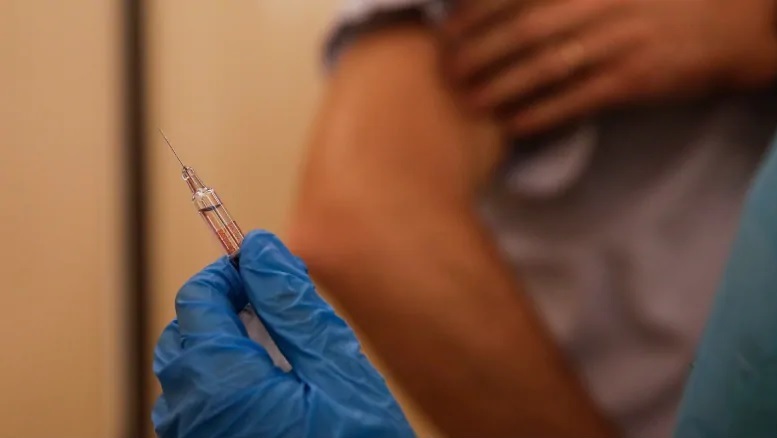 Vaccination numbers in Nunavik, the Inuit region of Arctic Quebec, went up slightly between September 19 and October 19, but remain far short of the health board's goal of 75 per cent.
"Immunization coverage between September 19th and October 17th increased by 5% for the entire population," the Nunavik Regional Board of Health and Social Services said in a Facebook post on Wednesday. 
"Those who received 2 doses reached 45%. More than half (59%) who can be vaccinated received two doses. Efforts must increase to reach the target of 75%."
The latest figures come amidst a COVID-19 outbreak this month, the first time the region has had wide-spread community transmission since March 2020.
Nunavik vaccine coverage by community as of October 19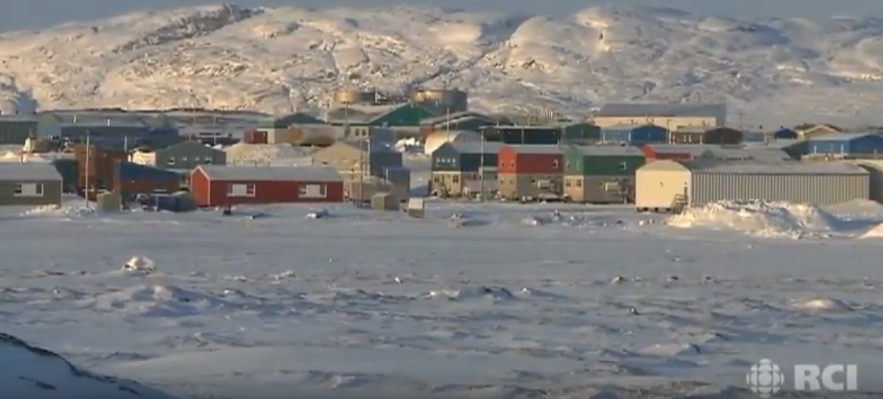 The most recent data on vaccination coverage in Nunavik.
The first number refers to the percentage of the total population that has received two doses. The second number is the percentage of the eligible population over 12 years old that is fully
Over 80 per cent immumization coverage of people 55 and over; and over 50 per cent coverage of the entire community:
Kuujjuaraapik 68% (84%)
Kuujjuaq 62% (75%)
Kangiqsualujjuaq 59% (80%)
Over 60 per cent immunization coverage of people 55 and over; and over 35 per cent coverage of the entire community:
Aupaluk 46% (58%)
Quaqtaq 45%  (59%)
Ivujivik 44% (57%)
Kangiqsujuaq  44% (60%)
Umiujaq 43% (58%)
Puvirnituq 39% (51%)
Kangirsuk 35% (47%)
Tasiujaq 35% (55%)
Lower coverage than the mild immunization level:
Inukjuak 32% (45%)
Akulivik 31% (44%)
Salluit 31% (42%)
Source: Nunavik Regional Board of Health and Social Services 
As of Tuesday, there were 114 active cases in Nunavik, with a first case reported in the Ungava community of Quaqtaq on Tuesday.
Five communities remain on red alert meaning they're on lockdown until further notice, non-essential services have been shut down, and visits between people living in different households is prohibited.
The five communities are: Kangiqsualujjuaq, Kuujjuaq, Kangirsuk, Salluit and Ivujivik.
Flights suspended, inter-community travel prohibited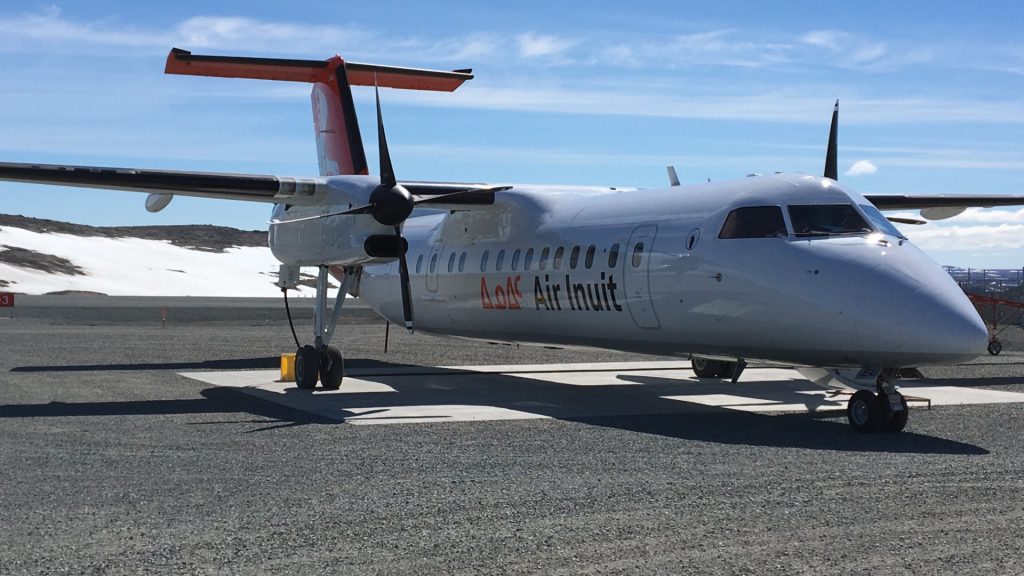 With active cases continuing to balloon, especially on the Ungava coast, health authorities have suspended all flights between the Ungava coast side of Nunavik and the Hudson coast of Nunavik as of Tuesday.
The only exceptions will be required travels for airline employees.
Reported Nunavik Case Counts as of Wednesday, October 27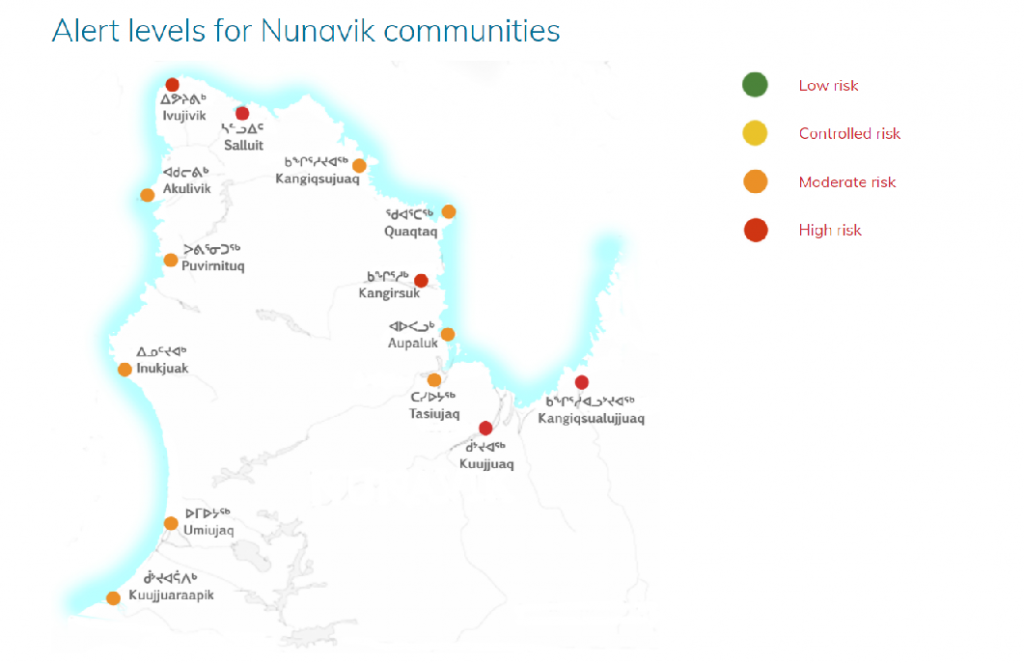 The most recent community case counts in Nunavik are:
Ivujivik – 9 active cases
Kangirsuk – 49 active cases
Salluit – 48 active case
Kangiqsujuaq – 2 active case
Kuujjuaq – 5 active cases
Quaqtaq – 1 active case
Kangiqsualujjuaq, 0 active cases, but evidence of community transmission, village remains on red alert
There were also 8 active cases outside of Nunavik:
8 are at Ullivik, the Dorval residence used for Nunavik residents in Montreal for health services
-Source: Nunavik Regional Board of Health and Social Services
Inter-community travel, whether by plane, ATV, boat or snowmobile, is also prohibited except for essential services, in certain humanitarian cases or if travel to a community is required under court order.
"Each organization must consider the extent to which travel of an employee, consultant, contractor – and client in the case of a health center – is essential and cannot be postponed," Marie Rochette, Nunavik's Director of Public Health, said in the ordonnance signed on October 26.
Write to Eilís Quinn at eilis.quinn(at)cbc.ca 
Related stories from around the North:
Canada: Health officials in Canada's Northwest Territories extends Behchokǫ COVID-19 containment order until Oct. 29, CBC News
Greenland: Greenland lifts COVID-19 restrictions on direct travel to small communities, Eye on the Arctic
Iceland: Iceland to soften COVID-19 rules on Oct. 20, plans full lifting of restrictions next month, Eye on the Arctic
United States: Rural Alaska at risk as COVID-19 surge swamps faraway hospitals, The Associated Press
Antarctica: U.K. delivers COVID-19 vaccine to British station in Antarctica, Eye on the Arctic