Active COVID-19 cases in Nunavik, Quebec rise to 212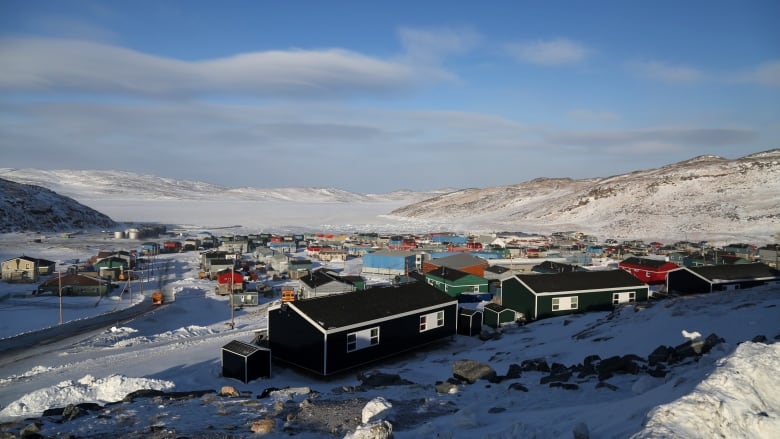 The regional health board in Nunavik, the Inuit region of northern Quebec, reported 23 new active COVID-19 cases on Tuesday, brining total active cases in the region to 212.
There's been 57 recoveries.
The region has been in the midst of an outbreak since the beginning of October with steadily increasing numbers each week. It's the first time there's been community transmission in the region since March 2020.
The situation in Nunavik is especially concerning for health authorities given the region's extremely low vaccination coverage.
The most recent figures released last week showed that only 45 per cent of the total population of approximately 13,000 had received two doses of a COVID-19 vaccine. Fifty-nine per cent of the eligible population has been fully vaccinated.
'Vaccination rates are still too low'
On Monday, the Nunavik Regional Board of Health and Social Services (NRBHSS) renewed calls for people to get a COVID-19 vaccine.
"Vaccination rates are still too low," the NRBHSS said in a Facebook post.
"The importance of adequate protection has been expressed time and again. Getting vaccinated will improve the situation and the risk of severe complications from receiving it are practically insignificant. What is significant are the risks associated with not getting vaccinated: hospitalization, long-term complications, possible death."
Reported Nunavik Case Counts as of Tuesday, November 3
The most recent community case counts in Nunavik are:
Salluit – 142 active cases
Kangirsuk – 52 active cases
Kuujjuaq – 8 active cases
Ivujivik – 6 active cases
Kangiqsujuaq – 4 active case
There are also 4 active cases at Ullivik, the Dorval residence used for Nunavik residents in Montreal for health services.
-Source: Nunavik Regional Board of Health and Social Services
Three communities, Salluit, Kangirsuk and Kuujjuaq remain on red alert, the highest COVID-19 alert in the region, meaning they're on lockdown until further notice, non-essential services have been shut down, and visits between people living in different households is prohibited.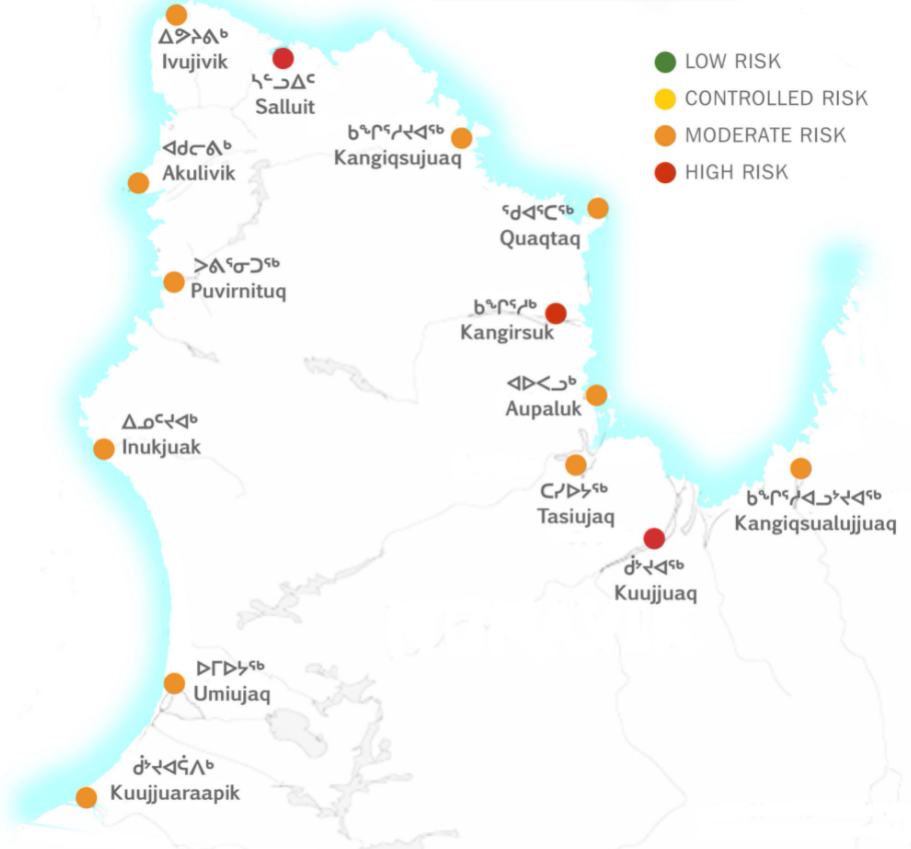 On the weekend, the communities of Ivujivik and Kangiqsualujjuaq were moved from red alert to orange alert.
The orange alert level means no gatherings of more than 10 people, no gatherings are permitted that bring people from different communities together, and only essential travel is permitted in the region.
Flights between the Ungava coast side of Nunavik, where the majority of active COVID-19 cases are located, and the Hudson coast of Nunavik remain suspended until further notice. 
Write to Eilís Quinn at eilis.quinn(at)cbc.ca 
Related stories from around the North:
Canada: Health officials in Canada's Northwest Territories extends Behchokǫ COVID-19 containment order until Oct. 29, CBC News
Greenland: Greenland lifts COVID-19 restrictions on direct travel to small communities, Eye on the Arctic
Iceland: Iceland to soften COVID-19 rules on Oct. 20, plans full lifting of restrictions next month, Eye on the Arctic
United States: Rural Alaska at risk as COVID-19 surge swamps faraway hospitals, The Associated Press
Antarctica: U.K. delivers COVID-19 vaccine to British station in Antarctica, Eye on the Arctic