Subatomic particles could hold the key to navigating Arctic waters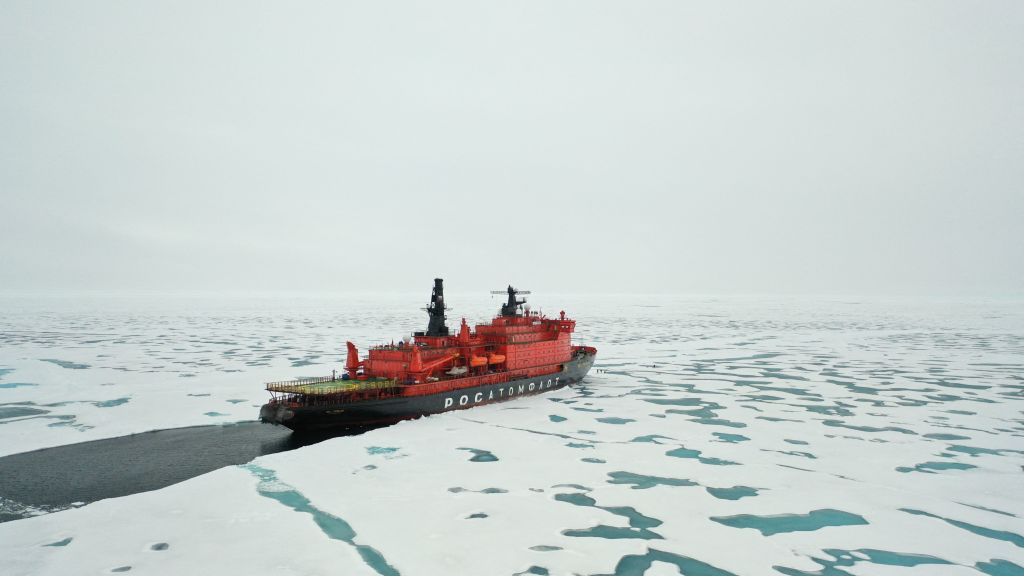 Could subatomic particles called muons help us navigate through GPS-denied Arctic waters?
That's what a team of researchers believes, and they are not alone. The U.S. military will now help them prove it.
They just won the Global-X Challenge, a competition organized by the Office of Naval Research (ONR) and co-funded by the U.S. Army Development Command. This year's edition called for international projects to address capability gaps at high latitudes.
The team, composed of researchers from Japan, the U.K., the U.S., and Finland, plans to use a natural source of radiation called cosmic ray muons as an alternative to the satellite-derived GPS signals.
The unique aspect of this work is that these subatomic particles pass through rock, buildings, and earth – areas where GPS communications cannot be received.
The system works similarly to echolocation, "the timing difference between 'pings' – the signals from a crossing muon in our detectors – can allow the user to measure the distance from one detector to another with multiple detectors allowing location by triangulation", explains the lead researcher, Dr. Chris Steer.
"The ability to navigate in Polar Regions will be of increasing importance in the coming decades as climate change is opening up Arctic waterways to commercial and military activities," adds the lead ONR Global science director for this project, Dr. Charles Eddy.
"This project, which uses cosmic relativistic particles that continuously impinge on the Earth's entire surface, offers an innovative approach to the challenge of navigation at high latitudes with little or no GPS service." Dr. Charles Eddy, lead ONR Global science director for the project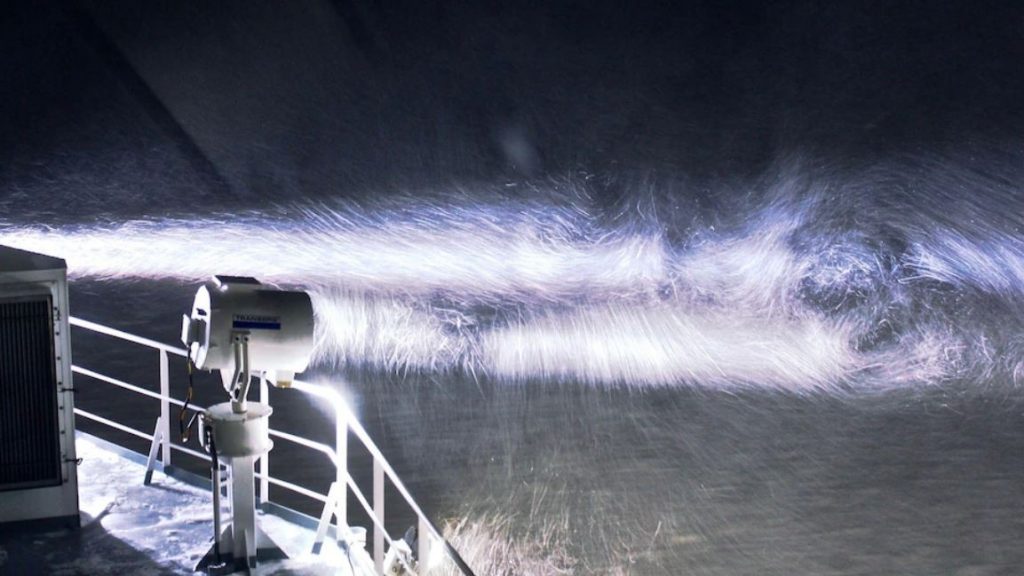 Test under real Arctic conditions
The team's goal is to test its system in real-life conditions, having already tested it in a large water-immersion tank in the UK. They are looking to demonstrate a proof of concept in nine months.
The project will soon move to Finland to deploy into an Arctic lake that is covered by one metre of ice. At these high latitudes, conventional GPS measurements are problematic due to their orbital constraints.
In addition to developing highly accurate sensors, the team will "also need to deploy [their] system in Arctic weather conditions (typically -20 degrees Celsius), in an isolated environment and partially underwater", says Dr. Chris Steer.
"The cold environment has implications across many aspects of the project from personnel to ensuring the electronics are robust to the cold."
The researchers are also looking beyond underwater use, since operating in GPS-denied environments is such a common problem.
"As cosmic ray muons are highly penetrating and able to pass through many tens to hundreds of meters of rock, it is possible to see that this technology also has strong opportunities in tunnels and other underground settings," Steer added.
Aware of this broad scope, the team's objective for the future will be to "understand the positioning needs of end users, down selecting to the best fit with our positioning measurement system, and maturing the technology for their needs", stresses the lead researcher.
Related stories from around the North:
Canada: Tourism of uncharted Arctic waters 'dangerous', says Canadian professor, CBC News
Estonia: Estonian president favorable towards Arctic railway project, cautious about future of Arctic shipping, Eye on the Arctic
Norway: Shipping, climate & business opportunities in the North: Q&A with the Arctic Economic Council, Eye on the Arctic
Russia: Russia casts new light on Arctic navigation, The Independent Barents Observer
Sweden: Northern Sweden expects population boom from green investments, Radio Sweden
United States: More shippers and shipping companies boycott Arctic sea routes, but it isn't solving the problem, experts claim, The Independent Barents Observer