WMO confirms 38 C Arctic temperature record in Russia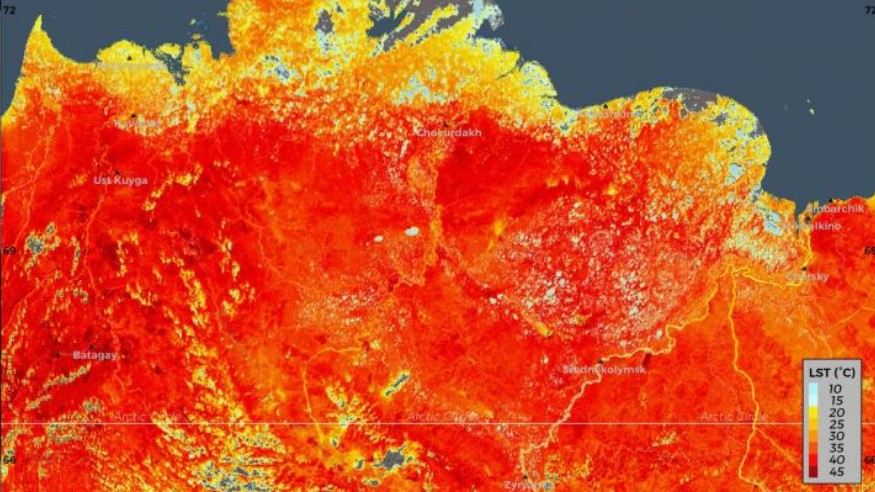 The World Meteorological Organization (WMO) has confirmed the record-breaking 38 C temperature reported in Verkhoyansk, Russia last year. 
"This new Arctic record is one of a series of observations reported to the WMO Archive of Weather and Climate Extremes that sound the alarm bells about our changing climate," Petteri Taalas, the World Meteorological Organization Secretary-General, said in a news release on Tuesday.
The 38 C reading in the town of Verkhoyansk, located above the Arctic Circle in the Republic of Sakha (Yakutia) in Russia's eastern Siberian region, was reported on June 20, 2020 and was part of a heatwave in the region.
"The temperature, more befitting the Mediterranean than the Arctic, was measured at a meteorological observing station during an exceptional and prolonged Siberian heatwave," the WMO said. 
"Average temperatures over Arctic Siberia reached as high as 10 °C above normal for much of summer last year, fuelling devastating fires, driving massive sea ice loss and playing a major role in 2020 being one of the three warmest years on record."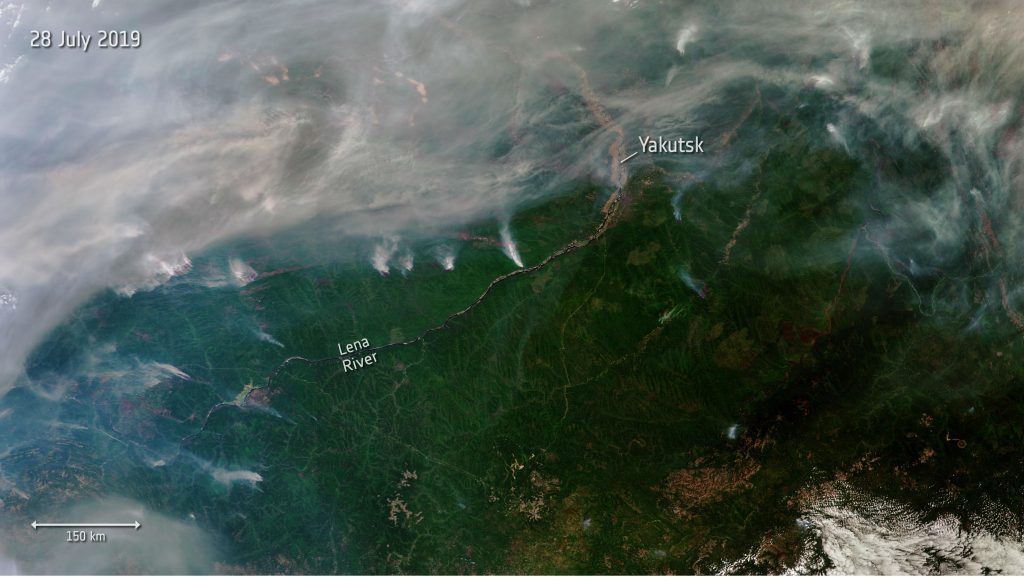 The hottest previous air temperature recorded by the Verkhoyansk meteorological station prior to June 20, 2020, was 37.3 degrees C on July 25, 1988.
The Verkhoyansk station has provided air temperature measures since 1885.
"Fundamentally, this investigation highlights the increasing temperatures occurring for a climatically important region of the world," Professor Randall Cerveny, Rapporteur of Climate and Weather Extremes for WMO, said.  
The WMO's World Weather & Climate Extremes Archive logs a slew of different data including things like highest and lowest temperatures, heaviest hailstones and maximum wind gusts.
Temperature extremes for the Antarctic region (at or south of 60 degrees south) have been listed since 2007.
But the drastic warming trends in the Arctic have prompted the WMO to create a new category for the World Weather & Climate Extremes Archive called "highest recorded temperature at or north of 66.5⁰, the Arctic Circle" so both polar regions are now represented. 
"Through continued monitoring and assessment of temperature extremes, we can remain knowledgeable about the changes occurring in this critical region of the world, the polar Arctic," the WMO said.
"It highlights the need for sustaining long-term observations which provide us benchmarks of the state of the climate system."
Write to Eilís Quinn at eilis.quinn(at)cbc.ca
Related stories from around the North:
Canada: Nunavut, Canada breaks 47 daily temperature records in 1st 6 days of October, CBC News
Greenland: Rise in sea level from ice melt in Greenland and Antarctica match worst-case scenario: study, CBC News
Finland: Temperatures headed toward -40C in Finnish Lapland, Yle News
Russia: What is happening with Arctic weather? Moscow wants to know, The Independent Barents Observer
Sweden: January temperatures about 10°C above normal in parts of northern Sweden, says weather service, Radio Sweden