Canadian icebreaker project estimated at $7.25 billion
Canada's Parliamentary Budget Officer estimates the government's plan to build two new heavy icebreakers could cost up to $7.25 billion. 
"We estimate the total cost of the icebreaker project at $7.25 billion, inclusive of project management costs of $346 million, design costs of $820 million, and acquisition costs of $6.1 billion",  Parliamentary Budget Officer Yves Giroux said in a news release on Thursday. 
The Liberal government announced its plan to build two new ships back in May under Canada's National Shipbuilding Strategy.
The first ship is to be built at Seaspan Shipyards in Vancouver, British Columbia in western Canada, while construction of the second ship will be by Davie Shipbuilding in Lévis, Quebec.
The plan for one new icebreaker was first announced by the then Conservative government in 2008 to replace the aging Louis S. St. Laurent vessel and was estimated to cost  $720 million.
The most recent government estimate was in 2013 and was put at $1.3 billion.
An update from the Parliamentary Budget Officer on Thursday, said the government had not yet released an updated estimate since.
Long procurement process costing taxpayers billions
But before the federal election this spring, the Liberal government announced it would build two vessels, saying climate change, increased commercial shipping and growing maritime activity in the North warranted the more robust infrastructure investment.
Giroux says the Parliamentary Budget office says it assumes construction of the first ship will begin in the 2023-2024 fiscal year, with construction of the second ship getting underway in 2024-2025, and that delays could further jack up costs. 
"A sensitivity analysis suggests that delays of either one or two years in the start of the construction for both vessels at each partner shipyard would increase total project costs by $235 million or $472 million, respectively," Giroux said.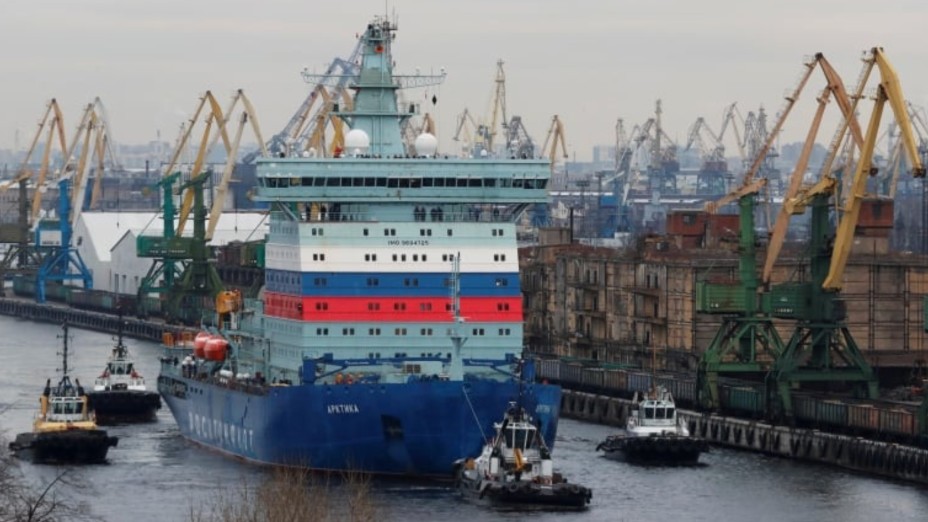 Delivery of the first vessel is expected in in the 2029-2030 fiscal year, with the second vessel expected in 2030-2031.
Canada's long procurement process has long been criticized as it incurs stratospheric costs to taxpayers. On the icebreaker file, the ongoing delays have already cost Canadians several billion dollars more than the initial $720 million price tag.
Meanwhile, in the same period, Russia continues to bolster it's icebreaker fleet and non-Arctic countries like China have upped its activity in the Arctic with upgrades to the Xue Long 1 icebreaking research ship, the launch of Xue Long 2 in 2019, and the announcement this month that it would add a third vessel to its fleet.
Related stories from around the North: 
Canada:  44 per cent increase in unique ships entering Canada's Northwest Passage, says report, Eye on the Arctic
China: China to build third icebreaker, The Independent Barents Observer
Denmark/Greenland: New guideline launched for Arctic-specific risk assessment in shipping, Eye on the Arctic
Finland: Finland's aging icebreaker fleet needs modernization, Yle News
Iceland: Int'l Arctic emergency marine exercise will lead to better response coordination, say participants, Eye on the Arctic
Norway: The Viking Sky incident – A wake-up call for the Arctic cruise industry?, Eye on the Arctic
Russia: More icebreakers coming to aid Russian Arctic ships in need, The Independent Barents Observer
United States: 'Uber for icebreakers' idea gains traction in U.S. Senate,