Christmas gifts showcasing Inuit crafts are more popular than ever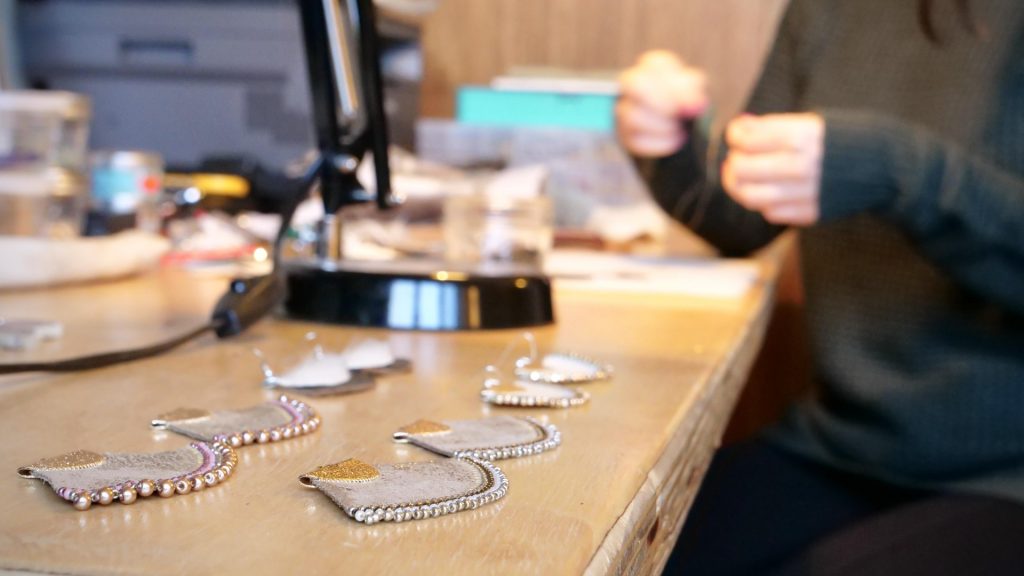 Inuit artists from Iqaluit have been working hard over the past few weeks to finalize their creations just in time for Christmas.
Nadine Chislett, originally from Pangnirtung, has been making jewelry for some years. But it takes more than thread and pearls to assemble her creations.
"My materials come from the land," she explains. In the workshop she has set up in her Iqaluit apartment, bits of caribou antlers and walrus tusks wait to be carved and polished before being transformed into earrings of various sizes.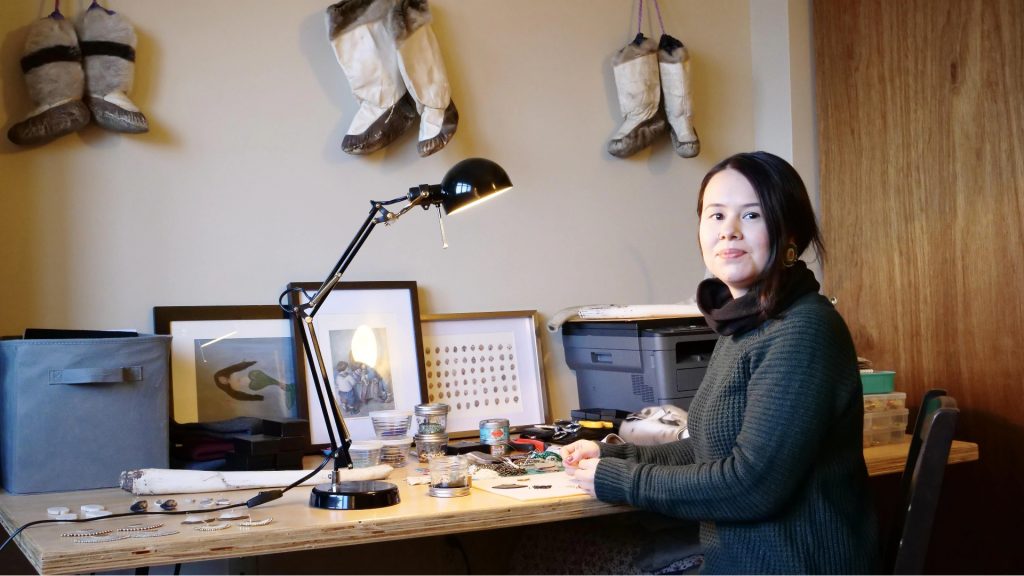 She explains that a four-month cultural training course in Sisimiut, Greenland, sparked her interest in craft. "It all started when I began making earrings for family members. Then I started selling them to friends on Facebook, and then through a page I created online."
Today, her passion allows her to slow down the pace and mentally escape: "I take my time. I make sure I'm in a positive mental space."
When she feels like it, she sometimes spends hours in her studio, without keeping track of time. "I sometimes work until two in the morning just because I'm in the thick of it," she says with a laugh.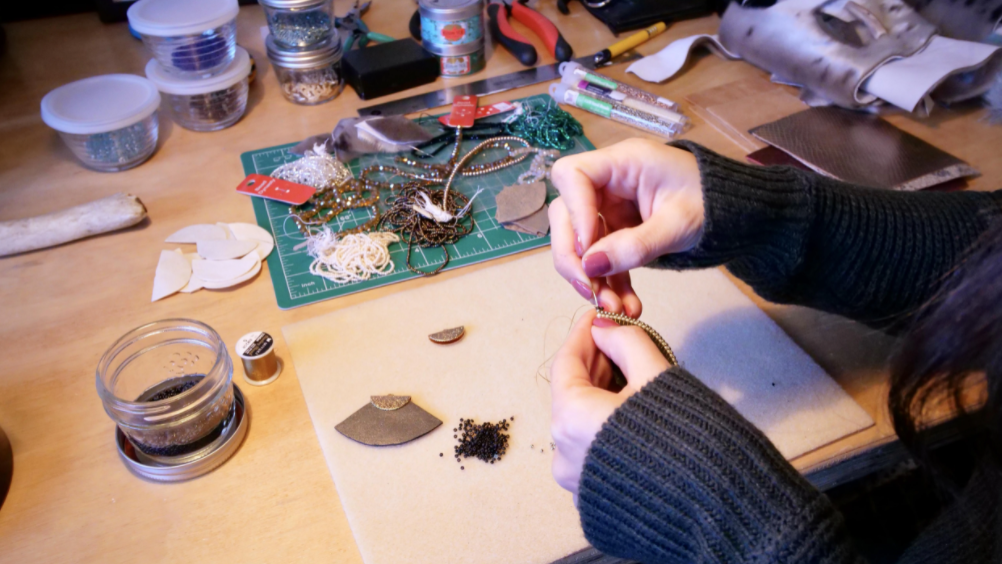 When I'm in that environment, I lose track of time. That's when I realize that I really enjoy it, because I have no clue how much time has passed. Nadine Chislett, artist
This passion, which she has to balance with her full-time job, is time-consuming. It takes between two and three hours to make a pair of sealskin earrings. That's why she chose to limit her selection of Christmas earrings to about 20 pairs this year.
She sold almost all of them at the Iqaluit Craft Fair, which was held on December 11 at Inuksuk High School.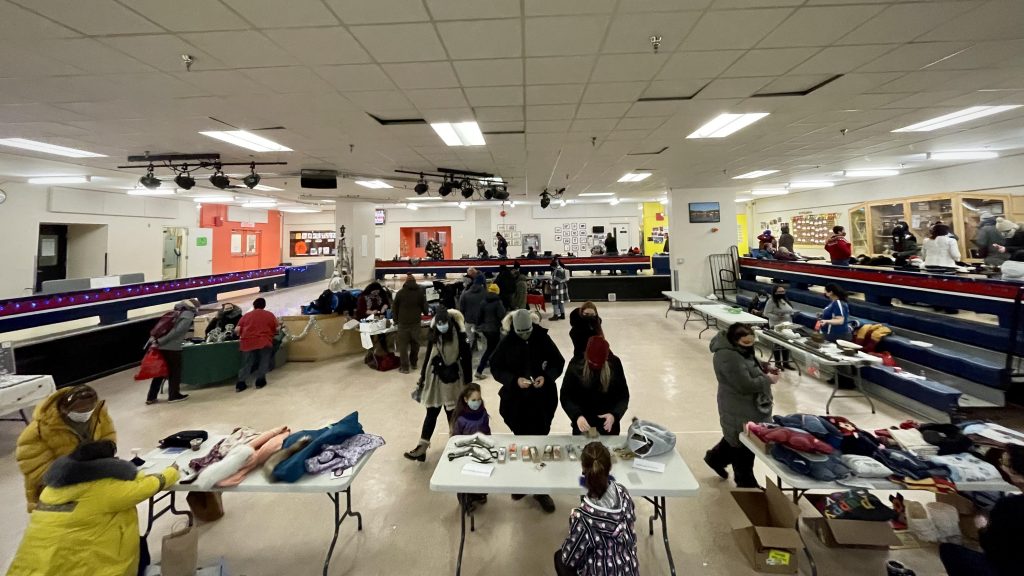 Geela Nakashuk, a seamstress from Iqaluit, was also at the event selling fur figurines in the shape of seals, ravens and "ookpiks", an Arctic owl.
"It makes me happy to know that people are buying them as gifts," she says. "They tell me they like the fact that it's handmade."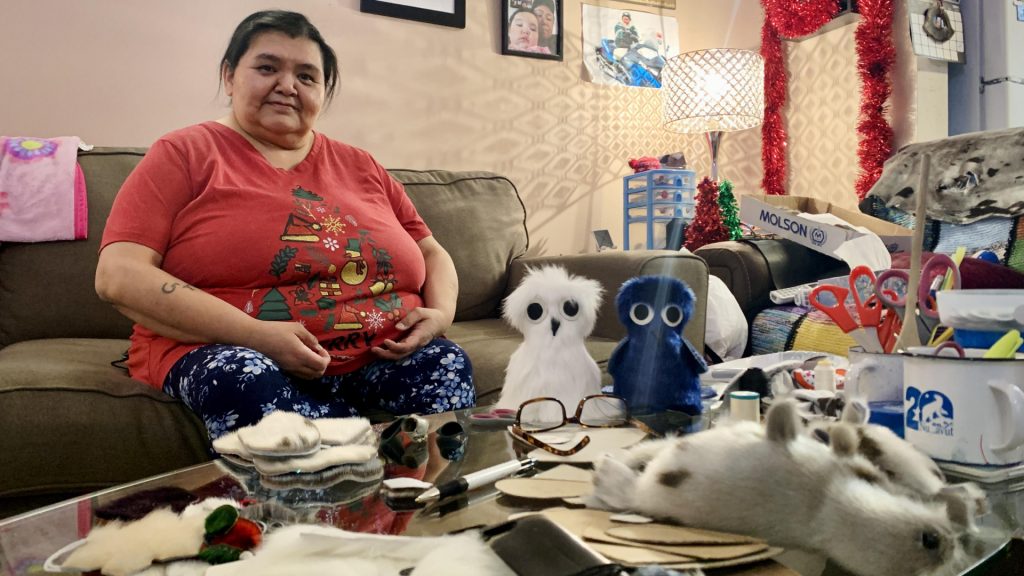 Geela Nakashuk admits that she was very busy during the holiday season. She says she was approached by customers from across the country. "I have received messages from people looking for gifts," she says. "I have a few contacts that I send orders to, mostly in Western Canada, like British Columbia."
Despite the strong demand, she prefers not to accept custom orders to give herself the freedom to craft at her own pace.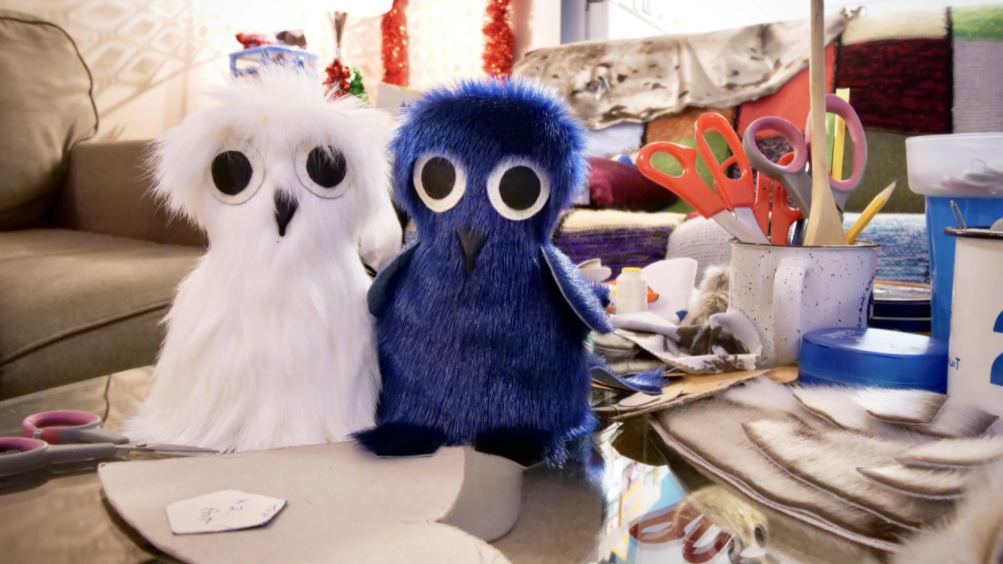 Translation by Mathiew Leiser
Related stories from around the North: 
Canada: Inuit artists in their own words, Eye on the Arctic
Greenland: Nunavut children's books translated for circulation in Greenland's schools, Eye on the Arctic
Finland: Budget cuts threaten international Sámi language cooperation, Yle News
Norway: Walt Disney Animation Studios to release Saami-language version of "Frozen 2", Eye on the Arctic
Sweden: Can cross-border cooperation decolonize Sami language education?, Eye on the Arctic 
United States: Inuit leaders applaud UN move to designate International Decade of Indigenous, Eye on the Arctic