2021 one of seven warmest years on record, says U.N. agency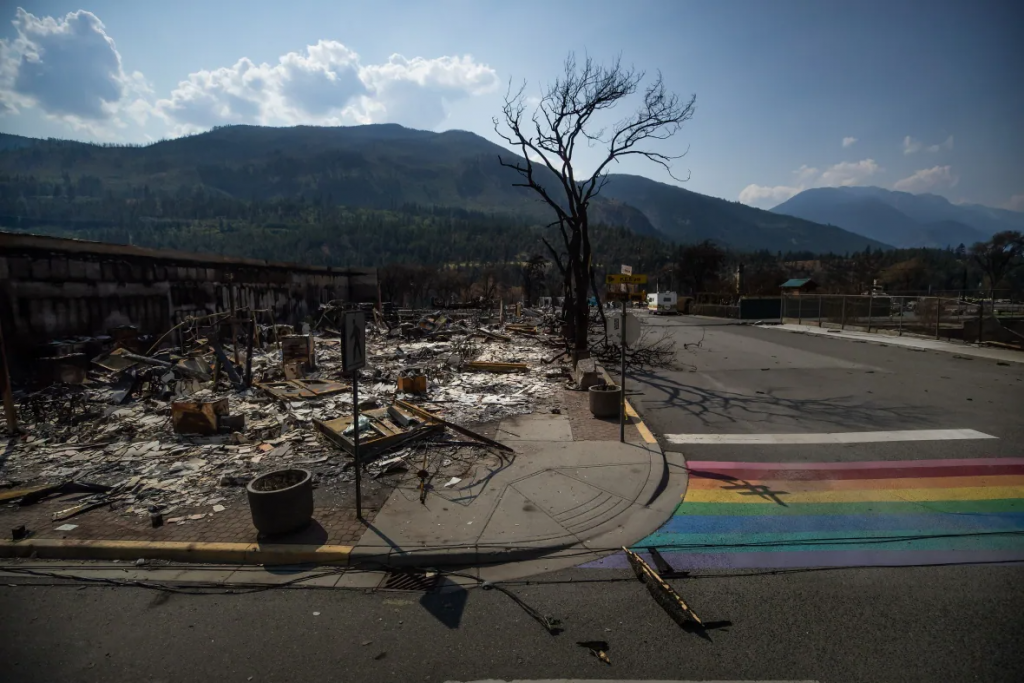 2021 was one of the seven warmest year's on record, and included a "record-shattering" temperature in Canada,  the World Meteorological Organization said in a report looking at consolidated data for the year. 
"The year 2021 will be remembered for a record-shattering temperature of nearly 50°C in Canada, comparable to the values reported in the hot Saharan Desert of Algeria, exceptional rainfall, and deadly flooding in Asia and Europe as well as drought in parts of Africa and South America," WMO Secretary-General Petteri Taalas said in a news release on Wednesday. 
The WMO uses several datasets from several bodies to make their calculations: the United States National Oceanic and Atmospheric Administration (NOAA), NASA's Goddard Institute for Space Studies (NASA GISS), the United Kingdom's Met Office Hadley Centre, the University of East Anglia's Climatic Research Unit (HadCRUT), and the Berkeley Earth group.
The data is gathered from monthly information coming from ships and buoys, part of a marine network set up around the world.
'Each decade warmer than the previous'
Looking at the data, the WMO found that the average global temperature in 2021 was 1.11 C above the pre-industrial era (1850-1900). That makes 2021 the seventh consecutive year the global temperature was over 1 C above pre-industrial levels.
"Since the 1980s, each decade has been warmer than the previous one," the WMO said.  "This is expected to continue."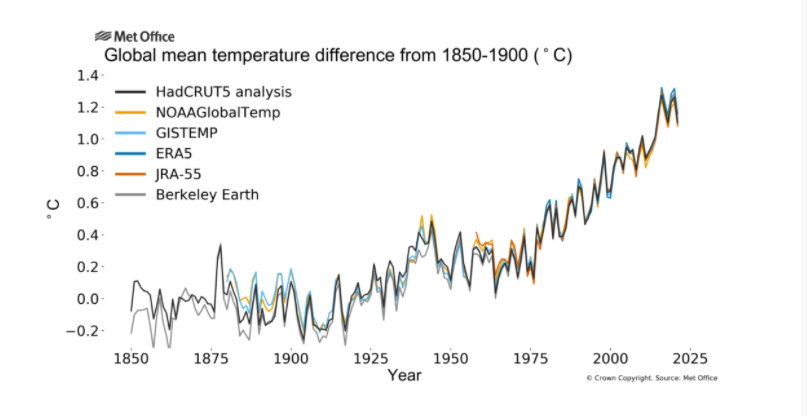 Reanalysis datasets from the European Centre for Medium Range Weather Forecasts and its Copernicus Climate Change Service, and the Japan Meteorological Agency (JMA) are also used. 
This data uses marine and meteorological data, along with satellite observations, allowing scientists to estimate temperatures even in remote locations where on the ground data is hard to come by, like in the polar regions.
Final report in April 
La Niña, a weather pattern that occurs every few years that cools the climate, occurred in 2020-2022, yet 2021 sill ended up one of the seven warmest years on record, something that should give the international community food for thought, Taalas said. 
"Back-to-back La Niña events mean that 2021 warming was relatively less pronounced compared to recent years," he said.
"Even so, 2021 was still warmer than previous years influenced by La Niña. The overall long-term warming as a result of greenhouse gas increases is now far larger than the year-to-year variability in global average temperatures caused by naturally occurring climate drivers."
The WMO's final report on the State of the Climate in 2021 which will be released in April 2022.
Write to Eilís Quinn at eilis.quinn@cbc.ca 
Related stories from around the North: 
Canada: 30–50% of critical northern infrastructure could be at high risk by 2050 due to warming, says study, Eye on the Arctic
Greenland: Oldest Arctic sea ice vanishes twice as fast as rest of region, study shows, Eye on the Arctic
Norway: Thawing permafrost melts ground under homes and around Global Seed Vault in Svalbard, The Independent Barents Observer
Russia: City in Arctic Russia cooling ground to preserve buildings on thawing permafrost, The Independent Barents Observer
United States: Bering Sea ice at lowest extent in at least 5,500 years, study says, Alaska Public Media