Inuit company wins 7-year maintenance contract for Canadian Arctic radars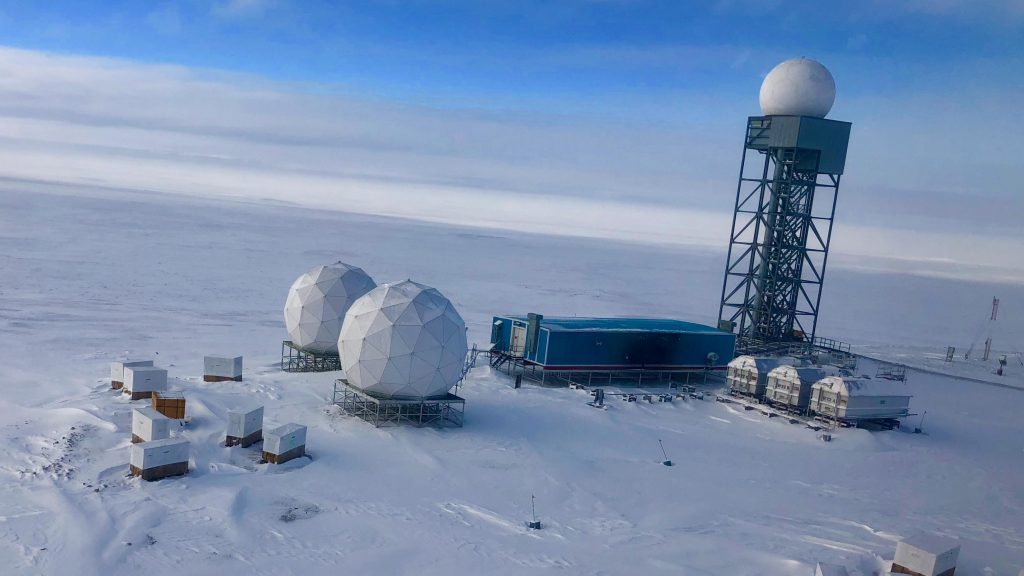 Nasittuq Corporation, an Inuit majority-owned corporation, has been awarded a Government of Canada contract to operate and maintain the North Warning System (NWS).
The NWS is a joint U.S.-Canadian air defence early warning radar system for North America, managed by the North American Aerospace Defence Command (NORAD).
Nasittuq will succeed Raytheon in a seven-year contract which will begin on April 1, 2022, and is valued at $592 million. The contract also includes four two-year options bringing the total potential value to $1.3 billion.
"We're thrilled to bring the North Warning System contract home," said Jody Langelier, Nasittuq's president in a press release. "The team is ready to deliver world-class technical and logistics services for this critical defence infrastructure."
It's not the first time Nasittuq operates the NWS. Between 2001 and 2014, Nasittuq successfully operated and maintained 47 remote NWS sites in the Canadian Arctic, in addition to three facilities in Ontario.
Under this contract, aside from maintenance services, the company will be responsible for ensuring that NWS radar data is always available to support the NORAD missile warning system and Canadian military operations in the High North.
Working together with Inuit communities
By choosing an Inuit majority-owned company, the government of Canada says it reflects its "commitment to renewing and strengthening its economic relationship with Inuit and ensuring that Inuit communities benefit from federal procurement in Inuit Nunangat".
This long-term contract for in-service support of the North Warning System will mean good jobs, capacity and skills development opportunities, and benefits for Inuit and northern communities across Canada's North and Arctic – a key objective of the Arctic and Northern Policy Framework.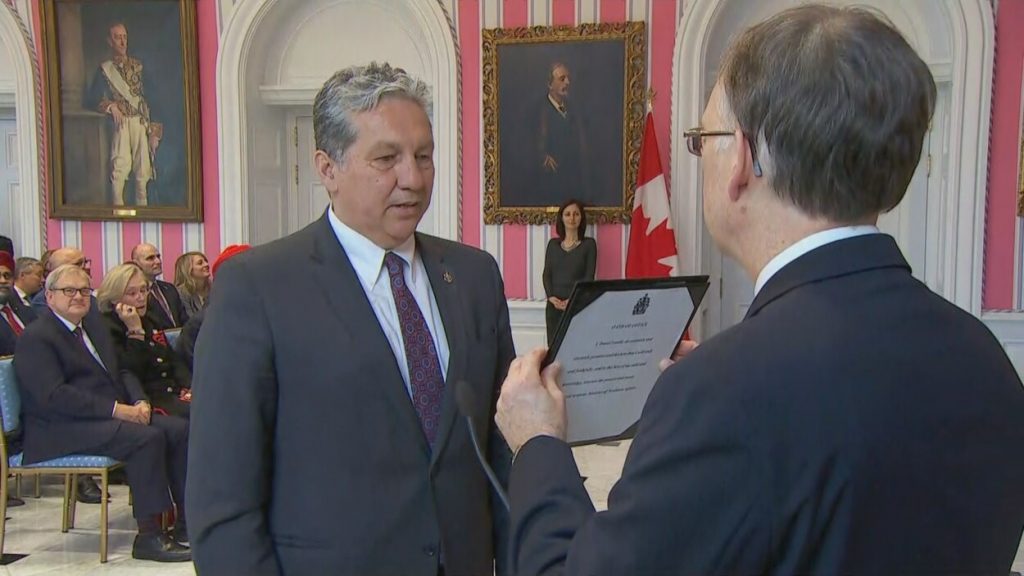 For its part, Pan Arctic Inuit Logistics (PAIL), which is the majority shareholder of Nasittuq, sees this contract as an "incredible opportunity for Inuit economic development in the North".
"As a majority Inuit-owned corporation, Nasittuq will deliver long-lasting benefits to our Inuit shareholder corporations and Inuit beneficiaries including earnings, employment, subcontracting opportunities, and training to Northerners", said PAIL's chairperson, Harry Flaherty in a press release.
Rethinking the North Warning System
Established in 1985, the NWS is a radar system consisting of a chain of remotely operated radar stations in the Arctic, which provides aerospace surveillance of Canada's and the United States' northern approaches.
In Canada, the NWS consists of 47 radar sites located along the Arctic Ocean, including 11 long-range radar sites, and 36 short-range radar sites. The Canadian facilities are remotely monitored and controlled from North Bay, Ont. on a 24-7 basis.
Map of North Warning System Stations (Source: Radio-Canada)
"As the effects of climate change make the Arctic more navigable for everyone, and as a strong partner in NORAD, we must maintain and improve our ability to monitor activities in Canada's North, which enable us to take action when needed", says the Canadian government in a press release.
The operation and maintenance of the NWS is a critical capability in light of the importance of situational awareness in the North.
A year ago, NORAD argued that faced with a variety of new and improved weapons – everything from hypersonic glide vehicles to next-generation cruise missiles – North America needed a defence surveillance system that knits together space, air and land-based surveillance in real time, as CBC reported.
Back in 2019, former U.S. NORAD commander, retired General Terrence O'Shaughnessy was already warning leaders and experts about the dangers facing North America.
"We haven't been at such great risk in decades. North America now faces a level of military threat comparable to the height of the Cold War", said now-retired General Terrence O'Shaughnessy during a speech in Ottawa reported by Radio-Canada.
Tom Lawson, who served as Canada's Chief of Defence Staff under former prime minister Stephen Harper, also said in an interview with Eye on the Arctic that the arrival of hypersonic missiles – such as the ones developed by Russia – removed the element of distance, therefore decision time, once provided by geography.
"Russia can employ these missiles from Arctic bases to rapidly target northern sites in North America, and there would be little time to react," said Lawson, who also served as the deputy commander of NORAD.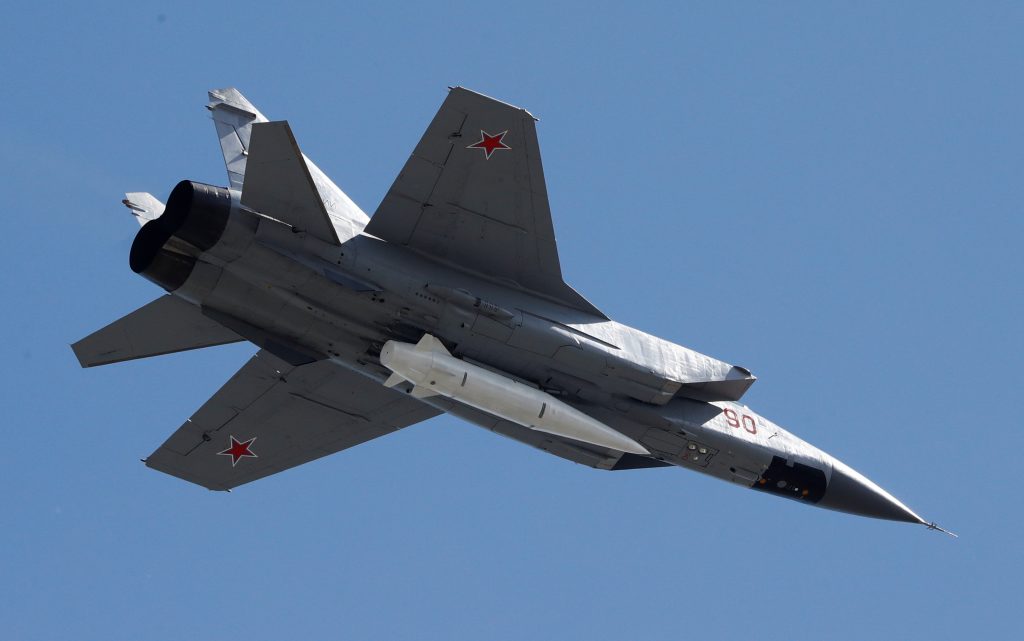 The Kremlin is currently developing its infrastructure in the Arctic in order to easily deploy the Russian Arctic Kinzhal (Dagger in Russian) hypersonic missiles that are capable of flying up to ten times faster than the speed of sound and changing trajectory in mid-flight to evade U.S. missile defence systems.
In August 2021, Canada and the U.S. pledged to replace the NWS with more advanced technology (such as next-generation over-the-horizon radar systems) using a system-of-systems approach.
Over-the-horizon radar (OTH) is a type of radar system with the ability to detect targets at very long ranges, typically hundreds to thousands of kilometres, beyond the radar horizon, which is the distance limit for ordinary radar.
Related stories from around the North: 
Arctic: Blog: Radar returns to the Arctic, thrusting communities into geopolitical crosshairs, Mia Bennett
Canada: New Canadian satellites to improve data collection across the North, CBC News
Norway: Radars on missile watch disturb TV signals in Norway's north-easternmost town, The Independent Barents Observer
Russia: New radars help Russia keep closer eye on the Arctic, The Independent Barents Observer
United States: Alaska's Cold War radars face new threat from climate change, Alaska Public Media