Finland's proximity to Russia affecting tourism, including to Lapland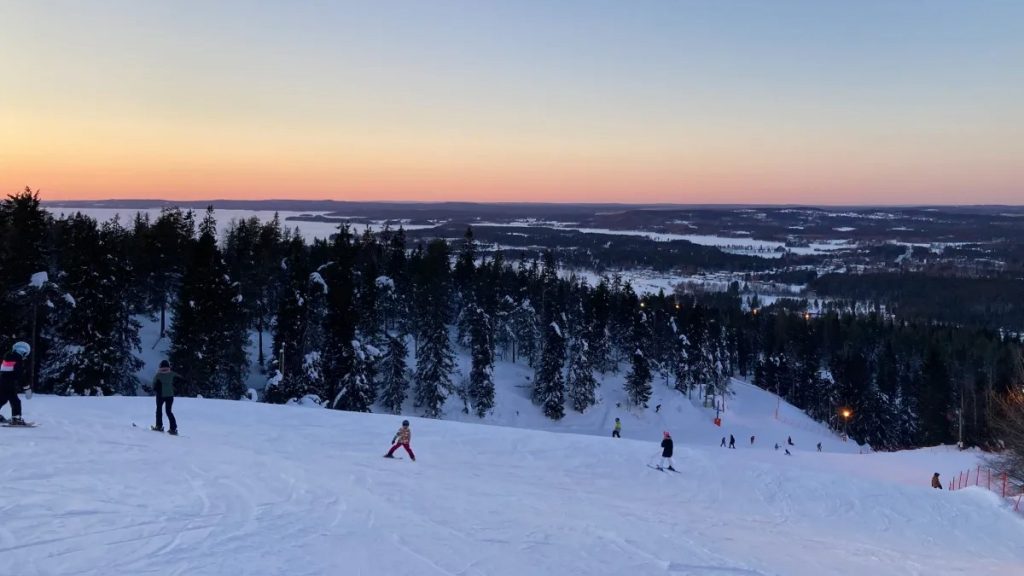 The war in Ukraine and Finland's geographical proximity to Russia affect the country's appeal as a travel destination, with some tourists already cancelling trips.
Finland's position as the neighbour of Russia affects how attractive the Nordic nation is viewed from abroad as a travel destination.
As the crisis in Ukraine continues, the effects on Finnish tourism could become severe, according to Business Finland's travel marketing arm Visit Finland.
After two years of dealing with Covid-19, business in Finland's tourism sector was beginning to improve, following a successful winter season in Lapland. For a brief period, the upcoming spring and summer travel seasons looked bright for the Finnish sector, according to Kristiina Hietasaari, the director of Visit Finland.
But since Russia invaded Ukraine, the industry is once again facing significant uncertainty. Visit Finland is currently receiving many inquiries about the situation from tour operators and there have been some cancellations.
"We've fielded inquiries about what the current situation is, whether you can come to Finland and what has been affected here. This is a serious crisis, and we fear that there will be effects," Hietasaari said.
Finnvera's Regional Director for Northern Finland Pasi Vartiainen has also received word of travel cancellations in several provinces of Northern Finland.
"I am worried about the upcoming seasons. I suspect that the desire to travel is declining throughout Europe, but Finland being on the Russian border also weighs heavily on these decisions," Vartiainen said.
Cancellations have been reported in both Lapland and Helsinki.
CEO of Sotkamo's Vuokatti Tourist Centre, Juha Kuosa, told Yle that the booking situation is currently good, and concerns about safety are not directly visible.
Vuokatti has had a successful start to the year and there have been a lot of foreign visitors. So far, trips to the region have not been cancelled due to the ongoing war.
However, the conflict has not yet had time to affect the current season because the winter holiday season is mostly dependent on domestic tourists. Vuokatti also tends to get a lot of visitors from Russia, Belarus and Ukraine.
"You can imagine that this will have an effect. Travel from that direction will completely dry up," Kuosa said, adding that tourism from Russia played a significant part before the crisis in Ukraine, but changes have been evident for a while.
"People are now focusing on core issues, securing their own family and their future. I hope the situation is over as soon as possible," Kuosa said.
International tourists also returned to Ruka in Kuusamo in large numbers, but there too Russia's invasion of Ukraine continues to be a cause for concern.
"Of course, we are primarily concerned with the current global political situation, but also our own industry. Such instability affects people's mood and readiness to travel abroad," said Mats Lindfors, CEO of Ruka-Kuusamo Tourism.
Lindfors has not received any information about cancellations affecting Ruka-Kuusamo, due to the crisis, but there have been some inquiries about safety. In spite of everything, he is hopeful about the future.
"There must be a strong belief that the world situation will stabilise and that caution about traveling to Finland will decrease. I would like to be positive and believe that the situation in Ukraine can be resolved peacefully," he said.
From a distance, the security situation in Finland looks different
Visit Finland has terminated its marketing activities in Russia. Hietasaari said however that tourists that can afford to choose their travel destination are more likely to choose more western destinations in Europe over Russia's neighbouring countries.
Visit Finland is aware of cancellations and travel hesitation from the United States, in particular. The situation was similar during the Russian invasion of Crimea.
The pandemic was tough and long-lasting and there were concerns about the survival of domestic travel companies even before the Ukrainian conflict. The longer the crisis, the deeper the industry will sink.
"It's really worrying," Hietasaari said.
There is no confirmation yet of what the effects will be on tourism, as the situation regarding flight reservations will be updated in the coming weeks.
From a distance, the safety situation in Finland may seem more uncertain than it is, and the current situation may have an adverse effect on people's desire to travel to Finland in the longer term.
Uncertainty about the future could also hamper investment in the travel sector. Vartiainen hopes that the current situation will at most just delay investments, as the attractiveness of Finnish tourism has proved strong during the past winter.