On eve of NATO membership, Finland, Sweden defence ministers talk Nordic cooperation on border to Russia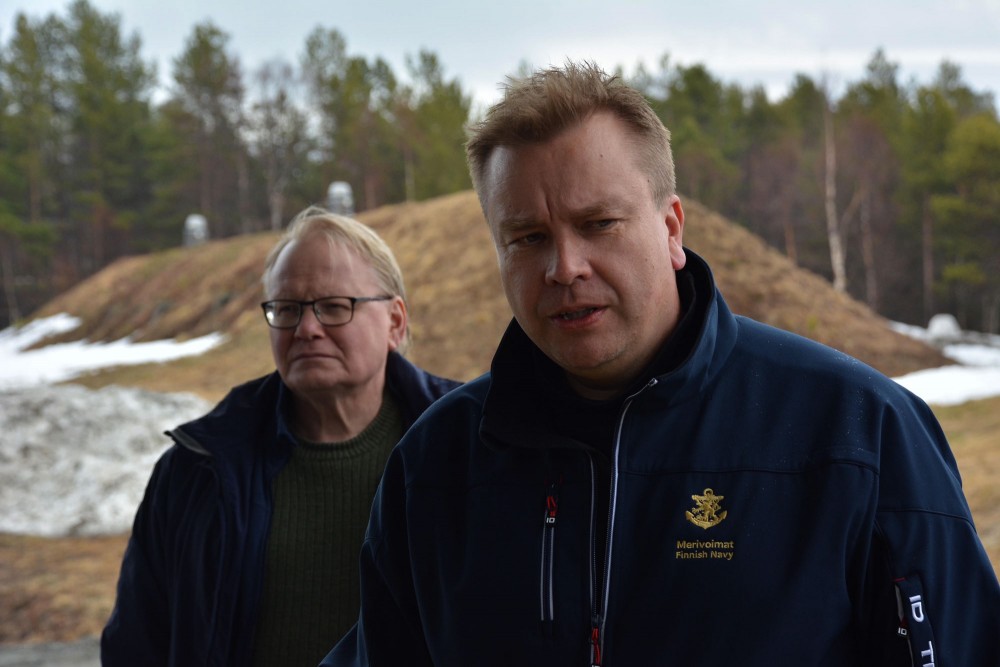 Few days ahead of decisions that could change the European security landscape, the Finnish and Swedish defense ministers meet with Nordic NATO colleagues at Svanvik, the Norwegian village located only few hundred meters from Russia.
The defense ministers from five Nordic countries went on a helicopter tour along Norway's Arctic border to Russia before they landed at the Svanvik border station, a base for the military units that guard the area.
The meeting is held under the auspices of Nordefco, the Nordic defence cooperation, and comes at a time of a historic watershed. Both Finland and Sweden are expected to announce decisions to joint the alliance in the course of the next few days.
In their meeting in the border area, the Finnish and Swedish ministers meet with colleagues from Norway, Denmark and Iceland, all of them NATO members.
"We are standing at a milestone in European history now when the Nordic defence ministers meet here in Sør-Varanger," Norwegian minister Bjørn Arild Gram said as the ministers arrived to site on Wednesday.
"We have a lot to talk about," he underlined.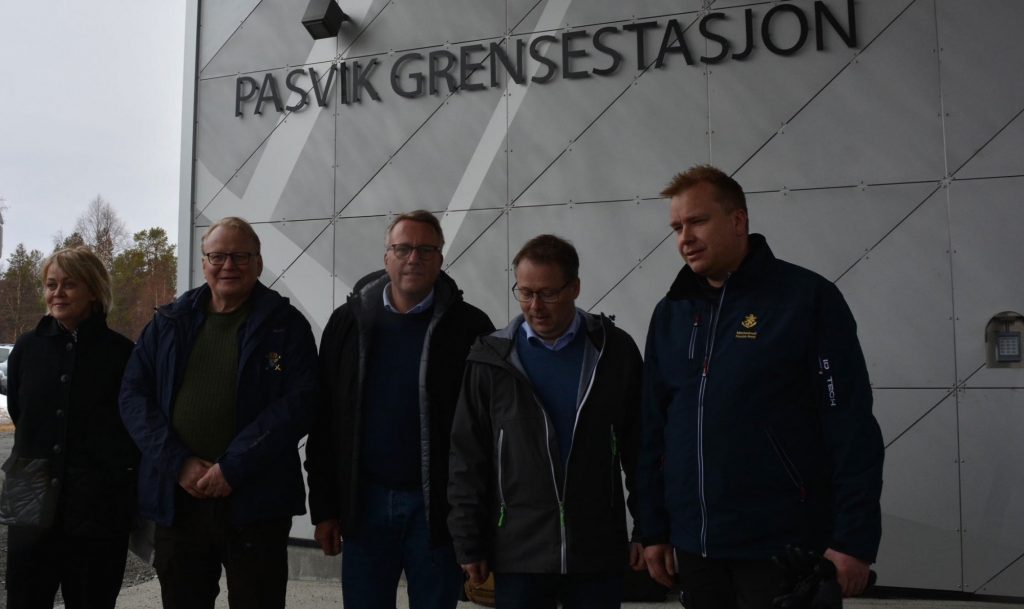 Nordefco has for more than a decade been a platform for enhanced Nordic defense cooperation. That cooperation could now face change as Finland and Sweden join NATO.
However, the ministers are convinced that a joint Nordic region in the alliance will only strengthen cooperation between the countries.
"If both Finland and Sweden join NATO it will probably open more possibilities for our Nordic defense cooperation," Finnish minister Antti Kaikkonen told the Barents Observer.
"In these times, the Nordic cooperation is more important than ever," he underlined, and added that Finland will "very soon" announce its conclusion on NATO membership.
Nordefco could positively compliment NATO action, the Nordic ministers argue.
"Nordefco has an important role and will continue to have an important role in the future," said Sweden's Peter Hultqvist.
The Swedish minister explains that Sweden has experienced serious attempts to influence its choice of security adherence. More could follow a decision to join the alliance.
"We have had violations of our air space, cyber attacks, disinformation campaigns," Hultquist said and added that his country could face more attacks. "They can also engage in undermining, sabotage and take other kinds of actions that are negative for our society," he explained.
Russia's war against Ukraine is quickly leading to the extension of NATO. The Kremlin now poses a serious threat to the whole European security architecture.
"We are now living in a kind of time that we thought was part of the past, but European history is repeating itself though the evil Russian attack on Ukraine," Peter Hultqvist said.
According to Finland's Kaikkonen, "the Russian attack on Ukraine has been a huge disappointment for us all, and it changes security situation in Europe."
"We are in a very serious situation, there is war in Europe and it is our neighbor that has attacked another neighbor," said Bjørn Arild Gram. "We can not get away from that fact," the Norwegian defense minister said.
Related stories from around the North:
Canada: Will Canada's federal budget deliver for NORAD?, Eye on the Arctic
Finland: Finnish nuclear power developers kick out Russian partners, The Independent Barents Observer
Greenland: Polar opposites? Greenland's new coalition government, Blog by Marc Lanteigne
Norway: Will the green transition be the new economic motor in the Arctic?, Eye on the Arctic
Russia: Russia proceeds with Arctic project as oil embargo looms, The Independent Barents Observer
Sweden: March to join NATO 'moving faster in Finland than it does in Sweden', says expert, Radio Sweden
United States: Senior Arctic officials working on plan forward amidst Arctic Council pause, Eye on the Arctic