Pope Francis to visit Arctic Canada in July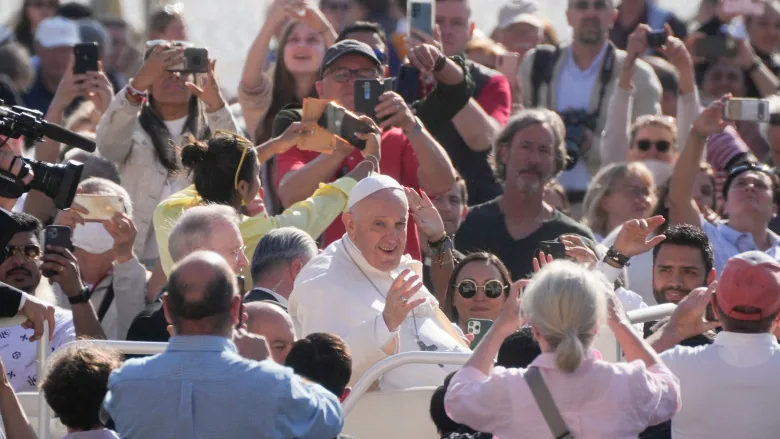 Pontiff to make 3 major stops in Edmonton, Quebec City and Iqaluit
The Vatican formally announced Friday a visit by Pope Francis to Canada from July 24 to 29.
The Pope will make three main stops, in Edmonton, Quebec City and Iqaluit, during the last week of July. CBC News previously reported the three cities were under strong consideration for the papal visit.
Archbishop Richard Smith, the co-ordinator of the papal visit to Canada, said the Pope's trip has been limited to only three "hubs" because of the Pope's mobility issues.
"What's really directing this is the Pope's limited ability to get around," Smith said from Edmonton on Friday.
"The Vatican was very, very clear: when he comes to a country, he can't get around by helicopter, he can't be in a car any more than an hour, he cannot be in a different place every night."
More locations near the sites and specific itinerary details will be released six to eight weeks prior to the papal visit, according to the Canadian Conference of Catholic Bishops (CCCB).
Planning is underway for the Pope to visit the Lac Ste. Anne Pilgrimage grounds, a designated national historic site located about 75 kilometres northwest of Edmonton, and possibly Ermineskin Cree Nation, about 100 kilometres south of Edmonton.
Smith said that offering to fund the travel costs of Indigenous people who want to see the Pope in person during his visit is "something to be determined," but that the church wants "to do what we can to support them being present with the Holy Father."
Apology expected in Canada
The pontiff initially announced his plan to visit Canada during a meeting on April 1 with First Nations, Inuit and Métis delegates, who travelled to the Vatican to meet him.
Pope Francis also offered an initial apology for the actions of individual Roman Catholic Church members in Canada's residential schools.
Smith said he expects Pope Francis to repeat the apology he gave when visited by Indigenous leaders in Rome.
"He understands, as we all do, the strong connection of Indigenous Peoples to their land. The land, for them, culturally, spiritually, historically, in terms of their customs — they are deeply, deeply connected to it," Smith said.
"We fully expect that the Pope will reiterate the apology that he did give in Rome."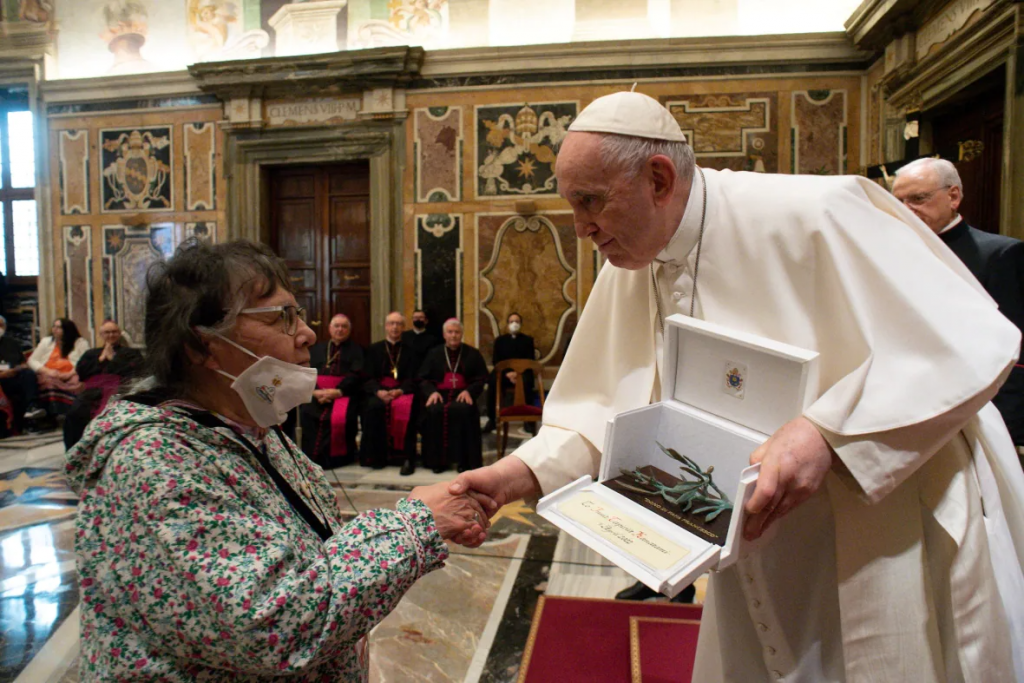 The delegates, who travelled to Rome, want the Pope to issue an apology in Canada for the role the Roman Catholic Church played in operating the majority of residential schools, which would fulfil Call to Action 58 from the Truth and Reconciliation Commission.
"You have brought here to Rome a living sense of your communities," the Pope told delegates on April 1. "I will be happy to benefit again from meeting you when I visit your native lands, where your families live."
In a statement, Prime Minister Justin Trudeau welcomed the papal visit, which is expected to include a formal apology in Canada for the church's role in operating residential schools.
"This would be an important — and necessary — step for the Roman Catholic Church to continue engaging in dialogue with First Nations, Inuit, and Métis in order to advance meaningful reconciliation for Indigenous Peoples in our country," Trudeau said.
In 2017, Trudeau travelled to the Vatican to appeal for an apology from Pope Francis. At the time, the CCCB said the Pope can't personally apologize for residential schools.
Lebanon trip postponed
Earlier this week, the Pope postponed his trip to Lebanon scheduled for next month because of health issues.
The 85-year-old has a chronic nerve condition called sciatica, which causes pain from his lower back down to his legs.
He walks with a pronounced limp and has difficulty using stairs, so accessibility is a key factor for any site he visits in Canada.
"Given the Holy Father's advanced age and the size of Canada, we know that the visit will take place in a targeted group of communities," a spokesperson for the CCCB previously told CBC.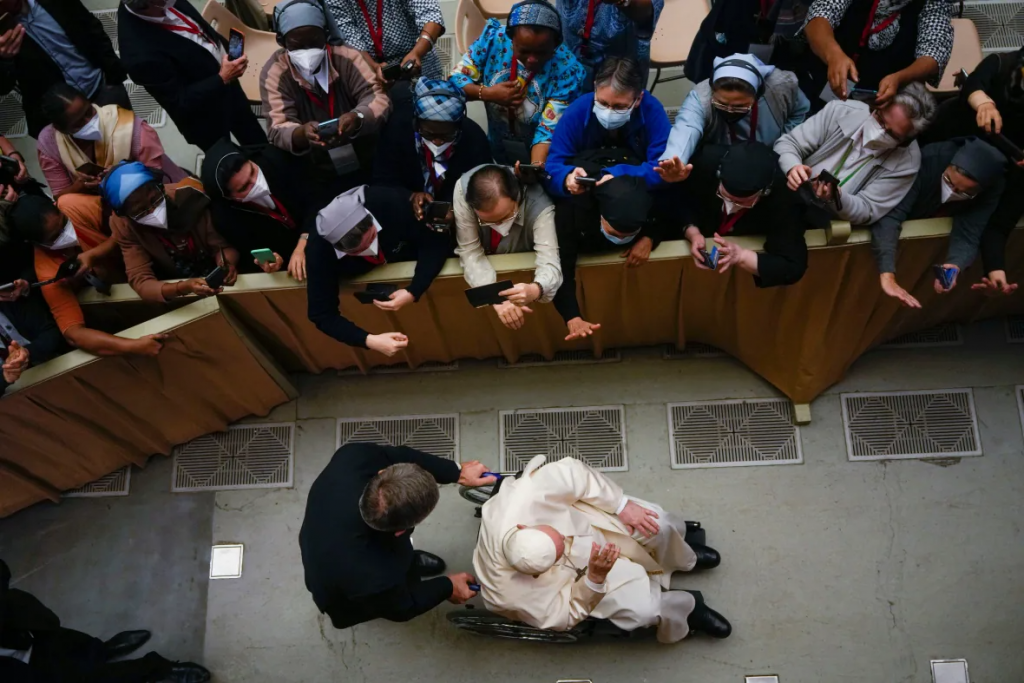 Before the Pope travels to Rome, he visits South Sudan with the Archbishop of Canterbury.
Justin Welby issued a residential school apology in Canada last month on behalf of the Church of England and worldwide Anglican Church.
"I will have an opportunity to discuss with him what I learned," Welby said.
Related stories from around the North: 
Canada: Pope Francis apologizes to Canadian Indigenous delegates for 'deplorable' abuses at residential schools, CBC News
Finland: Sami Parliament in Finland agrees more time needed for Truth and Reconciliation Commission preparation, Eye on the Arctic
Norway: Sami education conference looks at how to better serve Indigenous children, Eye on the Arctic
Sweden: Sami in Sweden start work on structure of Truth and Reconciliation Commission, Eye on the Arctic
United States: Alaska reckons with missing data on murdered Indigenous women, Alaska Public Media