Nunavik school board vows to fight new Quebec language law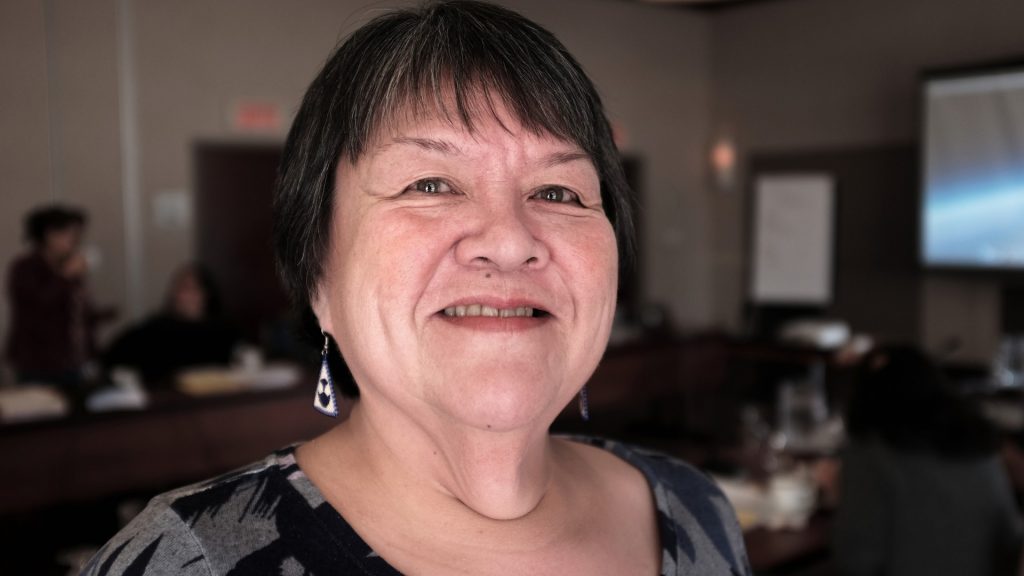 The day after the government of Quebec passed a law to boost use of the French language across the province, the school board in Nunavik, the Inuit region of northern Quebec, renewed calls for Inuit students enrolled at English junior colleges to be exempt, and that if not, court action may be the only option. 
"It's sad," said Kativik Ilisarniliriniq President Sarah Aloupa in a phone interview on Wednesday. "And I'm sorry, but I can't help but also feel angry. We made our concerns clear but it's like we don't exist to the government." 
The official language in Quebec is French, and leaders have long fought the dominance of English in North America to preserve the health of the language.
Bill 96 was proposed as a reform to the province's Charter of the French Language by the Coalition Avenir Québec government of Premier François Legault in order to impose stricter language requirements for French use in areas like education, health, justice and in businesses with over 25 employees.
The requirements concerning students at English-language junior colleges in the province are a particular concern to Inuit.
Changes include a cap on the number of students attending the English-language institutions, and a requirement that students complete at least three French-language courses, whether to learn French or in the student's core curriculum, and then complete a French-language exam in order to get their final diploma.
'Inuit are not endangering French'
Aloupa said the new law places an additional burden on students from Nunavik, who already face multiple systemic barriers to getting  post-secondary education, given that there's no institutions in Nunavik and they have to travel to the southern part of the province. 
"Ninety-eight per cent of our population speak Inuktitut and when they go down South are already studying thousands of kilometers from home in another culture and in their second language, English," she said.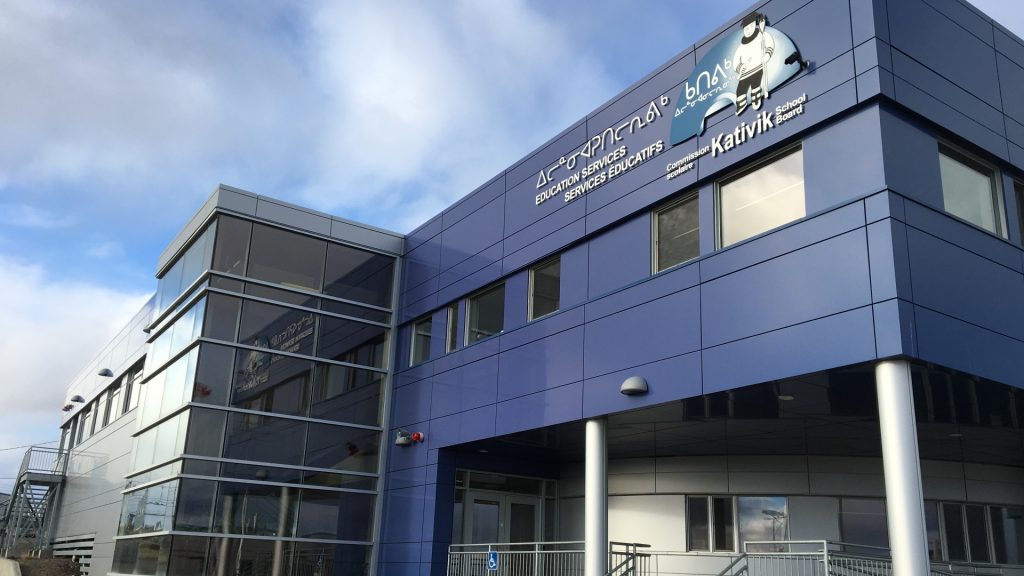 The average rate of graduation for high school students in Nunavik is 23 per cent. Only 3.5 per cent of the Inuit population has a college diploma, and only 1.2 per cent has a university certificate. Only 0.8 per cent have a bachelor's degree, and Aloupa said the law adopted on Tuesday will just add more barriers. 
"I understand that they want to preserve their language, but there are millions of French people in Quebec and less than 14,000 Inuit. We're not a threat to the French language in this province, it's French and English that are threats to Inuktitut, but we're not being heard."
Kativik Ilisarniliriniq wrote to Premier Legault on April 7 asking for an exemption from the new requirements for Inuit students and saying Bill 96 was missed opportunity to reinforce Indigenous languages in the province. 
"We believe that this contributes to perpetuating what we consider linguistic colonialism," Aloupa wrote.
As of Wednesday, Aloupa said Kativik Ilisarniliriniq had still not received a response. 
The office of Quebec's ministry of justice, whose minister, Simon Jolin-Barrette, is also the minister responsible for the French language, did not respond to a requests for comment for this story concerning the law's effects on Inuit students or whether it was planning to meet with the Nunavik school board to discuss their concerns.
Reconciliation? 
The 1975 James Bay and Northern Quebec land claims agreement outlines that Inuttitut (the Inuit-language dialect in Nunavik) is the language of instruction in Nunavik. French and English are taught as second languages.
But Aloupa says the government still lumps Inuit in with English people, and doesn't understand Inuit are fighting for their language and culture too. 
In an open letter sent to Premier François Legault on Friday, Kativik Ilisarniliriniq sought to drive the point home. 
"The debate surrounding Bill 96, as it is currently being publicized, misrepresents the demands of Indigenous communities," the letter said. "English is not a colonial language we wish to adopt. Indigenous languages are the languages we wish to speak, transmit, revitalize, nurture, and strengthen."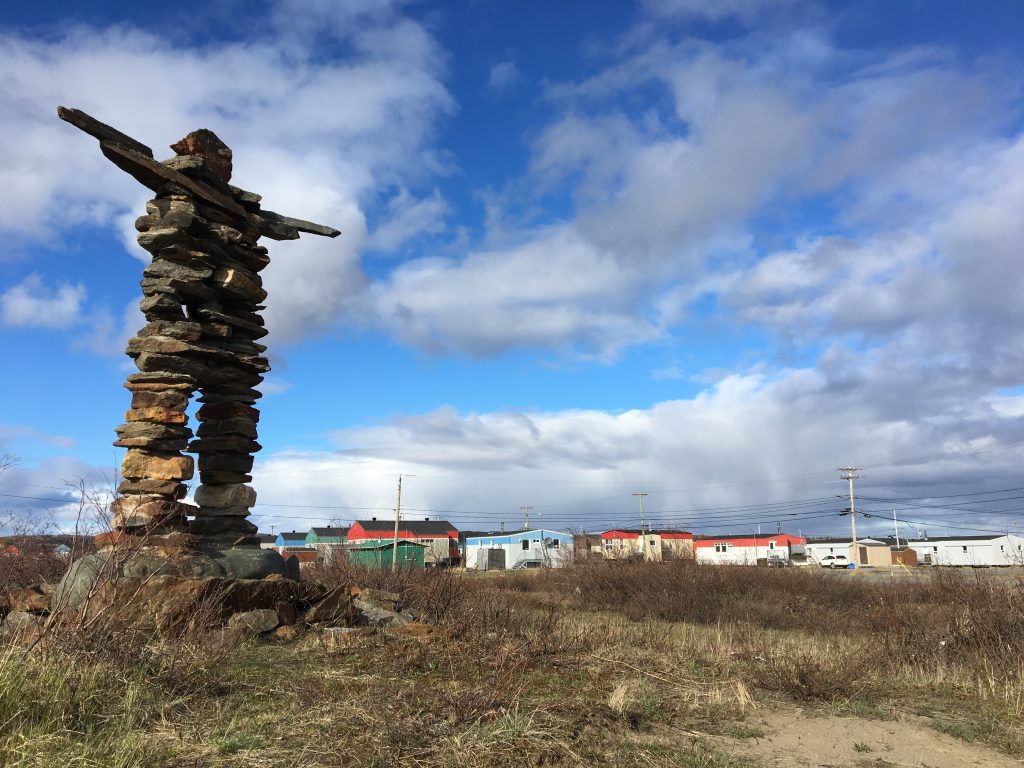 Nunavik's school board commissioners are meeting in two weeks where next steps will be discussed, including going to court, Aloupa said.
"I'm almost 60 and I remember having to got to school and learn English and French, and still now, in 2022 we are still having to fight for our language, nothing has changed," she said.
"We talk a lot about reconciliation in Canada and Quebec, but there's no actions behind it, it's just words." 
Write to Eilís Quinn at eilis.quinn(at)cbc.ca
Related stories from around the North:
Canada: Post-secondary education offered in Nunavik, Quebec would be a game changer, says school board, Eye on the Arctic
Norway: Sami education conference looks at how to better serve Indigenous children, Eye on the Arctic
Sweden: Can cross-border cooperation help decolonize Sami-language education, Eye on the Arctic