Lapland first place in Finland to receive new F-35 fighter jets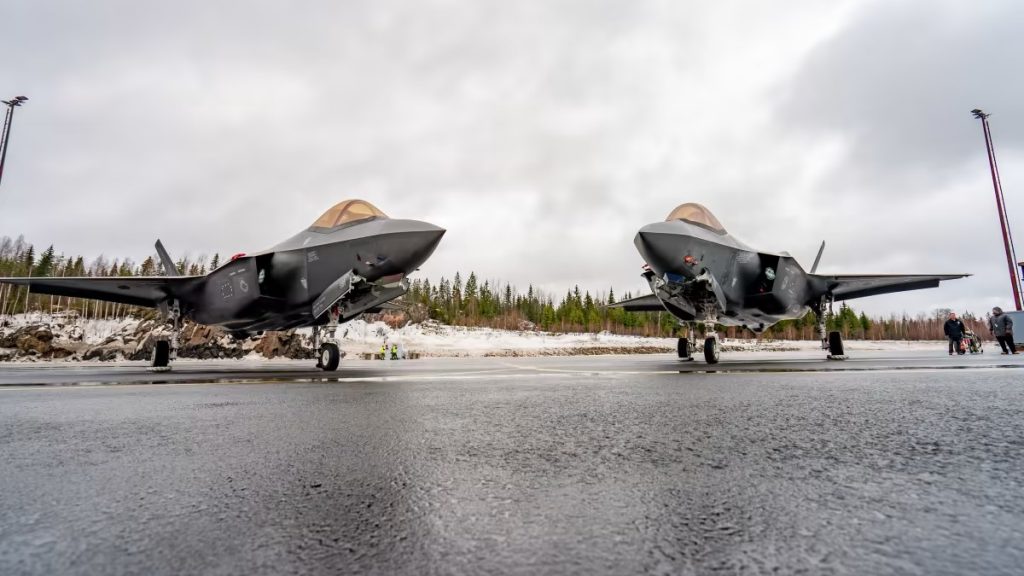 The F-35s will replace Finland's aging fleet of Hornet fighter jets.
Lapland will be the first region to receive "next-gen" F-35 fighter jets, according to the Finnish Air Forces.
This is partly due to the airbase's proximity to Norway, which also houses F-35 aircraft, according to Colonel Tuukka Karjalainen of the Lapland Air Command.
The jets are due to arrive up north by 2026, with Rovaniemi initially receiving two to six aircraft.
Finland's northernmost air force, based in Rovaniemi, stages training missions with the Swedish and Norwegian air forces nearly every week.
The Finnish Air Forces announced the purchase of 64 Lockheed Martin F-35A Lightning II multi-role fighters back in February in an 8.4 billion euro deal with manufacturer Lockheed Martin.
The multi-role fighters replace Finland's aging fleet of Hornet Fighter jets, which is planned to be phased out by 2030.
North purges Hornets first
The Lapland Air Command will be the first to oust its Hornet aircraft, as having two fighter plane models operational simultaneously is too tricky to manage, according to Colonel Karjalainen.
A number of mechanics, pilots, and ground crew will be sent to the United States to complete training on the F-35s during 2025, after which they will return to Rovaniemi and begin training local military personnel.