Japan government bank extends freeze of loan to Arctic LNG 2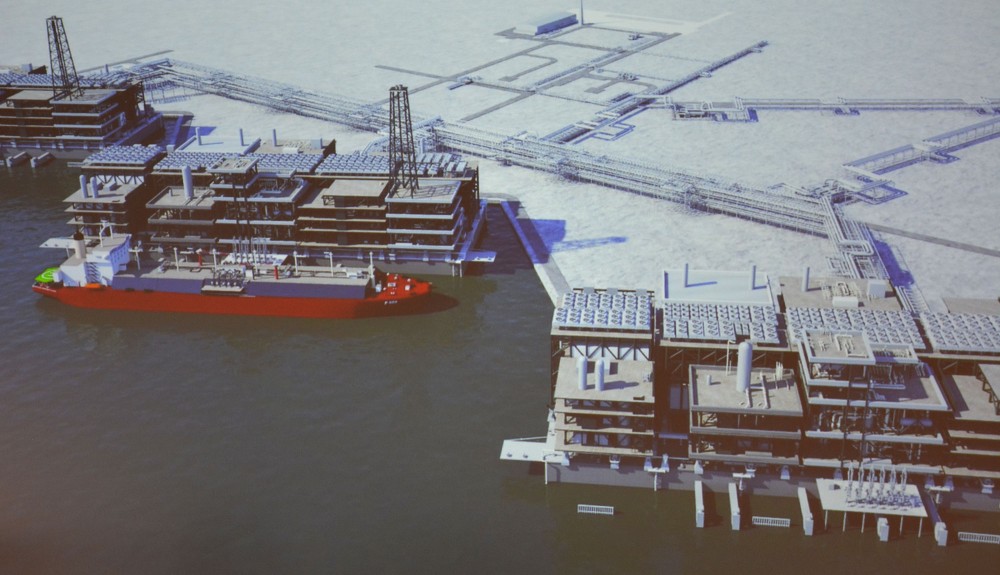 The loan agreement signed last November between the Russian natural gas project and the Japan Bank for International Cooperation (JBIC) is suspended the government-owned bank this week announced, reports the Wall Street Journal.
Supposed to finance up to €1,71 billion of the nearly €20 billion needed for construction, the lack of Japanese share puts the entire project deeper into jeopardy.
Arctic LNG 2 is the second large-scale project aimed to supply Europe and Asia with liquid natural gas transported from Siberia by tankers via the Northern Sea Route. After Russia launched the bloody war on Ukraine on February 24, Europe is no longer a market willing to buy new Russian gas.
In March, the Japanese bank temporarily suspended loans to the Arctic LNG 2. The now extended freeze is bad news for Novatek that until recently had thousands of workers engaged in construction of the production facilities at Kola Yard in Belokamenka north of Murmansk. From the yard, the production facilities would be towed to Gydan Peninsula.
Mass departure of workers
The Barents Observer in May reported about the mass departure of workers from Belokamenka, a yard that until recently had about 20,000 fly-in workers, many from other regions and countries in Central Asia.
European engineers have also left the construction site, and so has the "Princess Anastasia" – the cruise ferry used as a floating hotel at Belokamenka.
Last year, Novatek CEO Leonid Mikhelson said bad Russian technology was to blame for the delay of production start at Train 4 of Yamal LNG in Sabetta.
He elaborated: "Both the turbo-expanders and the compressors are completely new. It must be admitted that our manufacturers and factories still have to learn how to make good products. We have claims against almost all suppliers of equipment for the fourth line," Leonid Mikhelson said.
Arctic LNG 2, located across the Ob Bay from Yamal LNG, was originally due to start in 2023. But time schedules are now in flux as foreign companies with technologies and know-how are leaving Russia en masse.
Related stories from around the North:
Alaska: Alaska's largest oil producer asks judge to block release of drilling info from NPR-A, Alaska Public Media
Canada: N.W.T. gov't agreed to sell its tungsten mining project — and could make $15M from it, CBC News
Norway: Second Barents Sea oil discovery this spring, The Independent Barents Observer
Russia: Russia proceeds with Arctic project as oil embargo looms, The Independent Barents Observer
United States: Biden closes half of NPR-A acreage in Arctic Alaska to oil drilling, Alaska Public Media.