Murmansk offers 100,000 rubles cash in recruitment campaign for Ukraine war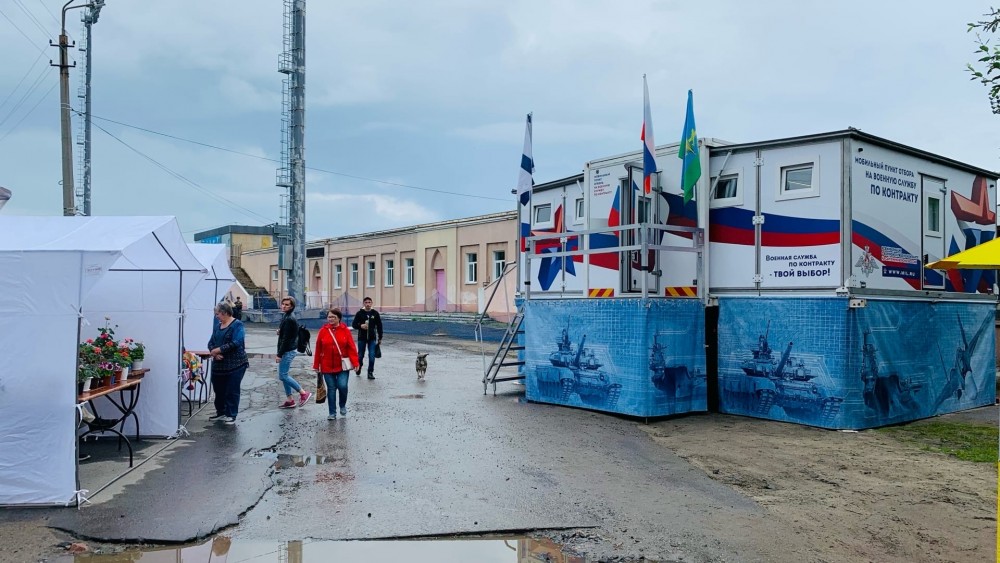 Governor Andrei Chibis takes a more active role in the Ukraine war and promises payment by signing to "Arctic patriots."
"I fully support the initiative of our combat veterans to create a regional unit from Murmansk to participate in the Special Military Operation," Chibis wrote on his VKontakte social media site after meeting a group of veterans in the governor's office this week.
"We introduce a one-time payment of 100,000 rubles [$2,200] to those who sign a contract to participate in the special operation," Chibis added.
The sum equals the price of an iPhone 13, currently at sale from 94,990 rubles at the Murmansk online shop iPort.
Seeking to replace its big losses in the Ukraine war, mobile military recruitment offices are unfolding across Russia, so also on the Kola Peninsula.
"Anyone can apply for military service under a contract!," the recruitment service writes on its social media channel promoting the mobile office in Monchegorsk, an industrial city a few hours' drive south of Murmansk.
"Are you ready to serve your country? – Ready for special tasks?" reads the promotion text and informs that the offer applies to people up to 50 years of age.
The office doesn't mention the war in Ukraine, but says vacancies are available in the air force, navy and coast units of the Northern Fleet, as well as in the military units of the 12th Main Directorate of the Ministry of Defense.
The Directorate is responsible for the country's nuclear arsenal and has several storage sites on the Kola Peninsula, as previously reported by the Barents Observer.
Similar mobile recruitment offices are set up in several cities in the Murmansk region. Some of them are featuring small models of arms, and like in Mochegorsk; automatic rifles.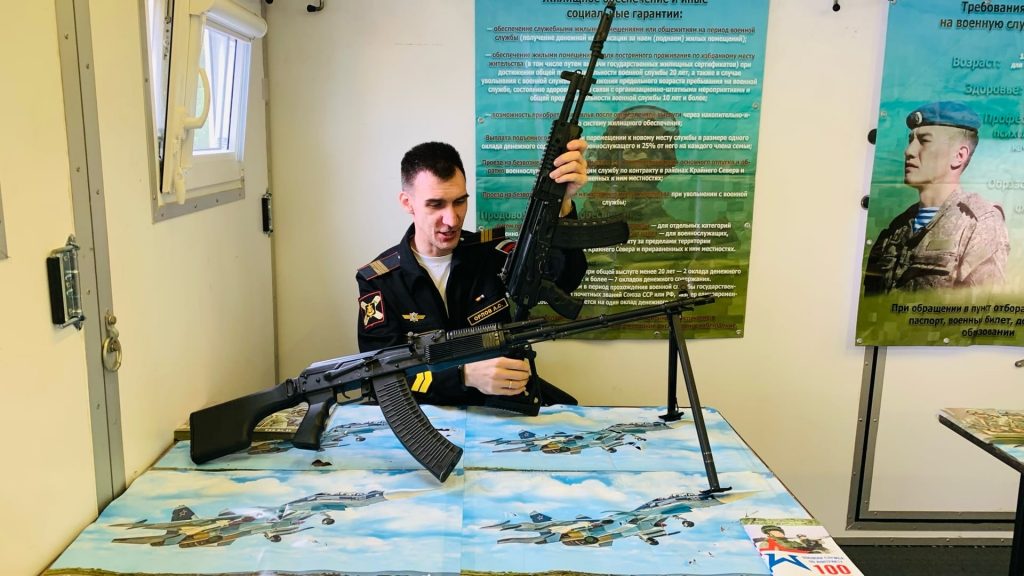 The people who sign up for contracts are offered a minimum wage of 45,000 rubles and will have to serve for 3-5 year periods.
Governor Chibis has since the start of Russia's massive invasion on February 24 publicly shown big support for the war, walking around wearing a black hoodie marked with "Z", the symbol of aggression against Ukraine.
"We are proud of the patriots of the Arctic who do not abandon their own people," Chibis wrote and added: "… we will continue to support them in every way."
The governor didn't mention that for many of the youngsters now recruited, the Ukraine bonus is a one-way ticket to war.