Arctic Circle Prize awarded to MOSAiC research project and AWI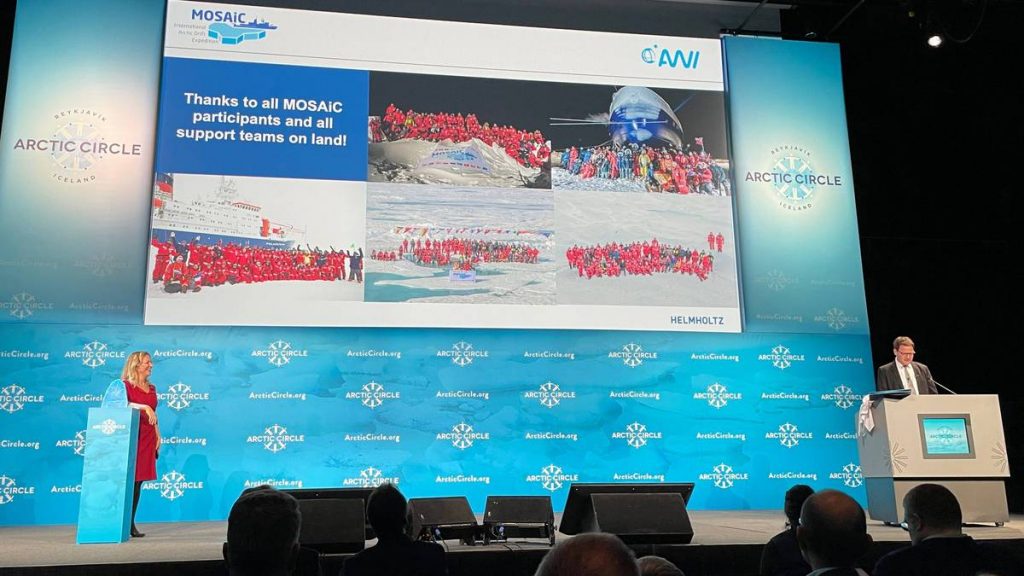 This year's Arctic Circle Prize went to the Alfred Wegener Institute, Helmholtz Centre for Polar and Marine Research (AWI) and  the MOSAiC research expedition, the AWI-led international science expedition.
"We accept this award on behalf of many hundreds of MOSAiC expedition participants from all over the world," Markus Rex, head of MOSAiC, said in a statement upon receiving the award.
"Together we have pushed the boundaries of polar research with this gigantic project. We now have a better understanding of the Arctic and its role in global climate change than ever before."
The Multidisciplinary drifting Observatory for the Study of Arctic Climate (MOSAiC) expedition was launched in September 2019. It started in the Siberian region of Russia to study climate systems in the Central Arctic by allowing the Polarstern icebreaker to become locked in the ice and carried across the Arctic by the floe over the following year. 
International experts, including from Canada
International teams of experts rotated on an off the vessel throughout the research period which ended in 2020.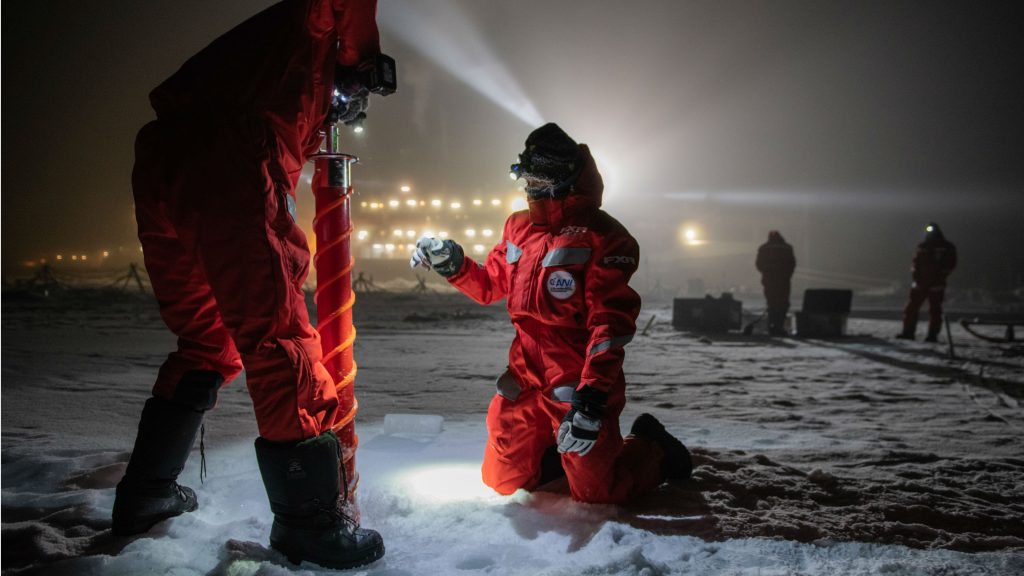 More than 300 experts from 16 different countries, including Canada, worked on the Polarstern at some point during the expedition. 
"The prize to the AWI is at the same time an award for international polar research," AWI Director Antje Boetius said.
"Our role is to show how interconnected we are with the Arctic region in our human history and our future, and how much there is to gain on the way to sustainable management of our planet Earth."
Project took Arctic research "to a new level"
The award was given on October 15 in Reykjavik during the Arctic Circle Assembly.
"Scientists are doing very important work by quantifying the consequences of warming and deriving predictions about future developments," Ólafur Ragnar Grímsson, chair of the Arctic Circle Assembly, said.
"But this year's award winners go far beyond that: the Alfred Wegener Institute in Germany is a pioneer in international Arctic research. With the MOSAiC expedition, it has coordinated and led an unprecedented project that takes Arctic research to a new level."
Previous winners of the Arctic Circle Prize include Ban Ki-moon, then Secretary General of the United Nations, and John Kerry, the former US Secretary of State and US Chair of the Arctic Council.
The Arctic Circle Assembly is one of the biggest northern-themed conferences in the world.
This year's event ran October 13-16 at Harpa, the Reykjavik Concert Hall and Conference Centre.
Write to Eilís Quinn at eilis.quinn(at)cbc.ca
Related stories from around the North: 
Canada: Ottawa must raise funding for climate science or risk falling behind, scientists say, CBC News
Finland: Can climate adaptation be culturally sustainable in the Arctic?, Eye on the Arctic
Greenland: Forum to highlight Greenland's growing importance on world stage—Grimsson, Eye on the Arctic
Iceland: Arctic Science Ministerial report stresses importance of int'l cooperation & community observations on climate, Eye on the Arctic
Norway: Extreme rain over Svalbard is caused by less sea-ice, The Independent Barents Observer
Russia: Russia's Severny Polyus vessel on its way to the Arctic this month, The Independent Barents Observer
Sweden: Kebnekaise's southern peak has not shrunk any further this year, Radio Sweden
United States: Sea levels could rise by up to 2 metres by 2100, new study finds, CBC News