New podcast series spotlighting Inuit artists to launch in January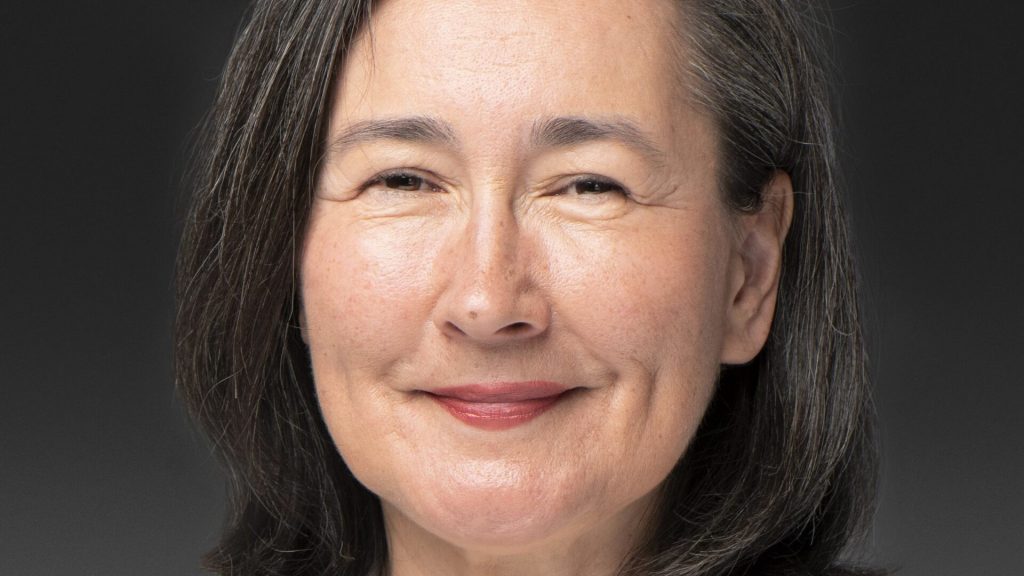 A new podcast series will hit the internet in January to highlight Inuit artists across Canada, no matter what medium they're creating in.
The Inuit Artist of the Month Series will be launched by Inuit Circumpolar Council (ICC)-Canada as part of their Unikkaat / Circumpolar Waves podcast.
Lisa Koperqualuk, the president of ICC-Canada, says the series is looking to showcase the full range of artistic expression being practiced by Inuit across Canada, from traditional food production and drawing, to performance art and beading, and everything in between. 
"Art can be about so many things: humour, cultural resistance, sadness, happiness," Lisa Koperqualuk, the president of ICC-Canada, said in a phone interview.
"It can allow us to express things that we're not easily able to talk about. It's also a pleasurable way of showcasing all the things that we as Inuit share. That's why the mediums we're looking for artists in are so varied. We don't want to limit ourselves."
ICC-Canada has launched a call for artists to apply to be featured on the show and talk about their work, life and artistic journey, as well as receive a $5,000 bursary.
Applicants are eligible to apply whether they live in the North or South of the country as long as they are registered with an Inuit Land Claims Organization in Canada and haven't received any art grants, bursaries or scholarships for their art within the last 12 months.
The podcast interviews will take place in either Inuktitut or English, whichever the artist perfers.
Submissions from urban Inuit also encouraged
Koperqualuk said making the call open to urban Inuit and those living outside Inuit Nunangat (the traditional Inuit homeland in the North of Canada) was also an important part of the project.
"We wanted to be as inclusive as possible," she said. "There's a large urban Inuit population in many cities across Canada. For those who've grown up there, they might feel disconnected from Inuit Nunangat and not speak their own language. But art can be a way to express their Inuit-ness, it's a way of expressing oneness with one's own culture."
"Inuit living in urban areas are part of the Inuit community," Koperqualuk said. "They hold Inuit identity and they live common experiences, so I think they also have their own specific art which would be nice to showcase on the podcast as well."
Once all the applications are in, an all-Inuit curatorial team, still to be established, will choose the artists to be featured.
Submissions are encouraged from artists working in any medium: visual art, music, dance, photography, amautik design, carving, jewellery making, throat singing, clothing design, traditional food production or recipes, basket weaving, Inuit athletics, performance, video art or any combination of the above.
The host or hosts of the artist series are yet to be announced.
The Unikkaat / Circumpolar Waves podcast usually puts out one episode a month. The Inuit Artist of the Month Series is planned as an extra, separate episode that would come out each month, in addition to the regular programming.
The application deadline for artists is December 16.
The application can be found on the ICC website.
Write to Eilís Quinn at eilis.quinn(at)cbc.ca
Related stories from around the North: 
Canada: Northerners among fashion designers to get spotlight in upcoming WAG show, Eye on the Arctic
Russia: German project to house everything published in Siberian and Arctic languages to seek new funding, Eye on the Arctic
Sweden: Award-winning novel set in Sapmi to get Netflix treatment, Eye on the Arctic
United States: American cartoonist says his new book on Canadian Indigenous history helped decolonize part of himself, CBC News