Company shutters camp at Nunavut mine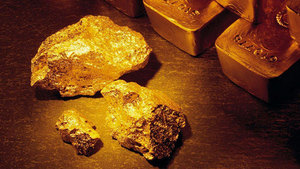 Elgin Mining has shut down its camp at Nunavut's Lupin gold mine site in Canada's eastern Arctic blaming falling gold prices.
The Vancouver-based company was hoping to reopen the former mine near the border with the Northwest Territories.
It had budgeted more than $9 million for work at the site this summer but the company has now cut those costs by $5.3 million.
The plan now is to do the minimum to keep its permits in good standing.
In a news release, the company stated work could resume at the site if the markets change.
Related Links: