A plan to plug gaps in the continent's Arctic defence shield faces roadblocks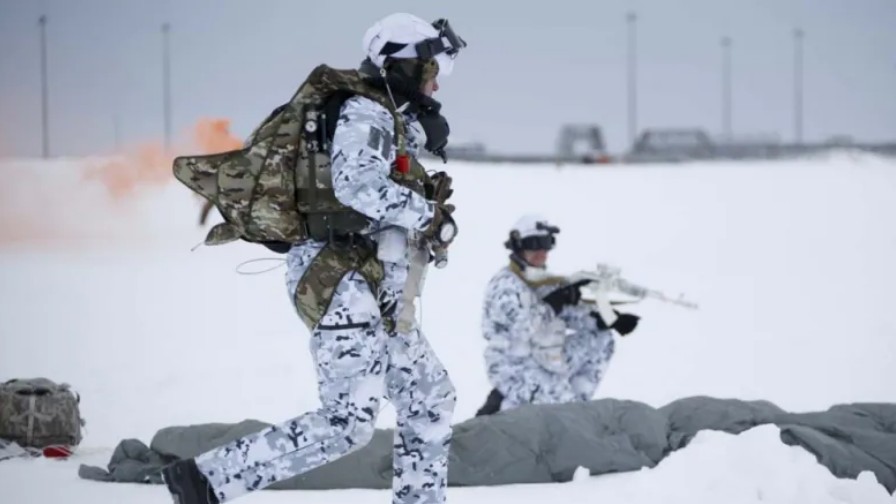 [Analysis] Despite the ballyhoo that surrounded last year's announcement, it's becoming clear that the modernization of North American air defence systems — a plan to spend $4.9 billion over six years — has a long way to go and a number of key technical obstacles to overcome.
The Trudeau government announced the long-anticipated NORAD modernization plan back in June during the run-up to the NATO leaders summit — a tense gathering where alliance members, sobered by the war in Ukraine, were expected to show how serious they are about defence spending.
And the planned air defence upgrade was a key talking point for Prime Minister Justin Trudeau, Defence Minister Anita Anand and Foreign Affairs Minister Mélanie Joly at the NATO summit in Madrid.
In the months since, however, some of the challenges facing that multi-billion-dollar defence makeover have become glaringly obvious — especially in Canada.
The goal of the modernization programme is to create a layered defence over the Far North that will guard against strategic bombers (the kind NORAD was created to counter more than seven decades ago) but also ballistic, cruise and hypersonic missiles — the kind of weapons we've seen pummeling Ukraine.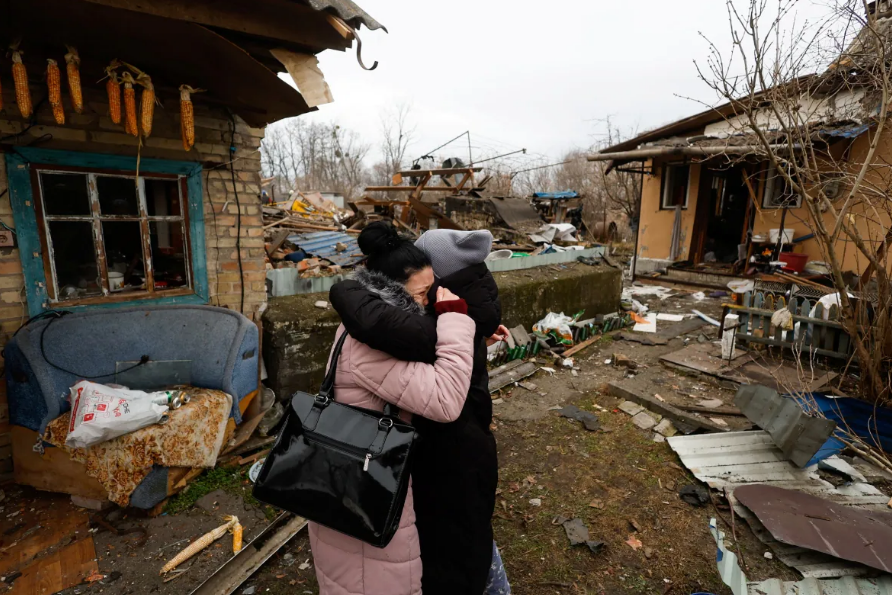 According to the plan, Canada and the U.S. want to improve satellite coverage, introduce modern over-the-horizon radar and deploy undersea sensors and surveillance in the Arctic — especially at the so-called "choke points," the ocean entrances to the archipelago Canada claims as its sovereign territory.
The good news, according to the Canadian Armed Forces' operational commander, is that the military has a pretty good handle on surveillance in the Far North at the moment, given the modest level of shipping traffic.
"Do I have decent domain awareness right now? Yes, I do," said Vice-Admiral Bob Auchterlonie, in charge of Canadian Joint Operations Command. "For example, in the maritime domain there's only about 150 ships that actually transit the North every year. We know every one of them, we track them very well."
Look out below
The challenge — or threat — lies under the ocean surface, particularly under the ice where submarines with ballistic or cruise missiles could lurk.
In a year-end interview with CBC News, Auchterlonie said Canada and its allies are always sharing naval intelligence on the whereabouts of adversaries and their major warships, including submarines.
And a host of new technology — some of it still under development — is expected to join NORAD's underwater network soon, he said.
"I would say that technology has really moved forward in the last number of years. And we're working with our allies, as well as their own defence scientists, to come up with those capabilities to detect adversaries in our waters … both on the surface and subsurface," Auchterlonie said.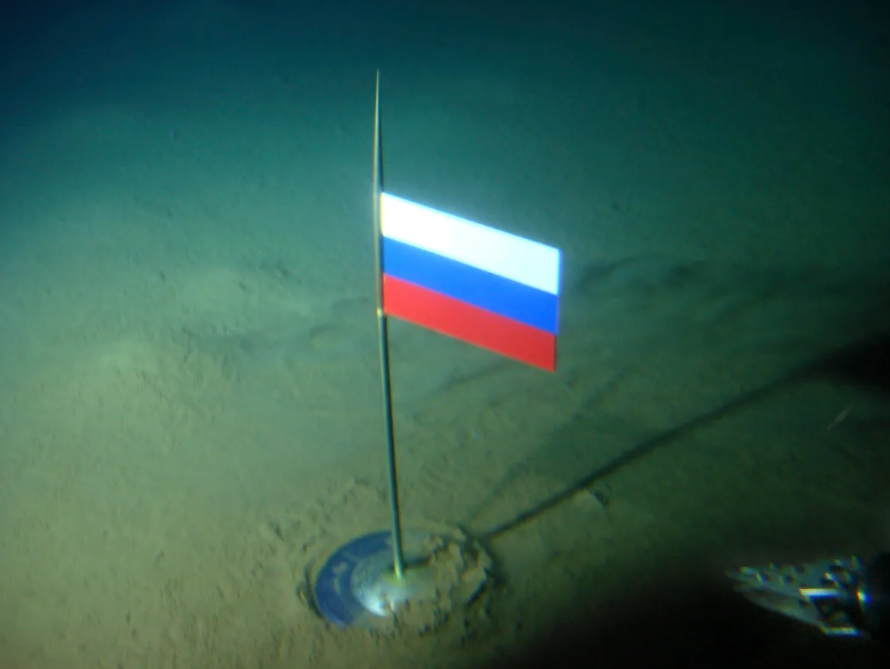 The development of that new tech — which could include portable sensor arrays, unmanned ships and unmanned underwater vehicles built to hunt submarines — is taking place in conjunction with the U.S. Navy Fifth Fleet.
Last summer, the U.S. Navy's chief of naval operations presented a plan for revitalizing the fleet by 2045. It calls for a fleet of 373 manned ships and 150 unmanned patrol ships, for a total of 523 ships. The navy has asked the U.S. Congress for more than $250 million US to develop unmanned surface and subsurface ships.
Even though building those new weapons systems is a work in progress, Auchterlonie said Canada is keenly following developments.
That said, he added, Canada and the U.S. could start deploying tech in existence now — such as underwater drones — to protect the North.
The war in Ukraine is driving an undeniable sense of urgency in the West over the need to develop new surveillance technology — and Canada has been watching Moscow's moves in the North with growing alarm.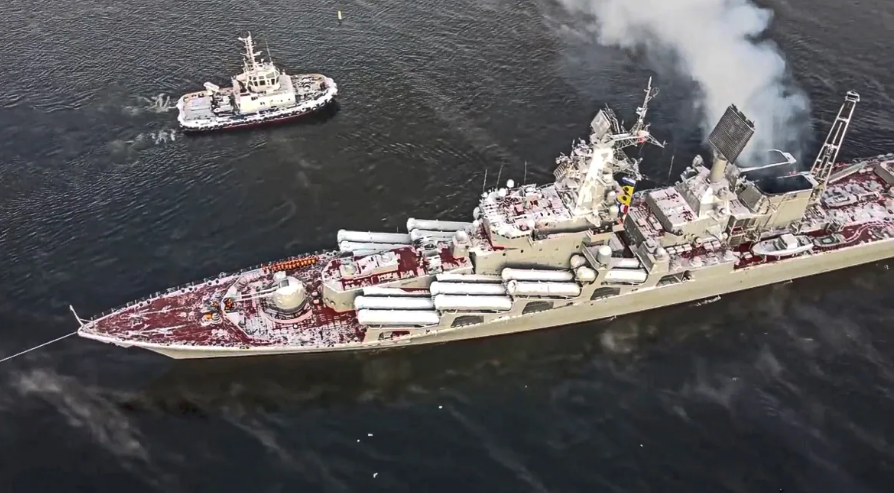 "Russia is rebuilding its Arctic military infrastructure to Soviet-era capability," Jody Thomas, the prime minister's national security and intelligence adviser, recently told the House of Commons defence committee.
"They had stopped. And they're returning. I think that's interesting. They're continuing their construction in the Arctic despite the economic woes they are experiencing because of their illegal and barbaric invasion of Ukraine."
During his visit to Canada's Far North last summer, Jens Stoltenberg, the secretary general of NATO, remarked that the shortest route for Russia to attack North America is through the Arctic.
Canadian officials have stated repeatedly that the planned purchase of F-35 stealth fighters and the introduction of modern over-the-horizon (OTH) radar will go a long way toward easing that fear.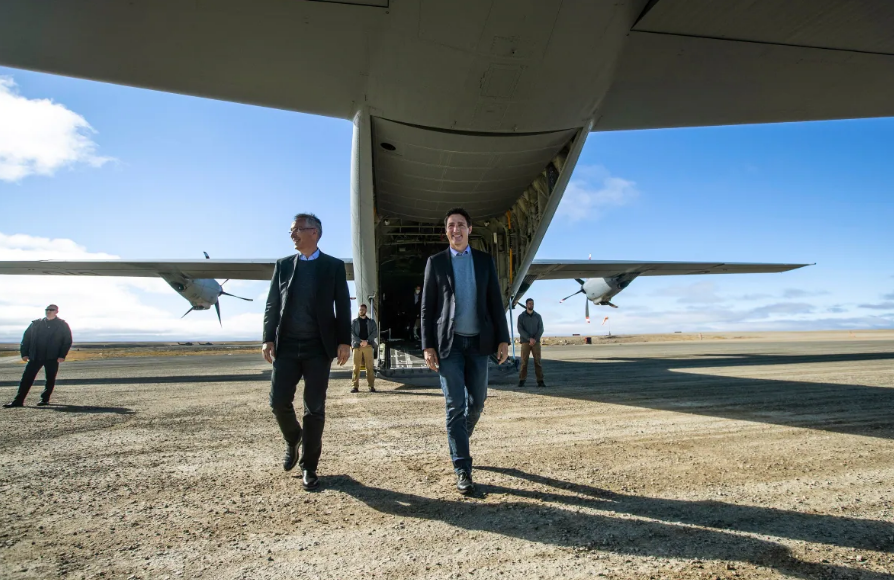 Over-the-horizon (OTH) radar systems can locate targets beyond the range of conventional radar. They also draw an enormous amount of energy. Defence scientists are trying to figure out how to power the stations in remote northern locations in an environmentally responsible way.
"Due to their extreme size, most OTH radar systems are located in remote areas where access to large amounts of power from the electrical grid is inadequate. Therefore, diesel generators are routinely used," said a Defence Research and Development Canada technical memo written in 2006, when the military was studying the feasibility of the new systems.
It warned that, to prevent shutdowns, a two-megawatt generator burning 15,000 litres of diesel fuel per day would be required to power an OTH array.
That "leads to a separate problem with continuous fuel supply," said the memo. "Disruptions in fuel supply (say, due to severe adverse winter weather events) could be mitigated by keeping a reserve of fuel for a few days."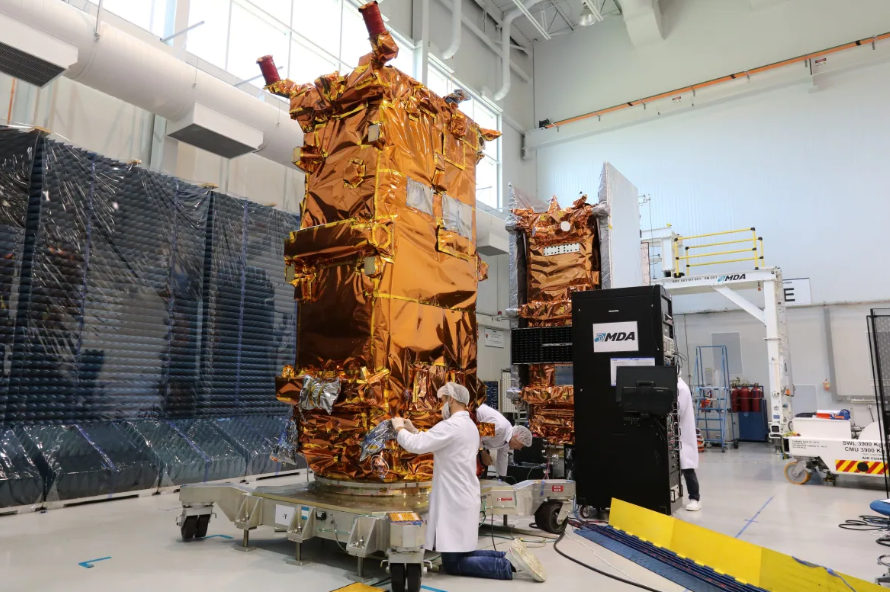 Perhaps the most immediate and vexing problem facing Canadian officials is the country's rapidly aging chain of government-owned RADARSAT Constellation satellites. The federal auditor general warned in November that the satellites could outrun their useful lifespan by 2026.
Replacements for those satellites — which are used by several government departments, including National Defence — are still on the drawing board. The current government promised dedicated military surveillance satellites in its 2017 defence policy but — as Auditor General Karen Hogan noted in her recent report — those systems aren't set for launch until 2035.
Government needs 'a contingency plan,' says AG
"What we're looking for is for the government to have a bit of a contingency plan," Hogan told the Commons defence committee on Dec. 8, 2022.
"What will happen should these satellites reach the end of their useful lives? Right now, the government either buys information commercially or turns to its allies."
Nicholas Swale, a senior official in Hogan's office, told that same committee hearing the satellite system is already overtaxed.
"There are multiple departments seeking information from these satellites and their needs are currently not being met," he said.
In a year-end interview with CBC News, Gen. Wayne Eyre, the chief of the defence staff, was asked whether the Department of National Defence will speed up a program to launch dedicated satellites before 2035.
"At this point, I don't know," he said. "But we're certainly going to try."
Related stories from around the North: 
Canada: Senate committee studying Arctic security in response to int'l interest in region, CBC News
Finland: No return to pre-war reality when it comes to Arctic cooperation, says Finnish rep, Eye on the Arctic
Norway: Norway limits access for Russian fishing trawlers in security push, Thomson Reuters
Russia: Newly deployed nuke-bombers at Kola is certainly a signalling, expert says, The Independent Barents Observer
United States: Two Russians seek asylum after reaching remote Alaska island, The Associated Press