Tourism rebounded in Yukon last year, but not to pre-pandemic levels
Yukon's lucrative tourism sector took a major hit during the pandemic, but the latest data from the territorial government suggests the worst may be over.
"Certainly the numbers are telling us a story, and really the story is that we're seeing tourism recovery," said Robin Anderson, with Yukon's tourism department.
"We're actually seeing a pretty nice rebound overall."
Still, there's a ways to go before things are back to pre-pandemic levels. Before 2020, Yukon's tourism sector saw a period of steady growth. A visitor survey done in 2017-18 showed a 25 per cent increase in the annual number of visitors to Yukon over the previous five years.
"2019 was a record year for tourism in the territory and it'll take a little bit longer for us to get back to those kinds of levels," Anderson said.
"There still is a fairly significant recovery that has to happen."
Yukon's tourism sector is traditionally a major player in the territory's economy. According to Anderson, it accounts for about five per cent of the territory's overall GDP and about 14 per cent of all Yukon jobs, "which is proportionately higher than anywhere else in the country."
The government's latest data is based on the first three quarters of 2022, from January to September, and includes Yukon's traditional peak time for tourists which is the summer.
According to the data, the territory saw international overnight visits more than double over that period compared to 2021. But the numbers were still 29 per cent lower than the territory's five-year average.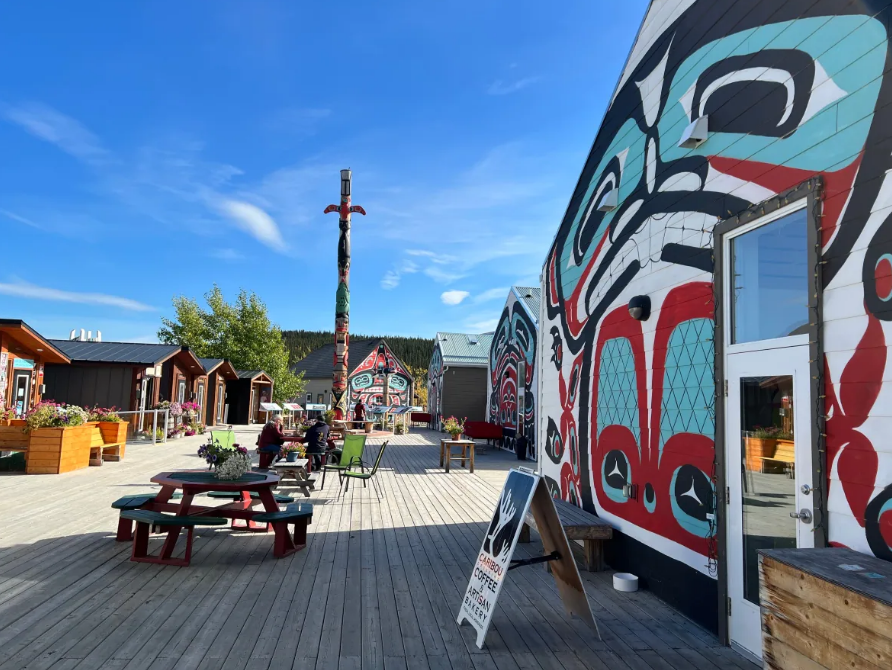 International border crossings into Yukon from Alaska were also up significantly through most of 2022 — by 492 per cent compared to the year before — but still 45 per cent below the five-year average.
"We didn't see the American travelers coming to the same degree along the highway, probably due in part a little bit to still some pandemic hangover," he said.
"As well, maybe the ArriveCAN app may have had a bit of an impact."
Many Canadian businesses had argued that the ArriveCAN app discouraged Americans from visiting and shopping in Canada.
Anderson said the Asian market — an increasingly important one in Yukon, particularly during the traditionally-slower winter months — has also been a bit slower to recover.
But overall, he's said he's hearing good things from local businesses this year.
"Generally you know, we're hearing positive things. This winter, I think, is going very strong. Generally when we don't hear from operators that's a good sign," he said.
Slowdown was 'eye-opening,' says industry association
Tyler Rose, vice chair of Yukon's Tourism Industry Association (TIA), agrees that the latest data is "a step in the right direction."
But he says many businesses are still struggling. He says inflation and the cost of fuel are having an impact, and some businesses are having a hard time finding staff.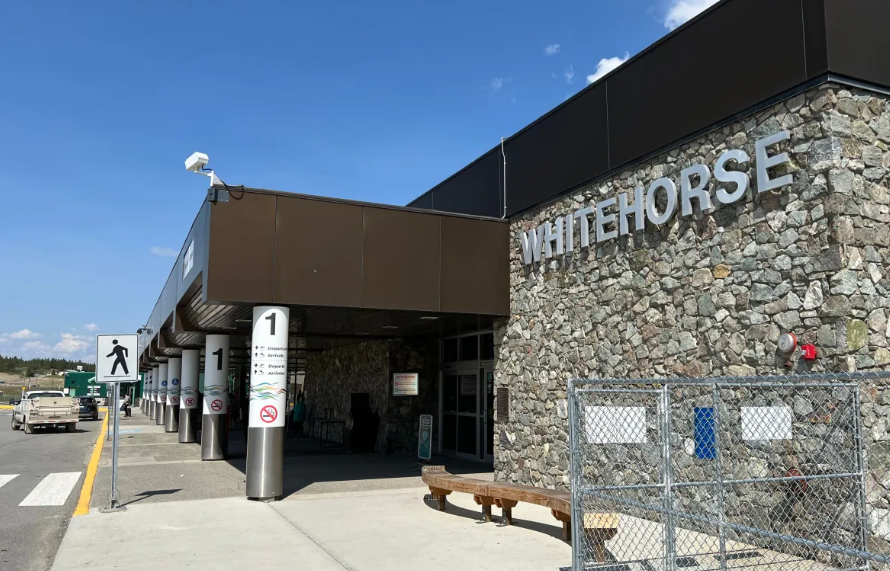 "Tourism is a very large industry within the Yukon and I think sometimes when things are going well we forget about it little bit," he said.
"But you know, seeing the struggles that people are going through, and how many jobs and families are affected when tourism is not going strong — it was eye-opening for a lot of folks."
Rose said the financial support offered by the government through the pandemic has helped a lot of businesses hang on. And he's optimistic that
"I think there's a lot of opportunity on the horizon, and we just need to get through this stretch and transition into, hopefully, another period of sustained growth," he said.
Anderson agrees that the future is looking much better. He's predicting a "strong rebound" this season, in line with expectations across the country.
"Initially the predictions were for a full return to pre-pandemic levels of visitation spending around 2025," he said.
"Destination Canada now is thinking that it's going to be more like 2024, and I would say we're trending similarly."
With files from Leslie Amminson
Related stories from around the North:
Canada: Inuvik, Canada, braces for surge in tourism, CBC News
Iceland: 10% of Iceland's workforce employed in tourism, The Independent Barents Observer
Finland: Sami Parliament in Finland publishes digital guide for responsible tourism in Lapland