Nunavut warns of a 'surge' of COVID-19 cases in Iqaluit, the Baffin region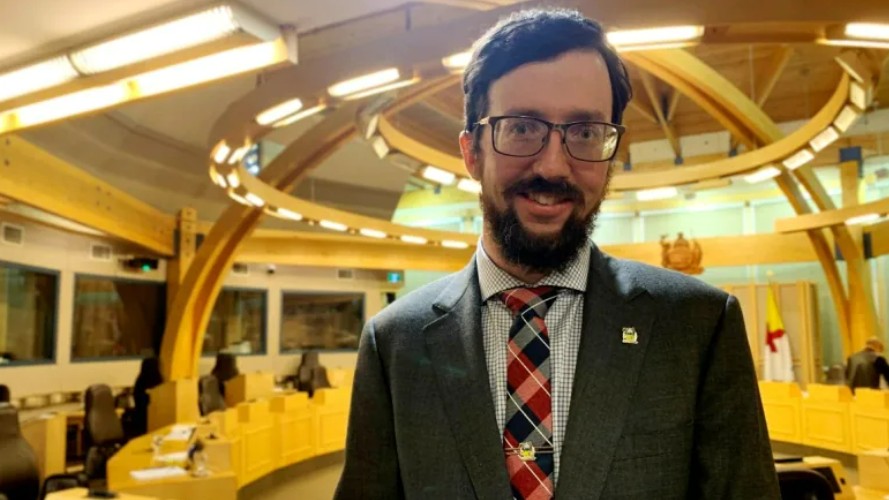 At long last, Nunavummiut were able to again gather for Christmas games and feasts during the holidays. 
But the good times have led to a "surge" in cases of COVID-19, particularly in Iqaluit and the Qikiqtaaluk region, according to Health Minister John Main.
"You know, people gathering, people getting together. It's great. We love it," Main said Wednesday on Qulliq, CBC Nunavut's morning radio program. But, he added, "please, please get vaccinated. That would be my number one message this morning."
In addition to COVID-19, Nunavut is experiencing a resurgence of other respiratory illnesses, like much of the rest of Canada.
"RSV is definitely back compared to previous years," Main said.
Main said he has no plans to bring back restrictions that could slow the spread of illnesses. He said that would be up to the territory's new chief public health officer, Dr. Sean Wachtel, who is "keeping a close eye" on the situation.
In the meantime, "things are largely in our own hands in terms of which precautions we're going to take."
Main said the territory had been "doing pretty good in terms of vaccination," when the shots were first introduced, but as new boosters are offered, fewer people seem to be getting them.
"What we're seeing … is that as additional boosters have been rolled out, at every step of the way our percentages are going down in terms of coverage."
Housing a factor
Main acknowledged that the territory's housing crisis is contributing to the spread of viruses. He also said that some community health centres are projected to close temporarily, due to staff shortages, while others are offering emergency services only.
"When we look at these situations, it's very concerning for the communities," Main said.
But Main was optimistic that Nunavummiut would get through.
"I think things have really changed in terms of how we think about illness," he said. "We collectively, I think, know a lot more about how viruses spread. We know a lot more about how to protect ourselves and each other. And so my hope for 2023 is that we'll be able to use that knowledge and we'll use the tools to protect each other."
COVID hotline still available
Nunavut's health department is suggesting other behaviours to help curb the spread of illness, including staying at home if you feel ill, washing hands frequently, covering your mouth if you sneeze or cough, and wearing a mask in healthcare facilities.
Main strongly encouraged people to contact their local health centre about getting the latest shot, even people who aren't sure which booster they're eligible for. "That's what the health staff are there for, to help guide you."
Main also reminded people who test positive on a rapid test to call the COVID hotline at 888-975-8601 to report the result.
People can also call the hotline to get support from health professionals, and to get access to Paxlovid, a drug that can prevent serious illness in people who get COVID.
"The number one tool in our toolbox is vaccines," Main said. "And so I think it's a great way to start the New Year — to get your vaccine."
Related stories from around the North: 
Canada: Election Spotlight—Health Care in Nunavik, Eye on the Arctic
Greenland: Greenland to reduce services amidst staffing shortages in health care system, Eye on the Arctic