2023 Arctic Winter Games end with music, dance and smiles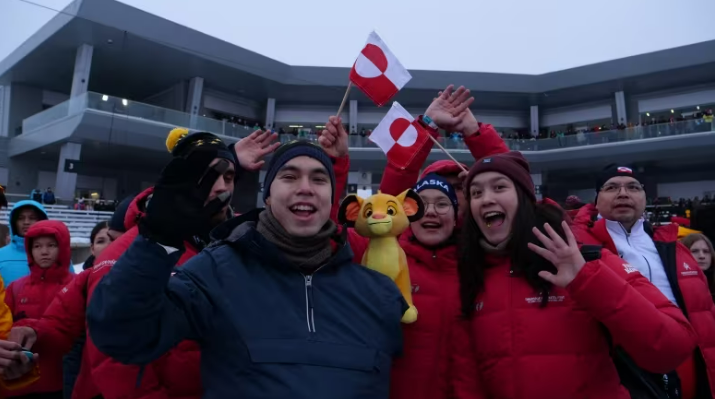 Ulus were won, friends were made and pins were exchanged: the 2023 Arctic Winter Games in Wood Buffalo, Alta., came to a close on Saturday with a ceremony from Fort McMurray, Alta.
John Rodda, president of the Arctic Winter Games International Committee (AWGIC), said other than a bit of cold weather, the event, which began on Jan. 29, has "been amazing."
"The games go on, we're all here for the same purpose and that's for everybody to have fun," he told CBC News.
Rodda said the cold weather did lead to the cancellation of a few events, but luckily a weather day had been scheduled to make up for that.
Elder Alice Martin of the Mikisew Crew First Nation offered the closing prayer. It was followed by a dance performance and music.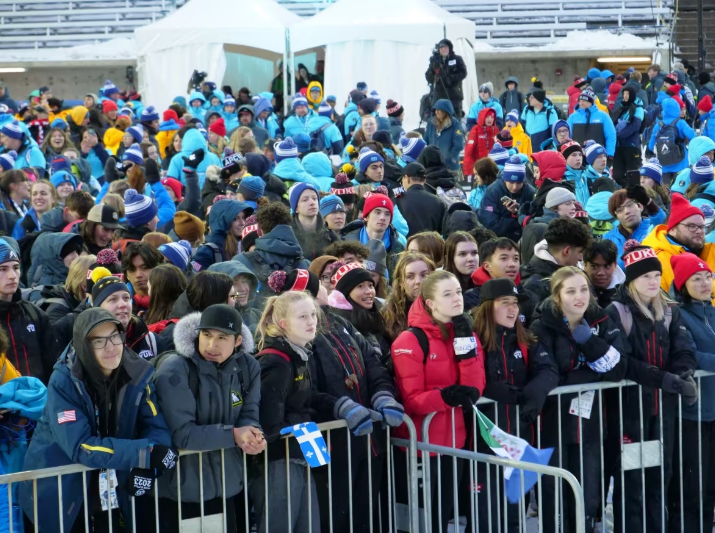 "It's been a great Games for us," said Mariele dePeuter, chef de mission for Nunavut.
DePeuter said she wasn't sure what to expect after the COVID-19 pandemic had wreaked havoc in sporting activities. Now, she's thrilled to be taking home 49 medals, including a gold medal Friday night in hockey, which she called a "priceless experience."
The arena was "packed with Nunavut fans," she said, adding that "Nunavut has a great support system, so many parents that travelled all the way from Nunavut to be here to cheer on their kids."
DePeuter said some of the best memories will come from things that happened off the court, like the Fair Play pins that were handed out to people who showed good sportsmanship.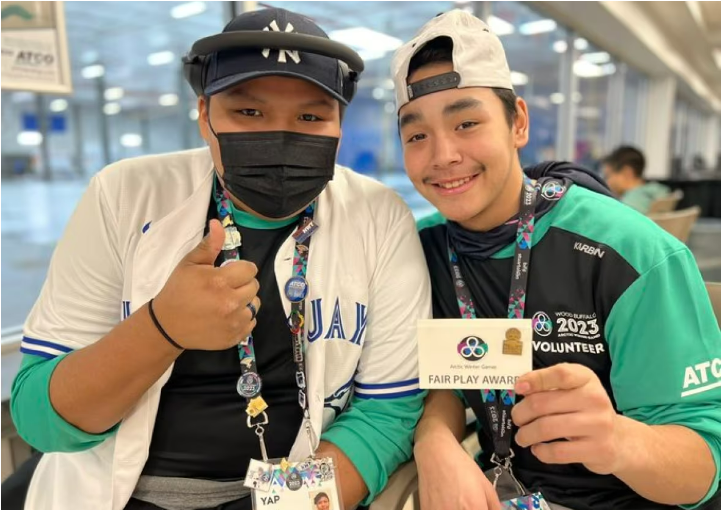 "Every athlete should be proud of themselves for what they brought here to the games. Just being part of Team Nunavut is an accomplishment in itself."
Bill Othmer, chef de mission for the Northwest Territories, admits his team had a rocky start. The athletes' village is about 40 minutes outside of most of the sports venues, and athletes were arriving for things late. Fortunately, the host society addressed this within a day or two, adding dedicated buses for the team.
As for highlights, Othmer pointed to the wins in Arctic Sports — with a special nod to Chris Stipdonk and his knuckle hop and Veronica MacDonald.
"They're great role models. You see them working with the young athletes. That sport is in great shape for the future."
Meanwhile, Rodda, the AWGIC president, said he's feeling relief they finally got to hold the games, but that relief will be short-lived. Due to a five-year hiatus of the games due to the pandemic, the next event will be held in 2024 in Alaska.
Rodda said it's confirmed that once again, no representatives from Russia will be taking part, due to its invasion of Ukraine in February 2022.
The situation means the location of the 2026 games is up in the air, as the event was initially scheduled to be held in Russia.
The N.W.T. government has asked the city of Yellowknife to host the games, but Rodda said he doesn't expect to hear a final answer on this for likely another month to six weeks.
"If not, then we'll have to regroup," he said.
Related stories from around the North: 
Canada: Another AWG win for knuckle-hop champ Chris Stipdonk — but no record this time, CBC News
Finland: Ice fishing World Championships latest in Finnish series of odd sports events, Yle News
United States: Veteran musher Brent Sass wins Yukon Quest 300, CBC News