Yukon University to offer courses for new program through Whitehorse Chamber of Commerce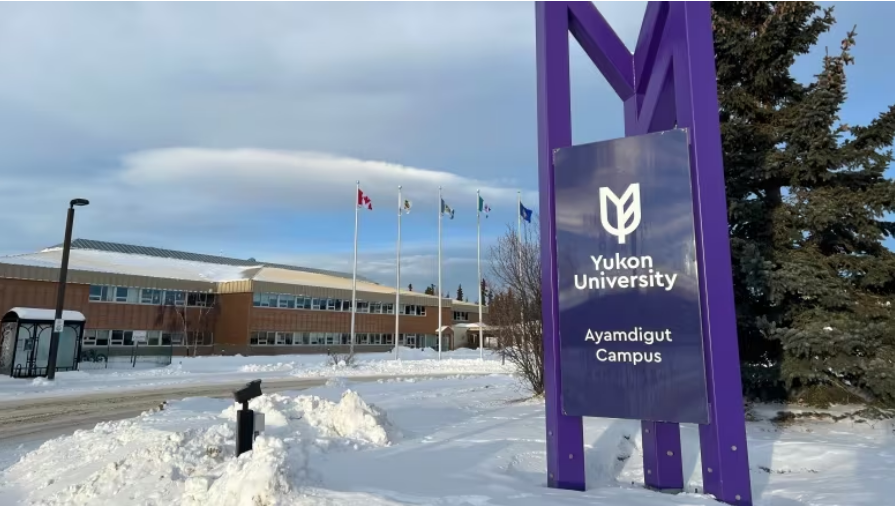 For Yukon University, it was a no-brainer to partner on a business program with the Whitehorse Chamber of Commerce.
"We're vested in finding places for our students, our graduates to work," said Dan Anton, executive director of continuing studies at the university. "And ultimately, hopefully, that would be in service to the Yukon and Whitehorse business community."
That's why the school spent last year partnering with the chamber, which put together a plan for the Small and Medium Enterprise Training and Development Program. The first cohort begins in March 2023.
Andrei Samson, the chamber's executive director, said the curriculum is based around five major themes: communication, leadership, business, customer service and Indigenous learnings.
Samson said these are key areas that were identified as important when the chamber spoke with members of the business community, including the university, the Yukon First Nations Chamber of Commerce and Yukonstruct.
Anton said instructors will include those who teach in the university's own full-time business programs.
In the past, the school has focused on training those looking to get into the workforce. Anton said this is a chance to work directly with those already in it.
"I wouldn't say we don't normally attract [this segment of the population], but I don't think we've had the opportunity to speak with such focus to meet the needs of business," he said.
He added with the research done by the chamber in the last year, the school was able to develop curriculum in direct response to stated needs of local entrepreneurs.
For example, the university already offered a course called First Nations 101. The day-long course provides an overview and education on the history and culture of First Nations in the Yukon.
Through this new program, Samson said the course will look at that history with a business lens.
Right now, there are four courses on offer for the March intake. They cost anywhere from $75 to $95. Samson said by the summer, there should be 10 to 14 courses available. There will be more courses added as participants finish them and provide feedback and suggestions.
"The training program is is focusing on [those] five key knowledge areas that the chamber established," said Anton. "So under those thematic areas, I think we have the ability to be quite specific in response, but fitting within those thematic areas."
Samson said the entire certificate can be completed in a year. Classes are offered as weekend and single-day instruction so they can be completed while working.
Related stories from around the North: 
Canada: N.W.T. piloting new northern studies course for Grade 12 students, CBC News
Finland: Swedish Truth Commission begins collecting testimonies from Sami people, Yle News