U.S. downs another aerial 'object' as search continues for wreckage in Yukon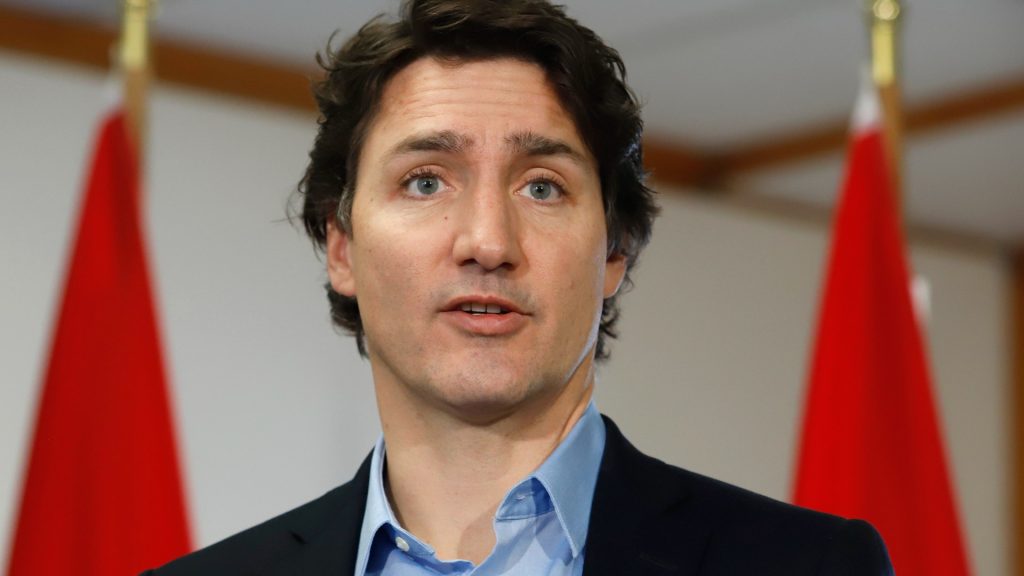 Prime Minister Justin Trudeau said Sunday that teams are working to "find and analyze" an object shot down on Saturday over the Yukon, while another object was destroyed Sunday over Lake Huron by the American military.
"The safety of Canadians is our No. 1 priority, that's why I made the decision to shoot down the object. It was a threat to civil aviation and a potential threat to Canadians," Trudeau said in brief remarks on Sunday morning.
Trudeau was speaking from the Ottawa airport ahead of a trip to Whitehorse. The trip was pre-planned — to participate in the Council of Yukon First Nations' 50th anniversary celebrations — and unrelated to Saturday's events.
A senior government source with direct knowledge of the situation told CBC News that the federal government was first alerted to the object on Friday night, when it was still travelling through Alaska.
Trudeau ordered the object shot down by whichever country arrived at it first, and an American F-22 destroyed it at about 3:41 p.m. ET.
"To the best of our knowledge, this was the first time that a NORAD operation has downed an aerial object," Defence Minister Anita Anand told a news conference on Saturday.
A source with direct knowledge of the situation told CBC News that the closest city to the debris was Dawson City, Yukon. The RCMP said Sunday it had also deployed resources to help with the search efforts.
Trudeau did not share any additional details about the nature of the object on Sunday, saying only that "teams are on the ground, looking to find and analyze the object."
Anand said Sunday the object was "potentially similar" to the one destroyed off South Carolina earlier this month, though it was too early to say for sure.
But speaking to ABC's This Week with George Stephanopoulos on Sunday, Senate Majority Leader Chuck Schumer said the United States believes that both the object destroyed Saturday over Canada and one downed Friday near Alaska were balloons.
Another object destroyed over Lake Huron
A U.S. fighter jet shot down an "unidentified object" over Lake Huron on Sunday on orders from U.S. President Joe Biden, the Pentagon said.
The latest object brought down was first detected Saturday evening over Montana, but it was initially thought to be an anomaly. Radar picked it up again Sunday hovering over the Upper Peninsula of Michigan and it was going over Lake Huron, Pentagon officials said Sunday.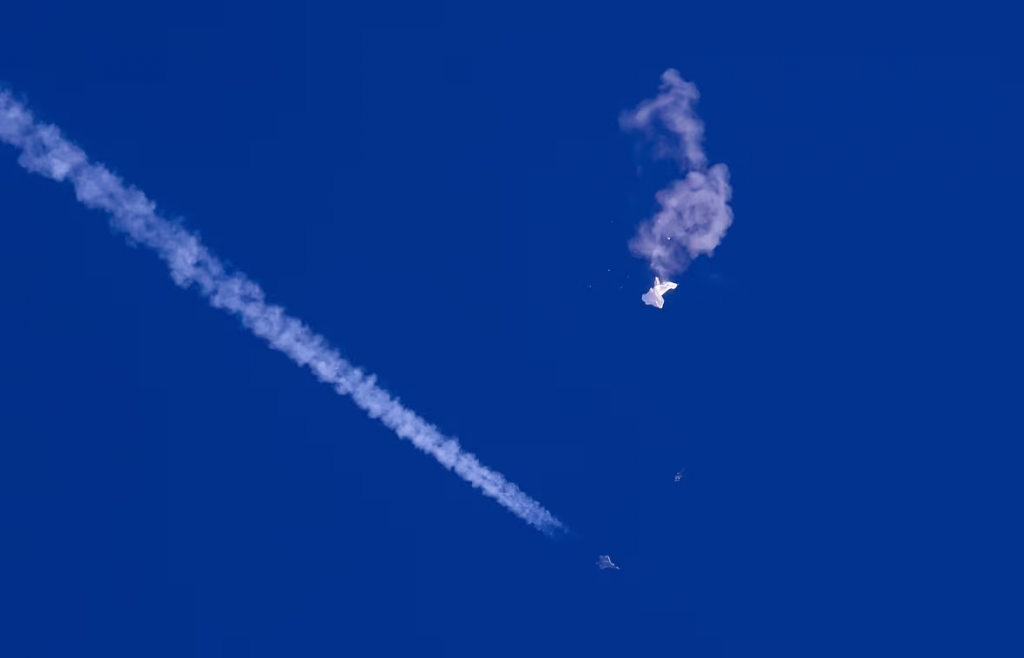 U.S. and Canadian authorities had restricted some airspace over the lake earlier Sunday as planes scrambled to intercept and try to identify the object. The object was octagonal, with strings hanging off, but had no discernable payload, according to a senior administration official who spoke to The Associated Press on condition of anonymity to discuss sensitive matters.
A statement by the U.S. Department of Defence (DOD) said the object was approximately 20,000 feet (or about six kilometres) above ground and was shot down because it "flew in proximity to sensitive DOD sites."
A Canadian source with direct knowledge of the situation told CBC News the object was fully within American airspace, though Canada has closed some of its airspace near Tobermory, Ont. in co-operation with the operation.
Sunday's downing in North American airspace is now the fourth such event this month.
Today, a high-altitude object was detected in U.S. airspace over Lake Huron. NORAD launched Canadian and U.S. aircraft to investigate and the object was taken down in U.S. airspace by U.S. aircraft. We unequivocally support this action.

— Anita Anand (@AnitaAnandMP) February 12, 2023
On Feb. 4,  American aircraft shot down what the U.S. asserts was a Chinese surveillance balloon, though China says it was a weather balloon. On Friday, the U.S. shot down what it described as an object roughly the size of a small car that was flying at an altitude of around 40,000 feet off the coast of Alaska.
Elbridge Colby, a former U.S. deputy assistant secretary of defence, told CBC News that if it's confirmed that multiple different balloons were shot down, there are potentially more flying objects coming in the future.
"If, in fact, there have been three balloons in the space of a week and a half, we should see more," he said.
U.S. Democratic Congressman Jim Himes, the ranking member on the House of Representative intelligence committee, told NBC's Meet the Press on Sunday that he had not received a thorough briefing on the two most recent objects. But he suggested that the incidents may not be part of a broad, organized surveillance strategy — but instead are occurring because security agencies are focusing on objects like balloons rather than traditional concerns such as fast-moving missiles or military aircraft.
"My speculative guess as to why we're seeing these things happen in quick succession is that now we're really attuned to looking for them," he said.
-With files from the CBC's Katie Simpson and The Associated Press
Related stories from around the North: 
Canada: Arctic naval refuelling station set to open in 2024, 9 years behind schedule, CBC News
Norway: Norway buys 54 Leopards for protection of the North, The Independent Barents Observer
Russia: Lonely Lavrov invites Arctic colleagues to Siberia, but no one will come, The Independent Barents Observer
Sweden: Norway, Finland, Sweden prioritize North in updated statement, Eye on the Arctic
United States: U.S. Coast Guard talks Arctic at recent summit, Eye on the Arctic