Lonely Lavrov invites Arctic colleagues to Siberia, but no one will come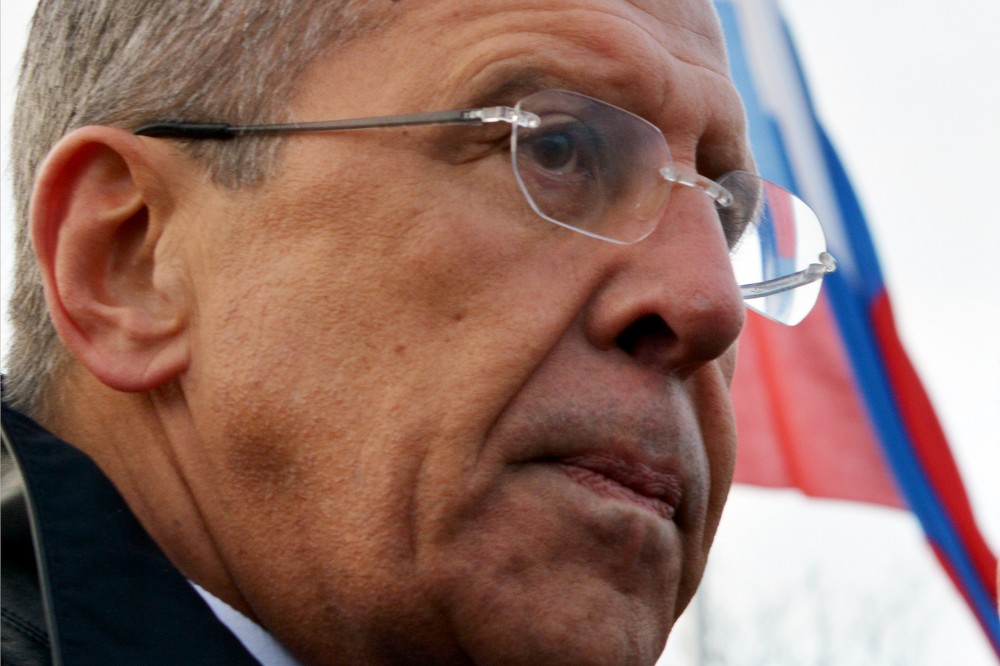 It was late last fall Sergey Lavrov sent the official invitation for the bi-annual ministerial meeting of the Arctic Council. As chair country, the venue would be in the Russian north. Like last time Lavrov headed the council, in 2006, he chose Salekhard in Siberia as venue.
The high-profile event will be unlike anything seen before.
Seven out of eight chairs reserved for the foreign ministers will be empty.
"Normal political cooperation with the current Russian regime is not possible," said Anniken Huitfeldt on Tuesday as she gave the opening speech at the Arctic Frontiers conference in Tromsø, northern Norway.
Huitfeldt is the one to take over the chairmanship. As Norway's foreign minister, she faces a deeply divided Arctic. Russia, geographically covers half of the circumpolar Arctic, on one side, and the seven other Arctic states on the other.
It is the spillover effects from Russia's war on Ukraine that now troubles the consensus-based Arctic Council.
"We are doing what we can to ensure an orderly transition from Russian to Norwegian leadership," Huitfeld said.
On stage in Tromsø was a united Nordic voice underlining the importance of continued Arctic cooperation on topics possible to do without Moscow. Sweden's foreign minister Tobias Billström said times are turbulent but "I'm confident Norway will do a good job."
Also Iceland's foreign minister Þórdís Kolbrún R. Gylfadóttir said it would be impossible to work with a Russia that is "violating the basic principles of international law" by invading Ukraine, a neighboring country.
Finland, the country that back in the early 1990ties took initiative to establish Arctic environmental cooperation, later formalized as the Arctic Council, was represented in Tromsø by state secretary Johanna Sumuvuori.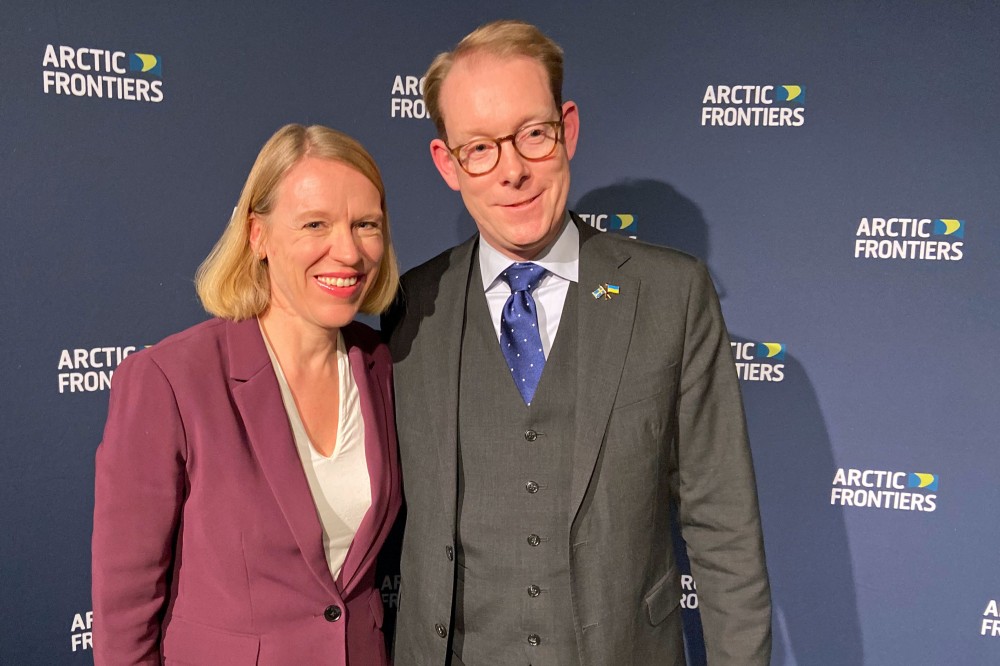 Work in the Arctic Council was put on pause a week after Putin ordered troops to attack Ukraine.
"The core principles of sovereignty and territorial integrity, based on international law, have long underpinned the work of the Arctic Council, a forum which Russia currently chairs.  In light of Russia's flagrant violation of these principles, our representatives will not travel to Russia for meetings of the Arctic Council," the joint statement by Sweden, Finland, Iceland, Denmark, Norway, Canada and the United States said.
The Barents Observer has reasons to believe that at least a few of the seven member states will be online on screen at the upcoming Lavrov-meeting in Salekhard in May. How many, if any, of the observer states to the Council will be physically participating is not known. Several European and Asian countries are observers. Among them are China and India, two countries currently buying an increasing amount of the oil from Siberia previously sold to Europe.
There is also a long list of intergovernmental and non-governmental organizations holding observer status to the Council.
Foreign minister Huitfeldt said the wide participation and interest for the Arctic Frontiers conference shows that Russia's actions have not silenced the important conversations that take place.
Bilateral cooperation between the Nordic countries and Russia has been reduced to a minimum.
"The Russian regime is becoming more totalitarian and unpredictable. However, we cannot change our geography. Russia is Norway's neighbour," Anniken Huitfeldt noted.
Sweden's foreign minister Billström said that Arctic security "will become stronger," as his country and Finland join NATO.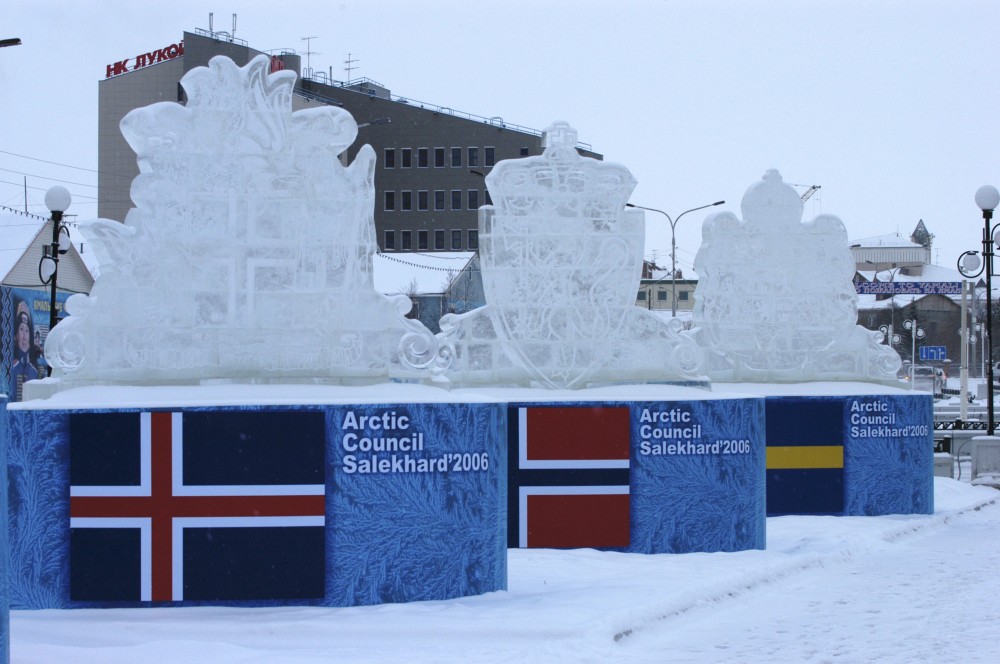 Although far away from Russian missile impacts on civilian infrastructure in Ukraine, the militarization of the Arctic is of concern.
"We see a large degree of continuity in Russia's activities in the north," Huitfeldt said and underlined that "things can change fast."
"We are monitoring military activity closely. We are increasing our defense presence and coordinating our activities with allies," the Norwegian foreign minister said.
The future of the Arctic Council was debated in every corner among the 900 participants in Tromsø this week. Elana Wilson Rowe with the Norwegian Institute of Foreign Affairs (NUPI) is researcher on climate, Russia and international Arctic cooperation.
"Among all difficulties," she said, "is it positive to see how the other Arctic nations' creativity and pragmatic approaches to bring forward the work. Great to see."
Related stories from around the North: 
Canada: Canada extends continental shelf claim, increasing overlaps with Russia in Arctic, Eye on the Arctic
Finland: Hundreds of foreign soldiers join military exercise in Arctic Finland, The Independent Barents Observer
Greenland: Local company's $3.95-billion U.S. arctic base contract "good news" says Greenland, Eye on the Arctic
Norway: Norway hesitates on granting asylum to Russians fleeing army draft, The Independent Barents Observer
Russia: Ahead of deployment in Ukraine, Russian Arctic troops shoot missiles near border to Norway and Finland, The Independent Barents Observer
Sweden: Norway, Finland, Sweden prioritize North in updated statement, Eye on the Arctic
United States: U.S. Coast Guard talks Arctic at recent summit, Eye on the Arctic