Russian shoppers take Norway's Schengen shortcut to Arctic Finland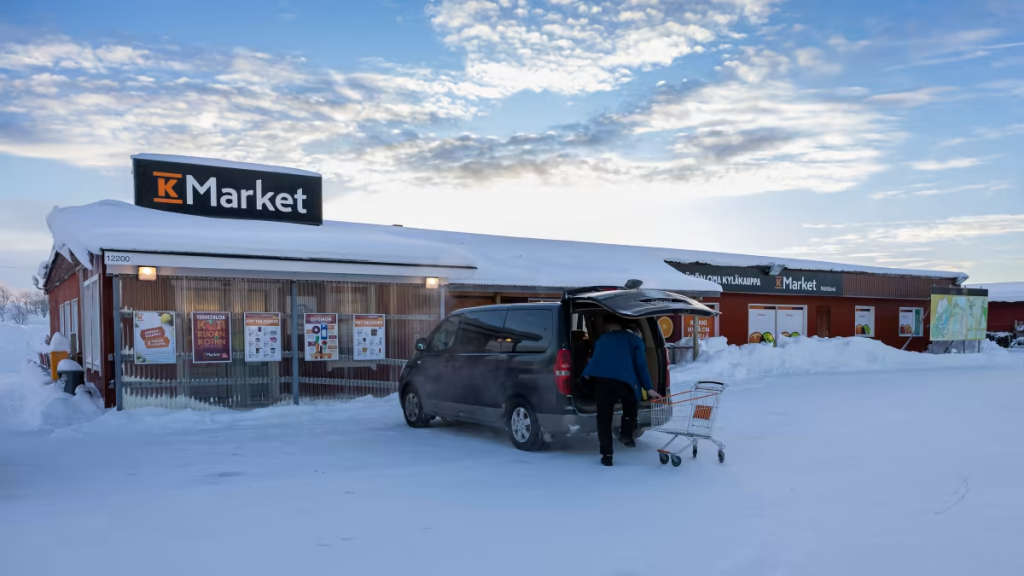 Finland closed the Russian border due to the attack on Ukraine last year, but that has not reduced the flow of Russian shoppers arriving from Norway. The Finnish Customs agency is unable to intervene as Norway is in the Schengen area.
In Näätämö on the border between Finland and Norway, there are carloads of Russians arriving almost every day to do some shopping. They travel to Finland via Norway via the Storskog border post.
That makes their shopping trips entirely legal, even though Finland has cancelled Russian visas and closed its own border to Russians with Schengen visas.
The frontier with Norway, however, is an internal Schengen area border, and Finland does not check passports on Schengen borders.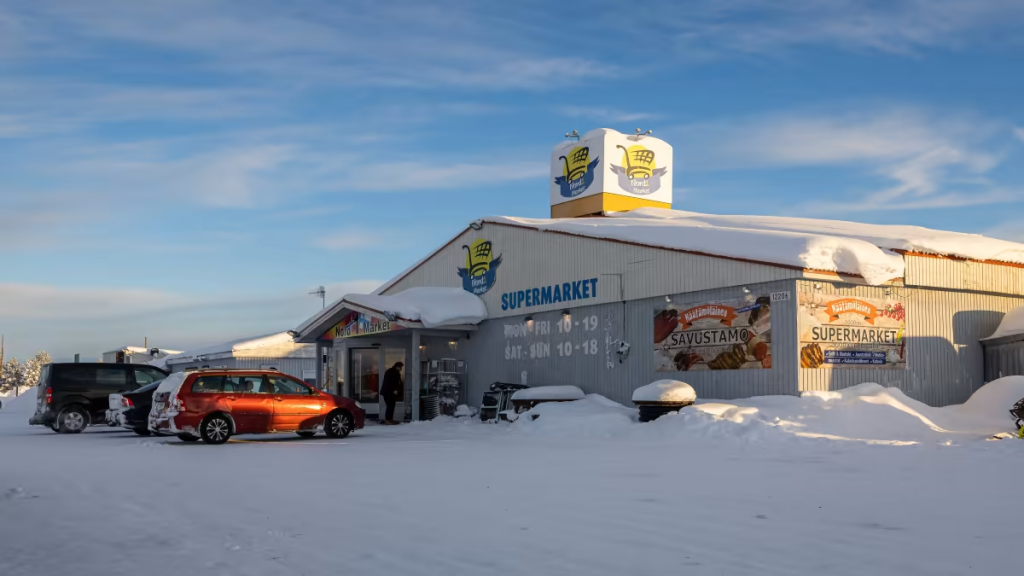 Customs are powerless
Customs boss Kari Hannu from the Tornio office told Yle that his organisation is unable to stop traffic because of Schengen area rules.
"The arrive in Norway from Russia, with visas," Hannu said. "Norway has allowed them to come, if they have valid visas. They come to the Schengen area, where they also have the chance to visit Finland."
The Ministry of Foreign Affairs says that stores should not sell products if it is clear that the cutomer's intention is to export a product to Russia that is subject to sanctions.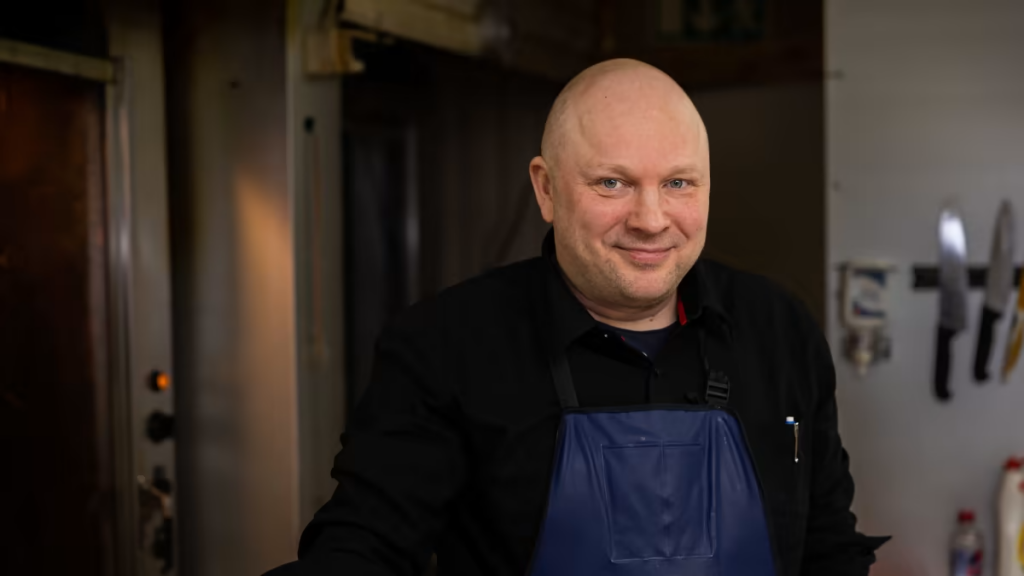 One sells, one doesn't
Jari Kekäle, who runs the Nord 1 Market in Näätämö, says he has stopped offering Russians the chance to get tax refunds on products bought there.
"We stopped taxfree sales completely last spring, it was our own decision," said Kekäle. "We thought that we didn't want to support this Russian attack."
The K-Market shop nearby, however, has only limited taxfree sales to products that are not on the sanctions list.
"We have a grocery store, so we don't even offer products on the sanction list," said K-Market owner Juha-Matti Lias. "We work according to the regulations. The regulations should be set by someone other than us. Enforcement isn't our job. We write out a taxfree receipt to anyone, and Customs has to check that the goods go to the right person."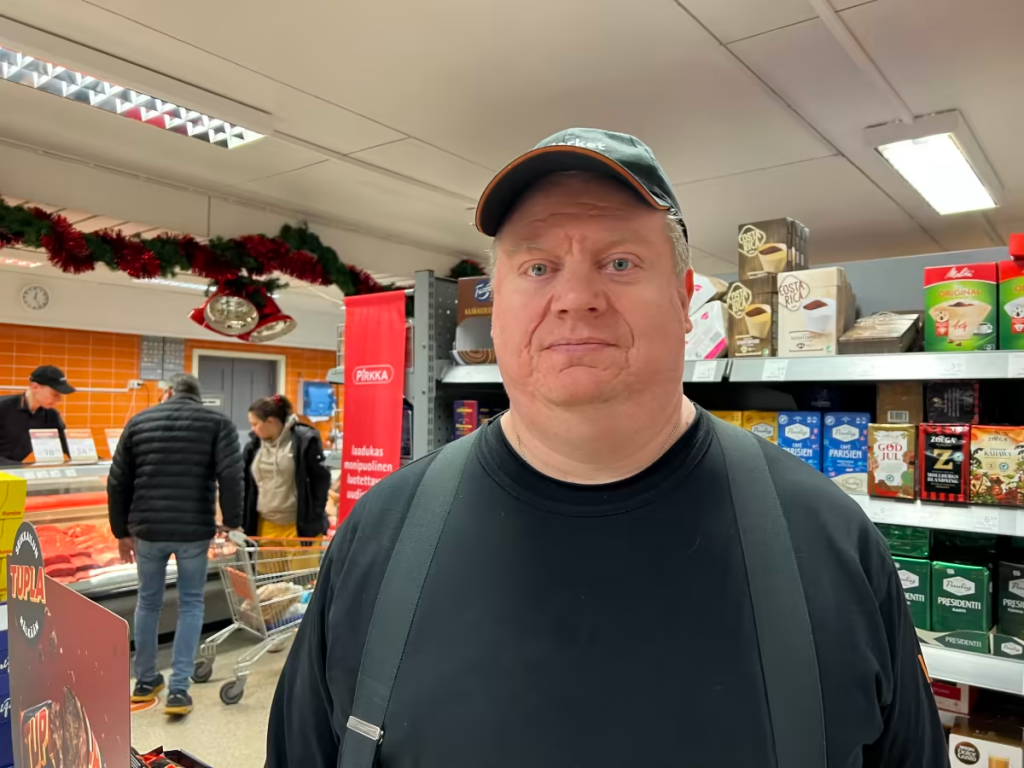 Travellers can buy whatever they like, if they don't request a tax refund. In those situations the shop is unable to inspect passports. The product's journey to Russia is the responsibility of Customs, if it is on the sanctions list.
"Our task is of course to oversee products' export from Finland," said Customs officer Hannu. "If the products go to Russia via Norway, it is the responsibility of Norwegian Customs to enforce the rules. We can't really do anything about this."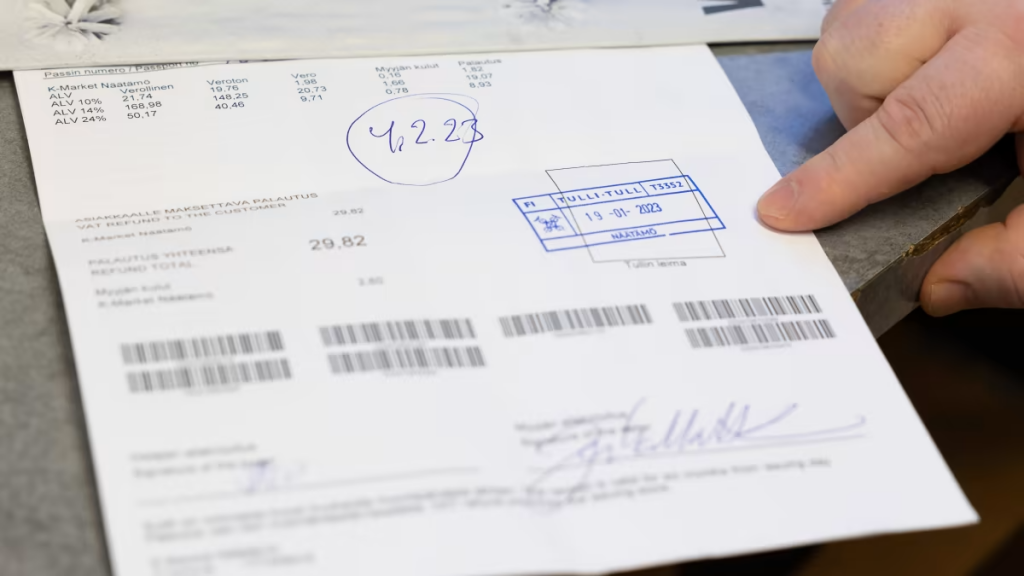 Taxfree shopping is problematic
Criminal law professor Tatu Hyttinen from Turku University said that the Ministry of Foreign Affairs and the official guidance in general should be followed. Hyttinen says that sanctions enforcement is generally the responsibility of state agencies, not private bodies.
Generally he regards banning taxfree sales as a clearer solution than if taxfree sales were only banned in certain situations, as taxfree purchases are not intended to be used in Finland.
The ministry says that products subject to sanctions should be treated on a case-by-case basis, as it can in practice be difficult to know where the product will end up.
Juha-Matti Lias says that Russian customers often come to the shop with lists ready. Chocolate, cheese and coffee are popular products among these groups.
Kuoma-branded winter shoes are also favoured, but there is a 300 euro limit on what an individual can buy and take to Russia before triggering Customs action.
"Kilo grannies" serve as mules
Merchant Juha-Matti Lias says that he has observed the kind of shopping trips that entail a small bus arriving with so-called "kilo grannies" who are there to take different types of products over the border to Russia. Russian law says that one individual can bring in around 50 kilos of products before they are liable to pay tax.
Generally the bus drivers are the same people,, but the passengers change from time to time. A typical payment for a "kilo granny" is around 20 euros' worth of shopping and a free trip abroad.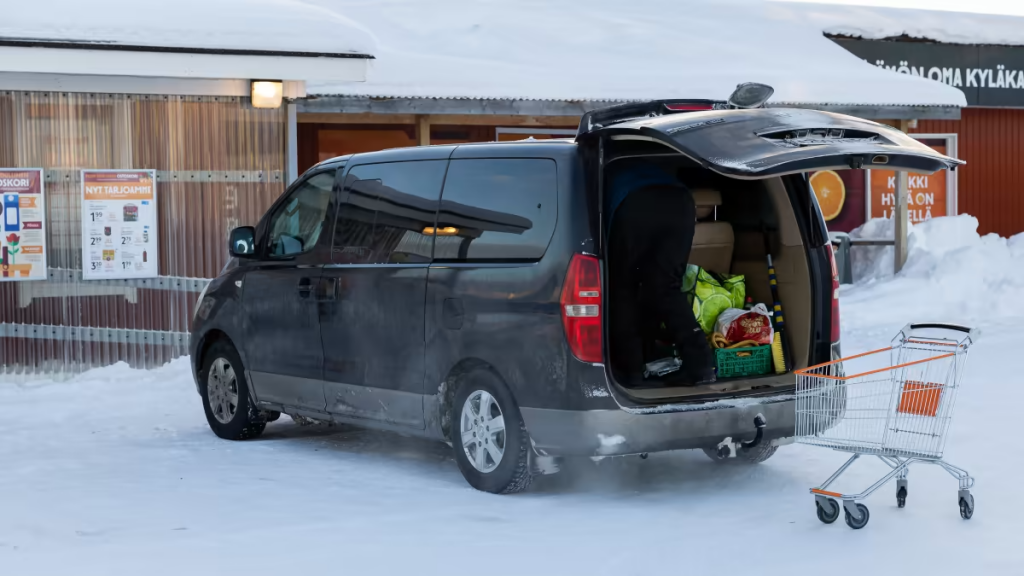 Strong demand for Finnish products in Murmansk
Higher-quality products are cheaper to buy in Finland, or at least the same price as in Russia. Availability in Russia has taken a hit recently, however.
In Murmansk and the Kola peninsula, products from Finland are advertised in physical stores and other retail outlets, with some focusing solely on goods imported from Finland.
Related stories from around the North: 
Canada: U.S. downs another aerial 'object' as search continues for wreckage in Yukon, CBC News
Norway: Norway buys 54 Leopards for protection of the North, The Independent Barents Observer
Russia: Lonely Lavrov invites Arctic colleagues to Siberia, but no one will come, The Independent Barents Observer
Sweden: Norway, Finland, Sweden prioritize North in updated statement, Eye on the Arctic
United States: U.S. nominates Alaskan as first Arctic ambassador, Eye on the Arctic