'A little scary': Alaska's Iditarod to begin with smallest field ever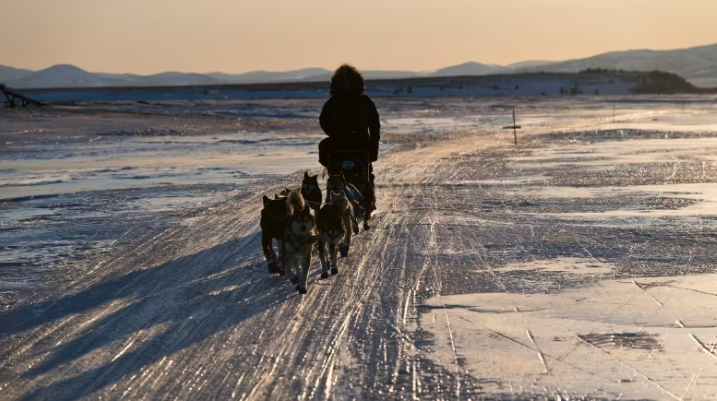 The second half-century for the world's most famous sled dog race is getting off to a rough start.
Only 33 mushers will participate in the ceremonial start of the Iditarod Trail Sled Dog Race on Saturday, the smallest field ever to take their dog teams nearly 1,609 kilometres over Alaska's unforgiving wilderness. This year's lineup is smaller even than that of the 34 mushers who lined up for the very first race in 1973.
The small pool of mushers is raising concerns about the future of an iconic race that has taken hits from the pandemic, climate change, inflation and the loss of deep-pocketed sponsors, just as multiple big-name mushing champions are retiring with few to take their place.
The largest field ever was 96 mushers in 2008; the average number of mushers starting the race over the last 50 years was 63.
"It's a little scary when you look at it that way," said four-time winner Martin Buser, 64, who retired after completing his 39th race last year. "Hopefully it's not a state of the event and … it's just a temporary lull."
The Iditarod is the most prestigious sled dog race in the world, taking competitors over two mountain ranges, the frozen Yukon River and treacherous Bering Sea ice in frigid temperatures before ending in the old Gold Rush town of Nome.
The roughly 10-day event begins with a "ceremonial start" in Anchorage on Saturday, followed by the competitive start in Willow, about 113 kilometres to the north, on Sunday.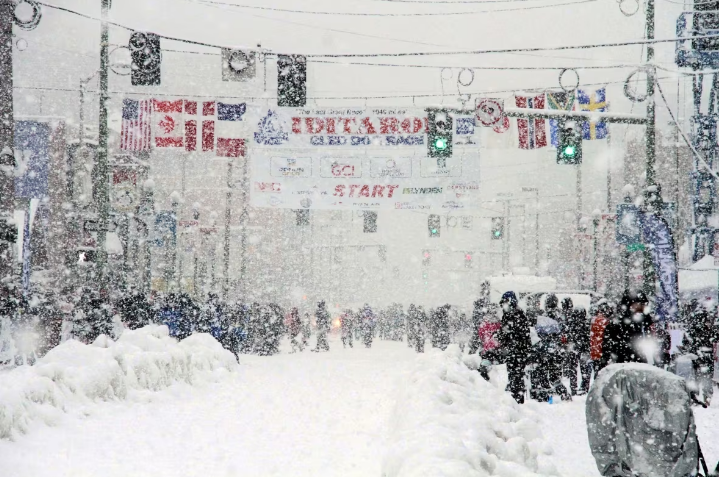 And while the world-renowned race has the highest winner's purse of any sled dog competition, the winner only pockets about $50,000 before taxes — a payout that is less appealing amid inflation and the continued reverberations of the pandemic.
Many mushers supplement their income by offering uniquely Alaska experiences to cruise ship passengers, but for several years the pandemic has meant fewer summer visitors to shell out money for a sled dog ride on a glacier.
"There's a lot of kennels and a lot of mushers that rely on that to keep going," said Aaron Burmeister, a Nome native who is sitting out this year's race to spend more time with family. Burmeister, who works construction, has had eight top 10 finishes in the last decade.
"Being able to race the Iditarod and the expense of putting together a race team became more than they could bear to maintain themselves," he said of mushers.
Taking a break to build up bank accounts
Inflation has also taken a toll, and several mushers said they'd like to see a higher prize purse to attract younger competitors.
Defending champion Brent Sass, who supplements his income as a wilderness guide, isn't surprised some mushers are taking a break to build up bank accounts.
Sass, who has 58 dogs, orders 500 bags of high-quality dog food a year. Each bag cost $55 a few years ago, but that has swelled to $85 per bag — or about $42,500 total a year. That's about how much money Sass pocketed from his Iditarod win last year.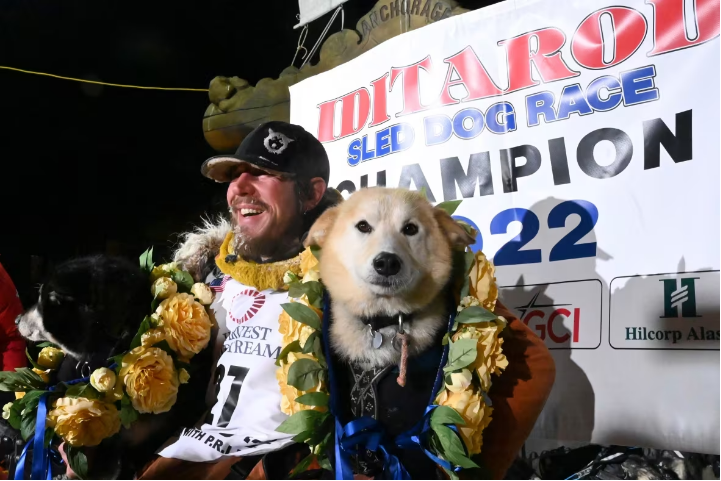 "You got to be totally prepared to run Iditarod, and have enough money in the bank to do it," said Sass, who lives in Eureka, about a four-hour drive north of Fairbanks.
With other race costs, Buser said running the Iditarod now can mean spending $250,000 to win a $40,000 championship.
The race itself has suffered under the increased inflation, Iditarod CEO Rob Urbach said. Supply costs have gone up about 30 per cent, he said, and last year it cost nearly $30,000 to transport specially certified straw from the lower 48 for dogs to sleep on at race checkpoints.
'We just want the Iditarod to go': PETA
The Iditarod also continues to be dogged by People for the Ethical Treatment of Animals, which has targeted the race's biggest sponsors. Over the past decade, Alaska Airlines, ExxonMobil, Coca-Cola and Wells Fargo have ended race sponsorships after being targeted by PETA.
PETA took out full-page newspaper ads in Anchorage and Fairbanks in February with a husky — the predominate sled dog breed — prominently featured with the headline, "We don't want to go to the Iditarod. We just want the Iditarod to go."
But Urbach said the race's financial health is good, and payouts should be a little higher this year. The top 20 finishers receive payouts on a sliding scale, and every other finisher gets $1,049, reflecting the stated mileage of the race, though the actual mileage is lower.
Urbach noted they are paying "the healthiest prize money" among competitive sled dog races and called the PETA campaign "pretty offensive, I think, to most Alaskans."
There's also worry about the future of the race because of climate change.
The warming climate forced organizers to move the starting line 467 kilometres north from Willow to Fairbanks in 2003, 2015 and 2017 because of a lack of snow in the Alaska Range.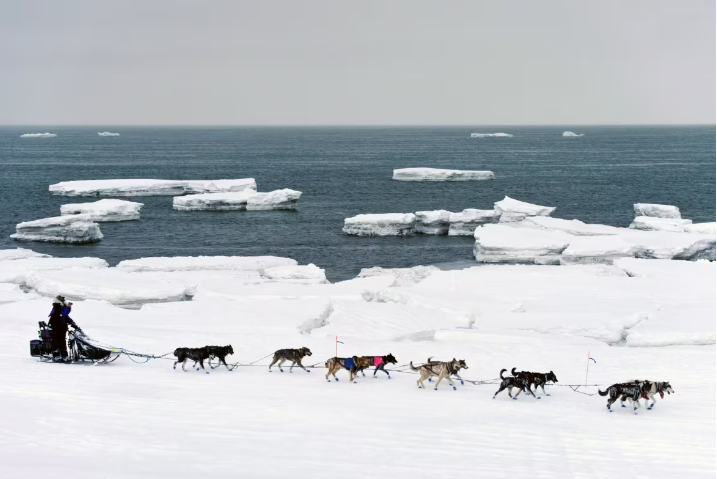 As challenges stack up, several veteran mushers with multiple championships have stepped away this year after decades of competing. They're finding that few are willing to take their place, at least this year.
"I just got back from Cancun to see the Grateful Dead play on the beaches of Mexico," said four-time champion Jeff King, who is now 67. "I first said I was going to retire at 40, and I ran the race at 66, so I don't feel like I'm bailing on anybody."
Five-time champion Dallas Seavey said last year's race would be his last, at least for a while, to spend time with his daughter.
Other past champions not racing include Dallas's father, three-time champion Mitch Seavey, and Joar Leifseth Ulsom and Thomas Waerner, who have one title each.
Lance Mackey, another four-time champion, died last year from cancer.
That leaves two former winners in this year's field, Sass and Pete Kaiser.
Sass said he is confident the Iditarod will survive this downturn.
"If we can just keep the train rolling forward, I think it's going to come back, and hopefully our world can get things under control and things maybe get a little less expensive," Sass said.
"I think that's going to help get our numbers back up."
Related stories from around the North:
Canada: 'An amazing thing': Iditarod dog found 3 months after disappearing from race checkpoint, CBC News
Finland: Duo aiming to raise funds for jobless sled dogs in Arctic Finland, Yle News
Norway: Could drones help prevent polar bear attacks on the Arctic archipelago of Svalbard?, The Independent Barents Observer
Sweden: Moose on the move — the latest subject for "slow TV" in Sweden, Radio Sweden.