Duo aiming to raise funds for jobless sled dogs in Arctic Finland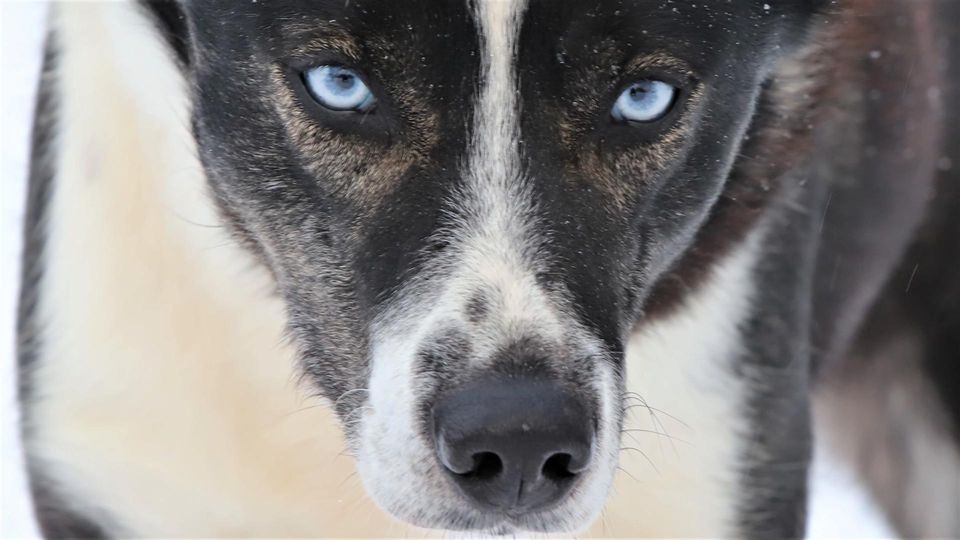 The collapse in Lapland tourism means thousands of sled dogs are out of work and could possibly be put down.
Efforts are underway to save thousands of sled dogs, owned by tourist operators in Lapland, who have been left out of work by a massive fall in tourism in the north of Finland since the start of the coronavirus epidemic.
Oulu-based stand-up comedian Jean-Eric "Zaani" Chaumentin and entrepreneur Ville Wallenius have launched an international charity project aimed at helping the jobless canines, and countering the threat of the dogs being put down.
Aid is starting to flow in, with the duo already receiving pledges for the donation of dozens of tons of food.
Now Chaumentin and Wallenius are expanding the campaign beyond Finland's borders. The association they have founded is still awaiting a formal fundraising permit, but their target has been set high.
"A quite modest 8 to 10 million euros. We are smiling now, but that is really the help needed. We hope that people will realise that the situation is quite serious," Chaumentin told Yle.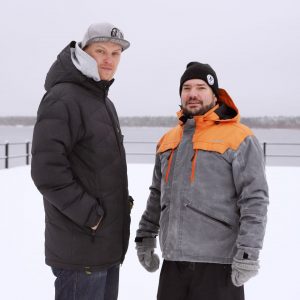 According to Wallenius, the purpose is not to donate money directly, but to create work for dog sled teams through donations. One way could be, for example, by purchasing dog sled safari gift cards.
"This would support the sled dog businesses, and in particular those whose business is based on husky safaris, by buying services from them or through food aid. Let's see where the best remedy can be found," Wallenius said.
Aki Holck, a long-time dog sled entrepreneur, told Yle he is pleased that businesses are being supported during these hard times.
"Of course I'm grateful to everyone getting involved in helping Lapland tourism and dog sled businesses. I think this is a really great idea," Holck said.
No immediate threat
There are normally an estimated 5,000–7,000 sled dogs in Lapland during the winter season.
With the start of the coronavirus epidemic, the region's dog sled companies found themselves and their animals idle. During the summer and fall, dog sled entrepreneurs have been anxiously awaiting word that the restrictions which have hit the tourism sector will be lifted.
Due to the uncertainty of the situation, reservations already made for the coming winter season are being cancelled at an accelerating rate.
Some operators have publicly said that if the survival of their companies is at stake, and they can no longer afford to keep their dogs, they may have to be put down.
However, according to Lapland's public animal protection veterinarians, no cases have yet been found that would indicate neglect of the welfare of sled dogs in any part of Lapland.
According to Marja Pedersen, a municipal veterinarian in the Lapland municipality of Inari, there have been no mass killings of dogs, even though the tough situation facing kennels is well recognised.
"The kennels are in a tight spot, from what I hear," Pedersen said.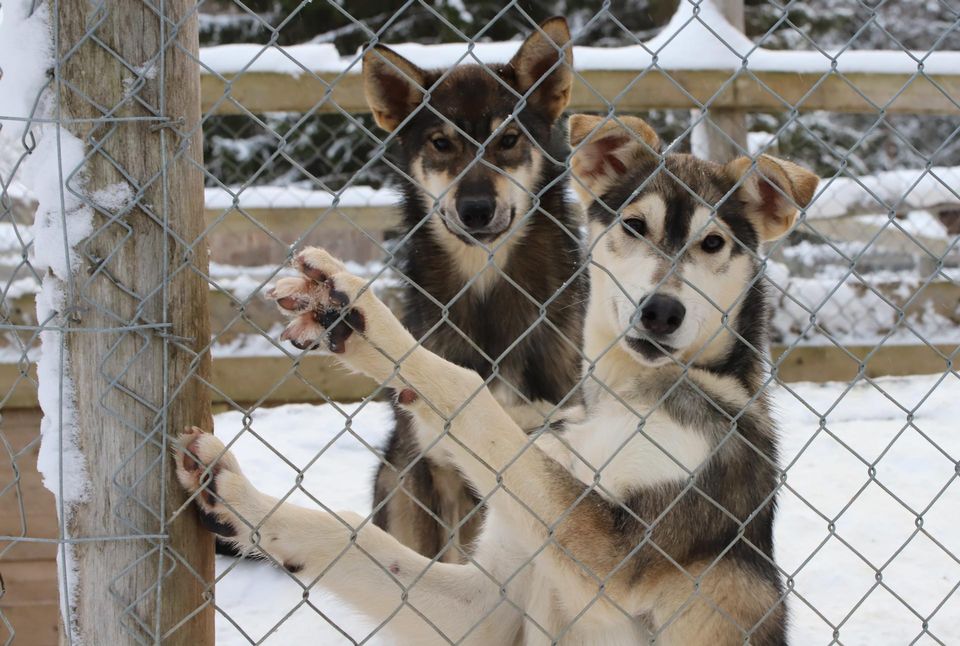 Zaani, who has experience of working in the tourism sector in Lapland himself, was spurred into action by talk that some dogs might be put down.
"Now we are talking about helpless animals that cannot go out to find jobs themselves. We want to save the dogs, and through them the companies," he explains.
Dozens of tons of food
Several companies have also started providing help for Lapland's sled dogs. For example, a number of dog food manufacturers have promised to send food to the dogs and the total amount of promised donations has already reached tens of thousands of kilos.
A programme to directly sponsor sled dogs has also been developed.
Aki Holck told Yle he is not participating in the sponsorship venture. Instead, he is urging people to buy gift cards to help the dogs and to help the people who care for and train them.
"I prefer to keep dogs in the work for which they are intended. These dogs have their own territory and need their own pack and familiar caretakers," Holck said.
There are an estimated 65–70 dog sled entrepreneurs in Lapland, some of whom have just entered the industry. For them, the situation is much more difficult than for an experienced business.
Holck, who has been in the business for 30 years, believes he can get through the winter, but knows that it won't be easy.
"We'll have to tighten up on spending and make no new investments, just spend only on maintenance and dog care. This is how we're approaching the winter. Of course dogs are still being given workouts, that's the number one thing," he added.
Related stories from around the North:
Antarctica: Why the pandemic's pause on travel could be a defining moment for rethinking Antarctic tourism, Eye on the Arctic
Canada: Scrapped 2020 cruise season will cost communities in Nunavut, Canada almost $1 million, Eye On The Arctic
Finland: Lapland tourism to lose over 60% of winter business says Finnish survey, Yle News
Iceland: Arctic tourism in the age of Instagram, Eye on the Arctic
Greenland: Greenland adds new incentive to promote domestic tourism as international travel craters, Eye on the Arctic
Norway: Norwegian Arctic wilderness tourism hit particularly hard by coronavirus, The Independent Barents Observer
Russia: All Russia's North Pole cruises rescheduled to 2021, Eye on the Arctic
Sweden: Sweden seen as major source of COVID-19 in Western Finland region, Yle News
United States: Airline shutdown creates new challenges for rural Alaska, The Associated Press