Greenland needs new approach to preserve welfare state amidst aging population: gov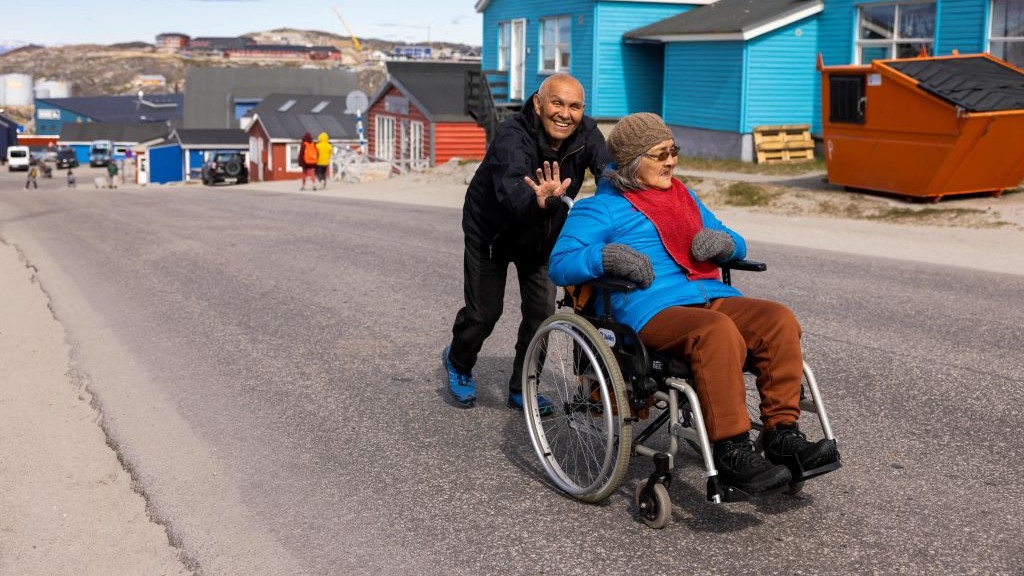 Greenland has launched a new strategy to help navigate the upcoming challenges of maintaining the welfare state amidst an aging population. 
Besides working on ways to improve the quality of life and services for seniors, the government said a long-term strategy needs to be put in place to ensure the survival of the social safety net. 
The government of Greenland did not respond to requests for comment for this story, but in a news release, it said the ever-shrinking workforce was taking place at the same time as the senior population was growing and would only become more pronounced in the coming decades.
"With this strategy for the elderly, Naalakkersuisut [the government] is ready to tackle this reform so that we have a good foundation for the future social welfare system," Jess Svane, the minister of Social Affairs, Labor Market and Home Affairs, said. 
"Naalakkersuisut [the government] recognizes that many of the initiatives in the elderly strategy require major societal changes. Therefore, it is the ambition that agreement is reached across municipalities, Naalakkersuisut [the government] and Inatsisartut [parliament] on appropriate models for future efforts."
Ensuring continuation of 'egalitarian Greenland'
Failure to adapt will result in inadequate public revenue to meet the demographic challenges ahead, such as increased demand for health and social services from the aging population, the government said. 
"The coming years will offer a number of societal changes and socio-economic challenges that require new decisions and major adjustments in the way we administer our welfare society, in order to ensure prosperity," Svane said. 
"While the aging population is an unavoidable reality, the strategy can establish a framework for future work when it comes to seniors' care. The goal of the strategy is to propose political measures that can sustain the future welfare society and ensure that future generations can grow up in a egalitarian Greenland."
Declining labour supply 
Statistics Greenland's 2022 data shows the island had a population of 56,562 people.
Greenland's department of social services did not respond to information requests about the government's timeline for the strategy or how the labour shortage was contributing to current concerns.
In the 2020 State of the Nordic Region report discussing labour supply, it said Greenland had a sharp projected decline of -16.2 per cent in the working age population.
"Compared to other Nordic countries, the development in Greenland differs the most, as the proportion of children (21 per cent) was more than twice as high as that of older people (8.5 per cent) in 2019," the report said. 
Write to Eilís Quinn at eilis.quinn(at)cbc.ca
Related stories from around the North: 
Canada: Quebec to invest $449,000 in Nunavik elders' projects, Eye on the Arctic
Greenland: Greenland to reduce services amidst staffing shortages in health care system, Eye on the Arctic
Sweden: Municipalities in Sweden's North struggling to hire care staff for seniors, Radio Sweden
United States: 34th Annual Elders and Youth Conference kicks off in Alaska, Alaska Public Radio Network