Moscow outlines big future for Arkhangelsk Seaport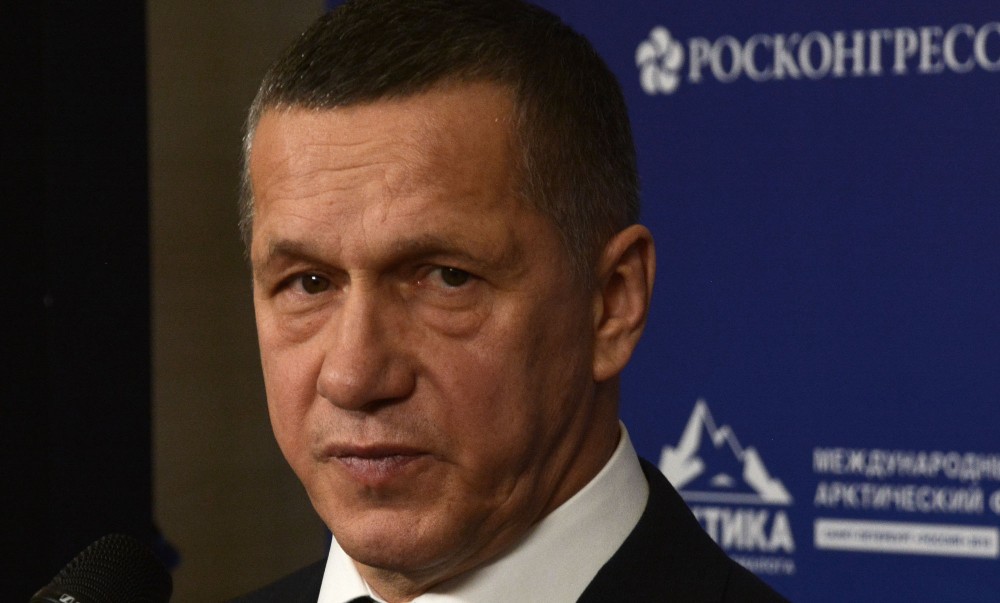 Few months after the FSB-associated company of Andrei Patrushev acquired a stake in the Arctic infrastructure object, the country's deputy prime minister comes to town to announce a major seaport development plan.
The northern city of Arkhangelsk was site for this week's meeting in the Russian Arctic Commission chaired by Deputy Prime Minister Yuri Trutnev.
And the local seaport was on top of the agenda.
According to Trutnev, the seaport of Arkhangelsk is of key importance for the Northern Sea Route and a comprehensive plan for its development is currently under elaboration.
"The port is located pretty close to the centres of major goods traffic," the deputy premier explained in the meeting.
Connecting railway lines, roads and bridges
The new plan is believed to include also dredging in adjacent waters, as well as development of connecting railway lines, roads and bridges.
According to the Arctic Commission, modernisation and expansion of capacity is needed for the port to be able to increase its goods traffic. In 2022, the seaport handled a total of 6,6 million tons of goods, a year-on-year increase of 24 percent.
Major drivers of the increase are shipments to new industrial projects unfolding along the Russian Arctic coast, among them the Arctic LNG 2, the Vostok Oil and the Syradasayskoye coal mine.
The development of the Arkhangelsk Seaport comes as powerful investors are stepping up their engagement in the region. Among them is Andrei Patrushev, the youngest son of FSB chieftain Nikolai Patrushev.
Patrushev looks set to become main contractor 
In early 2023, Patrushev acquired a 10 percent stake in the Arkhangelsk Seaport. With the acquisition, Patrushev teamed up with port owners Vaiz Invest, TD Bulat-SBS and Investment Industrial Partner. Vaiz Invest controls 60 percent of port.
From before, Andrei Patrushev is a major owner of Gazprom Shelf Project, a company that has a management responsibility for several of Russia's best Arctic drilling rigs and vessels. The fleet includes the rigs Arkticheskaya, Polyarnaya Zvezda and Severnoye Siyaniye.
The youngest of the Patrushev brothers has what is needed to succeed in the Russian Arctic; a close relationship with the FSB and a father who manages the Russian Security Council and is one of Vladimir Putin's closest allies.
He now looks set to become the main contractor on shelf exploration for both Gazprom and Novatek.
He portfolio of Russian Arctic vessel could ultimately also include the Kamennomysskoye-More platform that currently is under construction at the Zvezdochka yard in Severodvinsk, Arkhangelsk region. The platform will be stationed in the Gulf of Ob and be production unit at the natural gas field with the same name.
Related stories from around the North: 
Canada: Potential Canadian Northern Corridor would present unique security challenges and opportunities, say researchers, Eye on the Arctic
Norway: Thawing permafrost melts ground under homes and around Global Seed Vault in Svalbard, The Independent Barents Observer
Russia: 30–50% of critical northern infrastructure could be at high risk by 2050 due to warming, says study, Eye on the Arctic
United States: U.S. Navy to build airport infrastructure in North Norway to meet upped Russian submarine presence, The Independent Barents Observer