Federal workers in the North picket as part of Canada-wide strike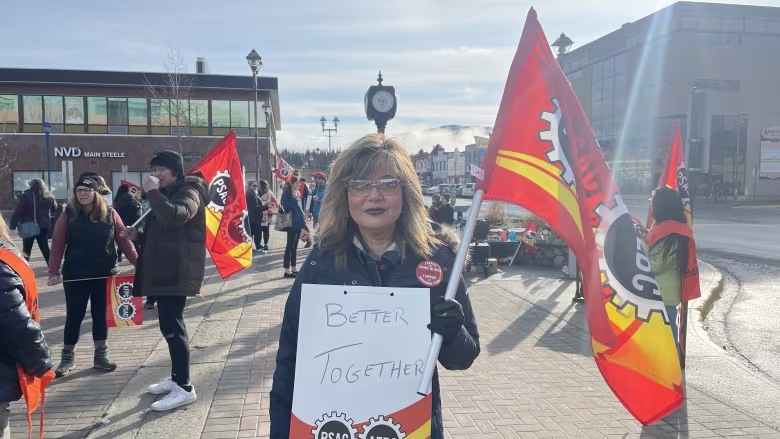 About 600 Public Service Alliance of Canada workers affected in the North
Federal public servants across the North were on the picket lines Wednesday morning, after the federal government and the Public Service Alliance of Canada (PSAC) failed to reach a deal before a Tuesday evening deadline.
Across the country, more than 155,000 federal workers are on strike. Picket lines were to be set up at more than 250 locations across the country Wednesday morning, PSAC said in a Tuesday news release.
In the North, there are about 600 PSAC workers affected by the strike, although Lorraine Rousseau, the regional executive vice president of PSAC-North, said last week that if there were a strike, some of those workers would be deemed essential — meaning they might be placed on call or called in to work shorter hours.
On the picket line in Whitehorse on Wednesday morning, Rousseau blamed the strike on the government. The union has said wages are a central issue, as inflation drives up the cost of living.
"This is not down to the worker not willing to work. This is down to the employer not willing to negotiate a fair deal," she said.
Rousseau said Northerners can expect to see a "slowdown in services" because of the strike.
"So if you're applying for a passport or have applied for a passport, those services will be slowed down," she said.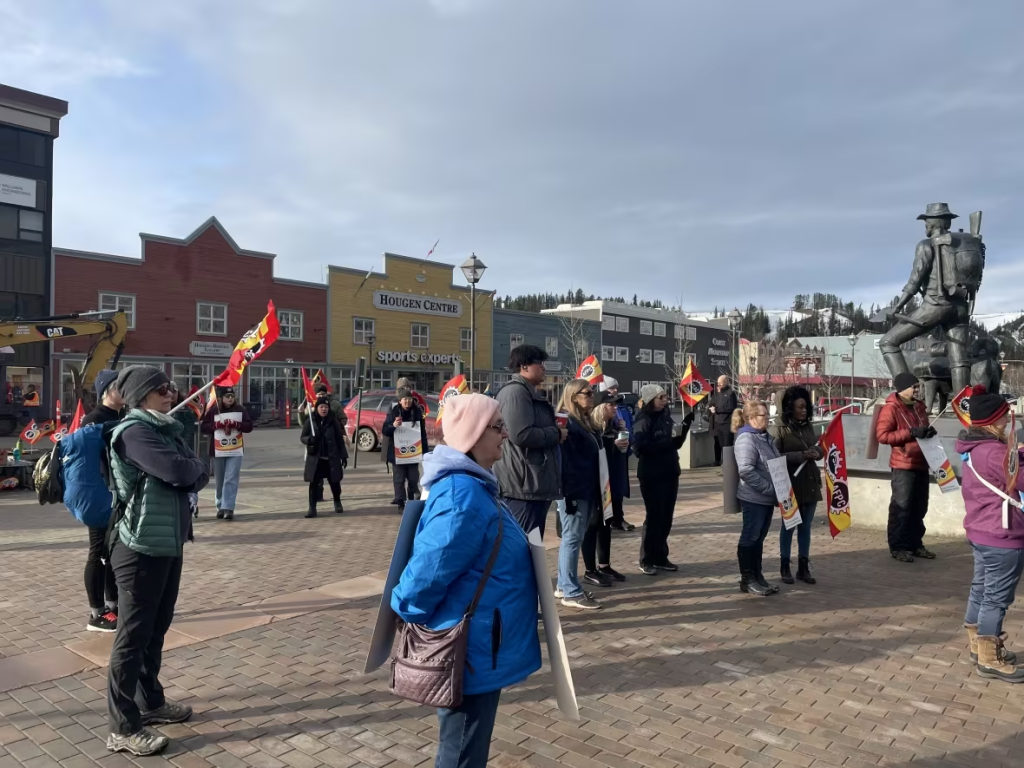 Some federal departments have also warned that services could be delayed, "or not delivered at all."
In Yukon, RCMP issued a news release on Wednesday saying the front desk at its Whitehorse headquarters would be operating on a reduced schedule due to the strike, and that there may be delays in issuing criminal record checks. The strike would not disrupt regular policing services, the release says.
A similar release was issued in the N.W.T.
Some Yukon government employees were also on the picket line in Whitehorse on Wednesday, in solidarity. The Yukon Employees Union had told its members they wouldn't have to cross any picket line if they share office buildings with federal workers.
'Everybody's very frustrated'
Whitehorse city councillor Jocelyn Curteanu was also on the Whitehorse picket line on Wednesday, but not as a representative of the city. She works for the Canadian Northern Economic Development Agency and has been a federal employee for 25 years.
"I've seen a couple of these over my time with the federal government, and it always ended well for us and it ensured that we kept up with, you know, with inflation, and so that we can have a comfortable, if not decent, standard of living," she said.
"What I've been hearing is that everybody's very frustrated … this is the last thing that we would want to do, is to strike and interrupt services."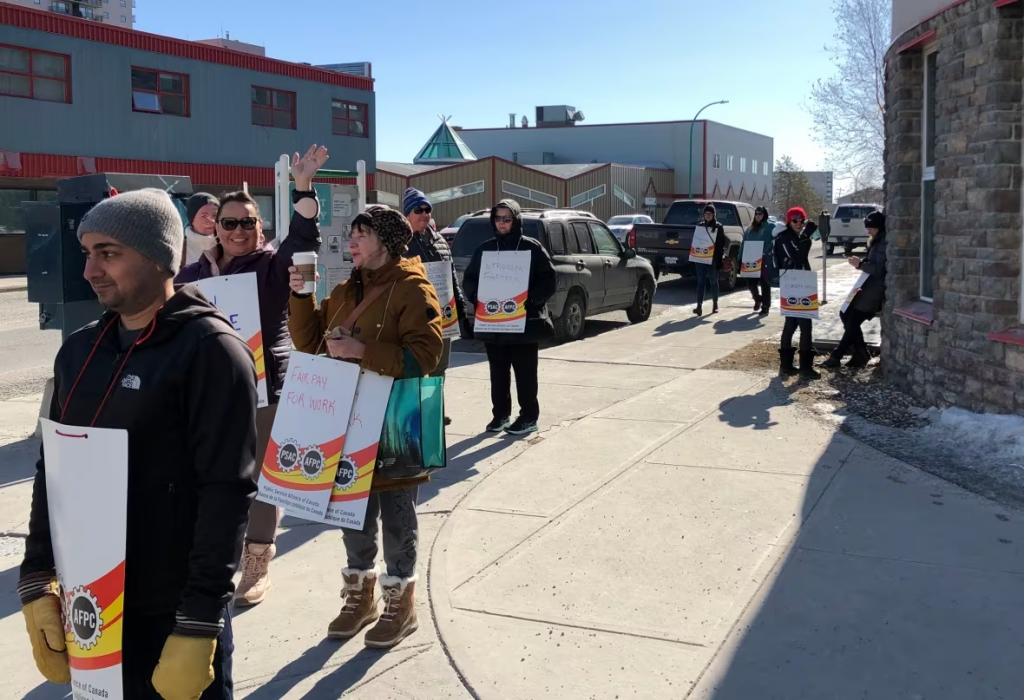 Pickets were also out in Yellowknife on Wednesday. Around 60 to 80 people gathered and marched outside the downtown Greenstone Building, a federal government office building, starting at about 7:30 a.m. At noon, there was a rally.
"Essentially we want fair wages and we want proper training for anti-racism, among other things," said Dawnellle Rasmussen, the picket captain in Yellowknife.
Geoff Ryan, the union's strike captain in Iqaluit, said he estimated about 60 people were picketing on Wednesday morning outside the Qimugjuk Building. He said there were workers from Crown-Indigenous Relations and Northern Affairs Canada, Fisheries and Oceans, Service Canada, the Coast Guard and the RCMP.
"Morale is really high, people were having fun on the line, people drop by with coffee and doughnuts," he said.
Ryan was reluctant to predict how long a strike might last, saying his "crystal ball is not working this morning."
"We have not had a pay raise since June of 2020. We've been in negotiations since June of 2021. Treasury Board thinks that they can offer us less than inflation and that we would accept that," he said.
"It's not acceptable. That's why we're walking the line."