Jordin Tootoo, NHL's first Inuk player, looks back on career and path to sobriety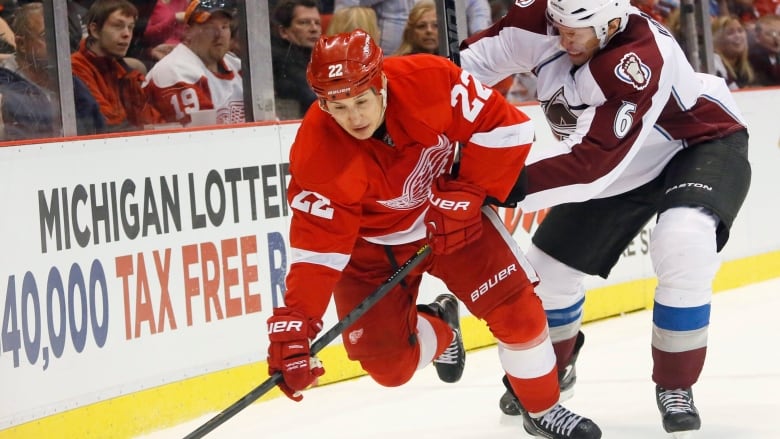 Announcing his retirement from professional hockey in Brandon, Manitoba (Canadian Prairies), on Friday was like "coming full circle" for Jordin Tootoo.
"It was an unbelievable experience to see how much the fans appreciated my time in Brandon," he said in an interview with CBC North. "I had the opportunity to wave one last time to the great fans of Brandon and the hockey world."
My out was hockey, my happy place was hockey.
Jordin Tootoo
For the right-winger with a hard-hitting reputation, coming full circle has also meant facing tragedy, battling addiction and finding sobriety.
A turning point
Tootoo was playing for the Brandon Wheat Kings in the Western Hockey League when he was drafted by the Nashville Predators in 2001. He would become the first Inuk player in the NHL.
He says leaving his small home town of Rankin Inlet, Nunavut (northern Canada), for Brandon in 1999 was a "no-brainer."
"To leave home under the circumstances I was in … with alcohol and drugs being present…. My out was hockey. My happy place was hockey," he said.
But it was also while he was with the Wheat Kings that Tootoo lost his older brother — and teammate — Terence, to suicide.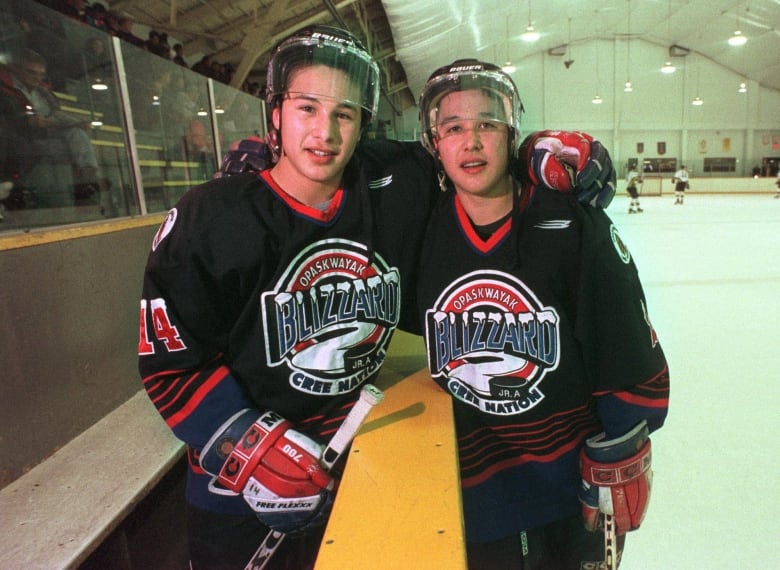 Terence had always been Tootoo's role model and best friend. His death was one of the hurdles in Tootoo's journey from a kid who just wanted to make the NHL, to an advocate for mental health, suicide prevention and sobriety.
At the time, however, being a role model wasn't even on his radar.
"Being that young — 19, 20 years old — all that was on my mind was to fight for everything I had to do in order make it to the NHL," he said.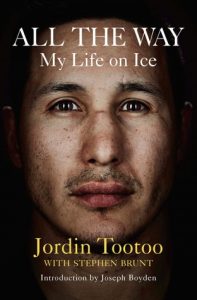 "I could either leave the game and, you know, stop pursuing our dream to play in the NHL, or like my brother said, go all the way."
That reference is a riff on the title of Tootoo's 2014 book, which draws on a note Terence left his younger brother before he died, encouraging him to go "all the way."
"All the way" meant playing 12 years with Nashville and the Detroit Red Wings, where Tootoo made his name as an enforcer and a fighter.
But Tootoo also turned to alcohol to deal with the pressure of the game, the loss of his brother and his family's history with substance abuse.
By 2010, Tootoo's bosses gave him an ultimatum and he voluntarily entered the NHL's substance abuse program.
"For me it was either my hockey career or am I going to let the battle with alcohol win," he said.
A second chance
Tootoo went on to play eight more years in the NHL, moving on to the New Jersey Devils and Chicago Blackhawks.
I can only hope I've done my brother proud.
Jordin Tootoo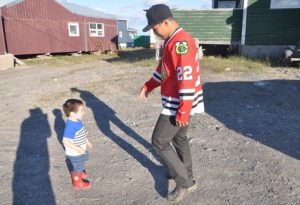 He says he's grateful he was able to fulfil the dream he and Terence shared.
"I got to play 13 years in the NHL and I can only hope I've done my brother proud," said Tootoo.
Family and the future
Even at the height of his career, and despite his complicated home life, Tootoo often came back to Rankin Inlet, where anyone walking into the community arena passes under a larger-than-life painting of the hockey player in action.
The biggest gift that's ever been given to me is my two kids and sobriety.
Jordin Tootoo
"To me, home is always going to be home," he said, adding that it's also an opportunity to hunt, fish and spend time with family.
"They've been by my side since day one," he said. "Didn't matter what issues we faced. We stuck together and that's what family's all about."
Tootoo's now been sober for eight years.
"I'm feeling fantastic," he said. "I have two healthy baby girls, a beautiful wife that I get to spend more time with and ultimately the biggest gift that's ever been given to me is my two kids and sobriety."
Related stories from around the North:
Canada: NHL star Jordin Tootoo tours Canada's eastern Arctic, CBC News
Sweden: Arctic hockey team to wear rainbow jerseys all season in support of LGBT rights in sport, Radio Sweden
United States: At Native Youth Olympics in Alaska, free the mind and the body will follow, Alaska Dispatch News