What's going on with the N.W.T. government's procurement review?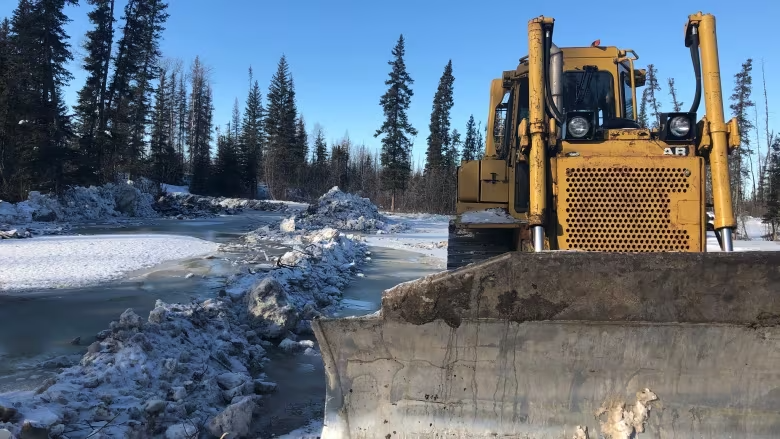 Review was initially supposed to be done last summer but in some respects, it's still underway
Talking about procurement "is a good way to clear a room at a party," said one expert on the subject — but it's also one of the most important economic functions of government.
For more than three years now, the N.W.T. government has been reviewing how it does procurement, with a look toward keeping more contract dollars in the territory, clearly defining what constitutes an N.W.T. business, and supporting Indigenous-owned companies.
Procurement, essentially, is the purchasing of goods and services, but for the Northwest Territories government, it isn't merely a transactional task. Governments often use procurement to achieve broader goals, like supporting small businesses, reducing carbon emissions and creating jobs.
In the N.W.T., procurement is an exercise in balancing the government's promise to support local businesses with its responsibility to get the best value for taxpayers' money.
The government planned to finish its review in the summer of 2022, giving officials ample time to update their policies and practices before the general election in October of this year.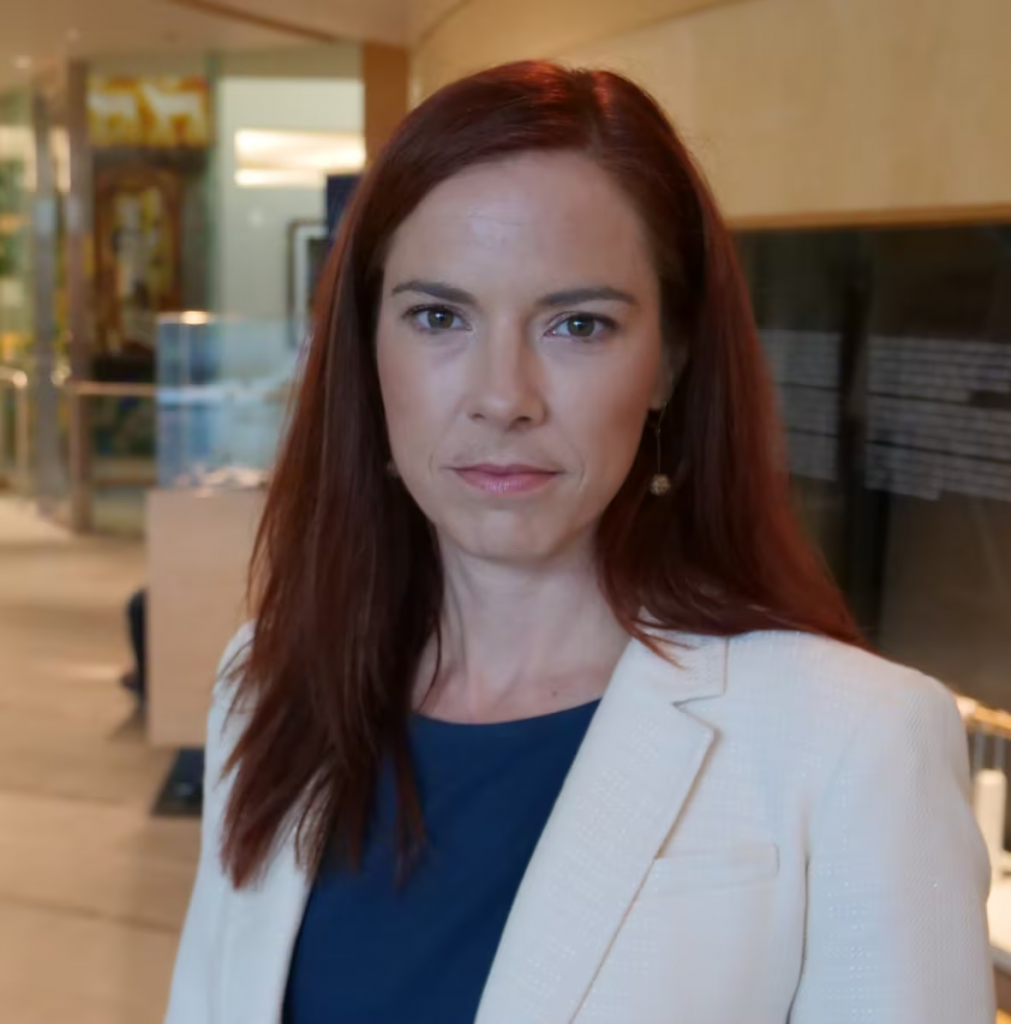 The review fell behind schedule. In some respects, it's still underway.
"One of the lessons here is that probably there should be some ongoing review, an ongoing ability to look at what we're doing," Caroline Wawzonek, minister of Industry, Tourism and Investment (ITI), told CBC last week.
Regardless, she assured, by the end of this assembly there will have been "quite a number of things that have been actioned." A report on all that should come out this summer, she said.
That summer delivery date doesn't sit well with Kam Lake MLA Caitlin Cleveland.
"In the month of August and in the summer, there's about eight sitting days that we'll get to sit through, roughly, before we're done," Cleveland said in the legislature last month.
"That doesn't give me the time, or my colleagues the time, to really hold the government accountable to what those changes look like."
Other pieces of the procurement overhaul, like the potential creation of an Indigenous procurement policy, similar to what the Yukon has, or distinguishing Indigenous-owned businesses within the overall procurement policy, won't be finished before the end of this assembly. 
"That's going to take a little bit longer because we're doing that in collaboration with Indigenous governments, and so I can't put a timeline on that," Wawzonek said. "I can just say that the work there has actually been fruitful and is ongoing."
Procurement is a force in N.W.T. economy
The Northwest Territories spent more than $444 million on contracts in 2021-22. According to the government's contract reporting dashboard, between April and December last year 77 per cent of contract dollars (about $310 million) went to N.W.T. businesses.
Procurement is big business, and a force in the territorial economy. By one measure, it represents more than 15 per cent of the territory's GDP.
But in 2019, when the government first committed to reviewing how it does procurement, it had been more than a decade since the N.W.T. had taken a close look at its relevant policies.
And so, the government struck an independent panel to do just that (it was the chair of that panel, Leslie Anderson, who made the quip above about clearing a room at a party).
"We were given free reign, really, to offer whatever we thought might be useful to help them look at ways to accomplish that idea of keeping money in the territory," Anderson said.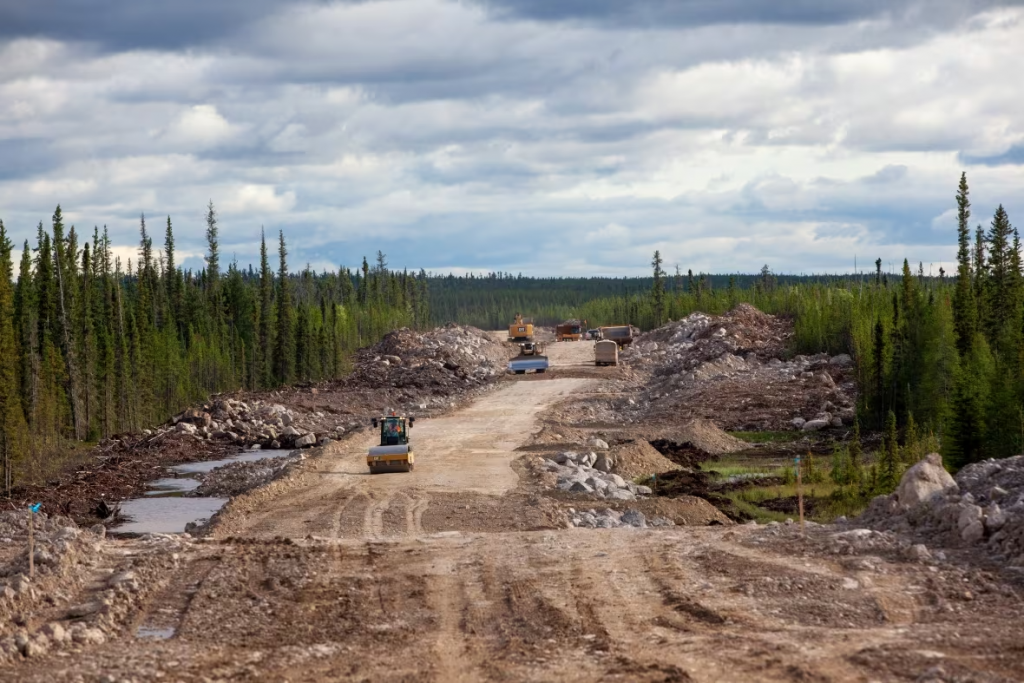 In June 2021, the panel delivered a 119-page report containing 50 recommendations.
A key one was for the government to establish a "strategic approach" to procurement that would help it meet its goals of buying locally. Spending on N.W.T. companies, after all, can help those companies grow and create more local jobs.
Contracting authorities should "take a broad view of value for money that takes social and economic value into account," reads the report.
The government isn't going to respond to each of the panel's recommendations, said Wawzonek.
"It made more sense to look thematically — have we addressed the fundamental core principles that they looked at? — and I think there's actually a number of things where we already have," she said, "and there's a few more that are yet to come."
Last November, the government released a set of principles to guide procurement.
They include honouring treaties and supporting treaty implementation; creating opportunities to  "maximize employment and capacity development"; increasing opportunities for Indigenous businesses; and working to ensure the process is transparent, competitive, delivers value for money, and benefits N.W.T. residents and businesses.
Updating the business incentive policy
The marquee piece of the government's efforts to support N.W.T. companies is its business incentive policy (BIP).
In recognition of the higher cost of doing work in the North, the policy is meant to give N.W.T. businesses a boost when bidding on government contracts.
To qualify for BIP registration, companies must be at least 51 per cent owned by N.W.T. residents, and must have a "bona fide place of business owned or leased from year to year" in the territory, among other criteria.
Nearly 1,300 companies are registered under BIP.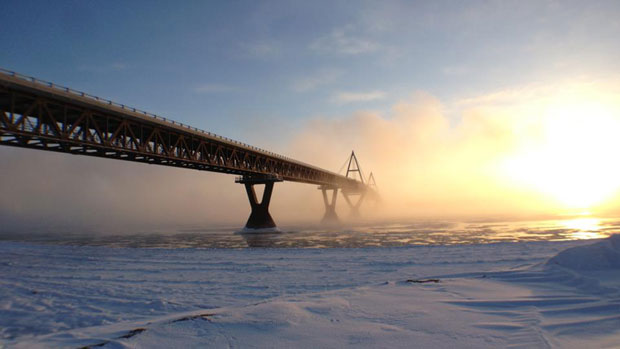 Through the policy, those registered companies can get their bids adjusted downward by 15 per cent on the first $1 million, and another 5 per cent if the company is based in the community where the work is being done.
But the procurement review panel found that the BIP adjustment tipped the scales in less than one per cent of contracts awarded.
The panel recommended several changes to BIP: applying bid adjustments on contracts up to $2 million; applying an additional five per cent bid adjustment for businesses based in the Dehcho, Sahtu or Beaufort Delta regions; and allowing businesses that employ mostly N.W.T. residents to qualify.
Wawzonek said the government is now "looking to target" bid adjustment on contracts up to $2 million, and updating the definition of an N.W.T. business.
A quirk of BIP is that 54 majority non-resident-owned businesses are registered. The list, called Schedule 3, includes Loblaws, TD bank and Walmart.
Those companies were grandfathered into the policy, said Wawzonek. She said changes to what qualifies as a northern business could "remove the need for a Schedule 3."
Prices have 'gone way up'
Some business owners told CBC that their reality has changed significantly since the pandemic.
And yet, government contracts don't fully account for how expensive it is to do construction now, especially in remote communities, and how hard it is to find labour.
"Lumber is crazy through the roof. Other things like doors, windows, everything — paint — everything's gone way up," said Vern McLeod, who runs Midnight Sun Contracting, a Gwich'in-owned business in Inuvik, N.W.T.
That means southern companies are able to offer lower bids.
McLeod said he finds the procurement process fair, but offered some ways that BIP could improve.
He recommended a 20 per cent bid adjustment, and an additional five per cent for Indigenous-owned companies. He'd also like BIP-ed companies to have a workforce that's at least 50 per cent N.W.T. residents.
"Fifty per cent northern employment, that would really help the whole economy," he said, "because a lot of people are out of work."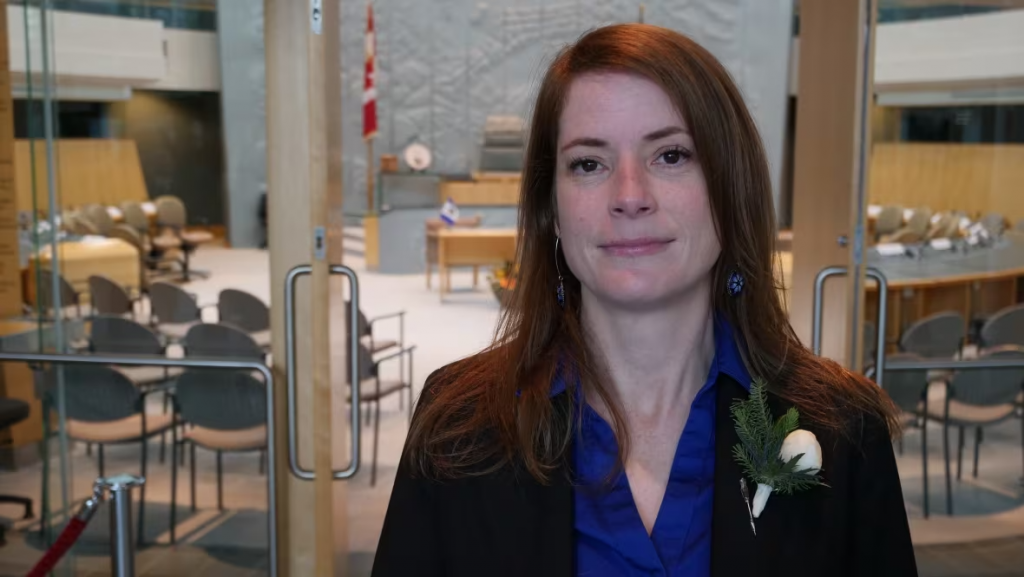 Great Slave MLA Katrina Nokleby was ITI minister when the procurement review began.
She said the government needs to focus on Indigenous companies in its updates to procurement.
"I really have no problem with the government paying a bit more to an Indigenous company or organization to do work if it keeps that money and employment in the North," she said.
Minister Wawzonek said "there's absolutely going to be something" related to Indigenous businesses in the government's revised procurement policies, but conceded that whatever it is won't come before the end of this assembly.
"I'm not concerned that the government of the Northwest Territories will get there, it might just not be in the next six months," she said.
Related stories from around the North: 
Canada: Questions raised about Yukon First Nations procurement policy, CBC News