Questions raised about Yukon First Nations procurement policy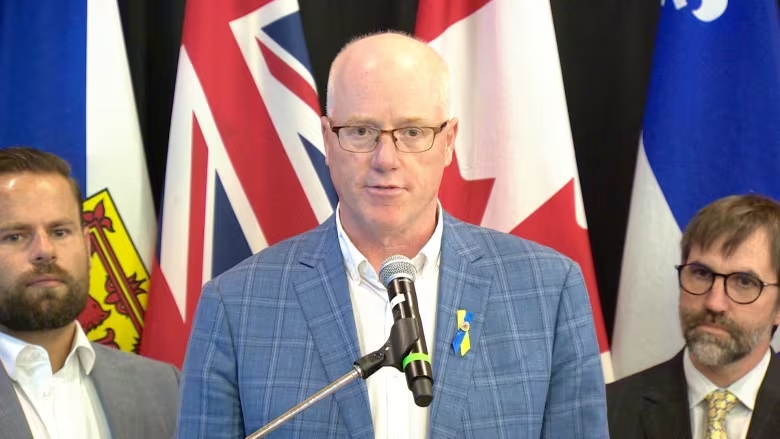 By Joseph Ho · CBC News
Policy unclear and could be abused, say opposition parties
Opposition parties in the Yukon Legislature are using findings from a recent judicial review to highlight weaknesses with the territory's First Nations procurement policy.
The policy aims to give advantages to Yukon First Nations businesses when they bid on government contracts to strengthen their participation in the economy. It uses a tool called "bid value reductions" to lower the price of proposals if Yukon First Nations businesses are bidding, making them more competitive.
A key aspect of the policy is the Yukon First Nation business registry, a list of verified Yukon First Nations businesses that is administered by the Yukon First Nations Chamber of Commerce. It has been described by the minister of Highways and Public Works as the "foundation of bid value reductions."
Judicial review
The judicial review was launched after a Yukon company applied to be listed on the registry and was denied. In a judgment on March 8, Yukon Supreme Court deputy Justice Adele Kent wrote the process that company went through was "flawed and opaque and was not fair."
That decision document also revealed what the Yukon Party has flagged as mixed messaging for business.
Kent wrote she was told by Yukon government lawyers that being on the registry was not a requirement to receive bid value reductions, despite documents that stated otherwise, including letters from the minister of Highways and Public Works.
Yukon Party Leader Currie Dixon argued this has led to confusion and requires clarity from the government.
"That discrepancy has created a lot of uncertainty in the private sector amongst those who are going to be bidding on Yukon government tenders and possibly receiving contracts as a result," Dixon said.
Highways and Public Works Minister Nils Clarke has said in the legislature that the government's "intent" has been for businesses to be registered and listed to qualify for bid value reductions.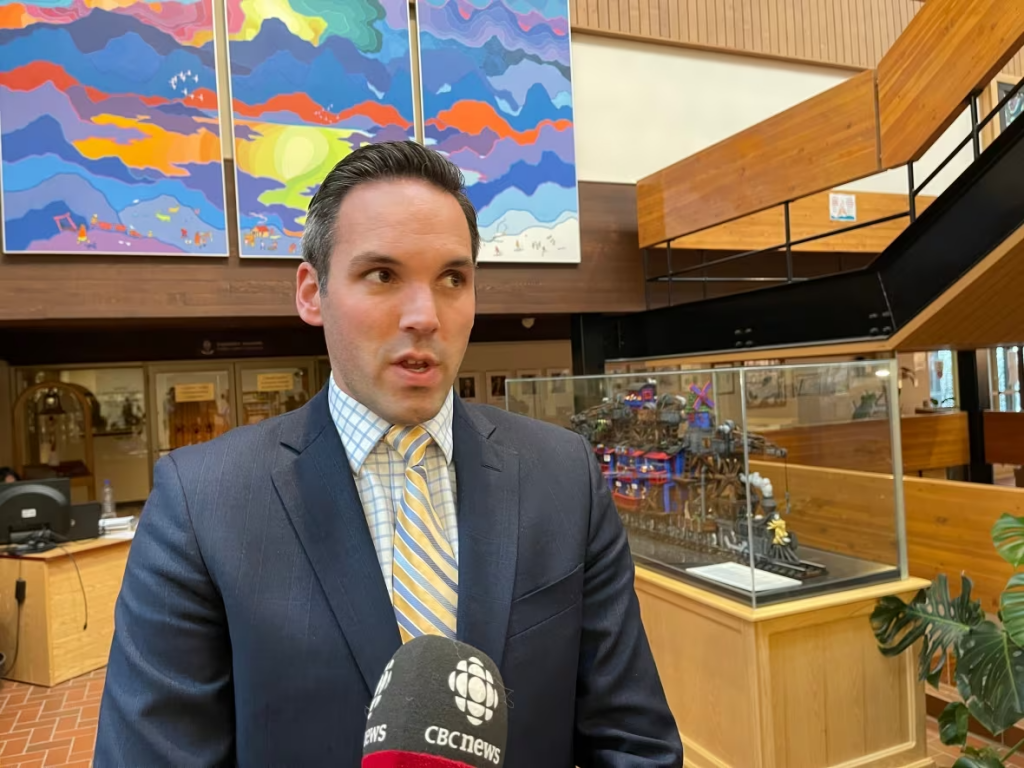 However, Clarke has acknowledged the judicial review showed language in the policy could be refined.
"We are working to clarify this issue, and we plan to update the language in the policy to make it clear that being on the Yukon First Nation business registry is a requirement to receive bid value reductions," Clarke said last week.
Company could be 'an empty shell', writes judge
For the opposition, Kent's observations also raised red flags about who could benefit from the policy.
She pointed to rules stating businesses have to be "beneficially owned and actively controlled" by at least one Yukon First Nations person or business in order to be on the registry, and that they have to have a "bona fide purpose" of providing benefits to a Yukon First Nations person or business.
But Kent noted they only have to be majority-owned by a Yukon First Nations person or organization in order to qualify for bid value reductions.
The numbered company that launched the judicial review is mostly owned by a member of the First Nation of Na-Cho Nyäk Dun. The rest of the shares belong to the owner of P.S. Sidhu Trucking Ltd., a Yukon construction company.
Kent indicated there were concerns the numbered company did not have a track record in construction.
"It is legitimate to examine that issue. It could mean that [the company] will always only be an empty shell benefiting someone who is not otherwise eligible under the policy or it could mean that it is a young company with a First Nation person who is starting out and learning the business," she wrote.
"There is no evidence that in the case of [the company] it is the former and not the latter."
The owner of P.S. Sidhu Trucking Ltd. has yet to respond to CBC News' request for comment.
Monitor and review committee 
Dixon said he sees the policy as being vulnerable to abuse, and pointed to difficulty in enforcing and administering it.
"Everybody's been telling them this all along, right from the get-go … that the way it's structured is going to encourage the proliferation of shell companies to get around this policy. And unfortunately, I think that's what we've seen in spades across the territory," he said.
Speaking to reporters, Clarke said worries about exploitation by bad actors aren't new, and "all policies are vulnerable to bad actors across the board."
However, he pointed to the monitor and review committee, which examines whether the policy is achieving its objectives.
"The monitor and review committee is looking at the bona fides of these companies and also then coming up with the actual brass tacks numbers as to how it has worked," Clarke said.
He added that the policy continues to be a work in progress, and that the definition of what constitutes a Yukon First Nations business and the criteria for bid value reductions can be improved.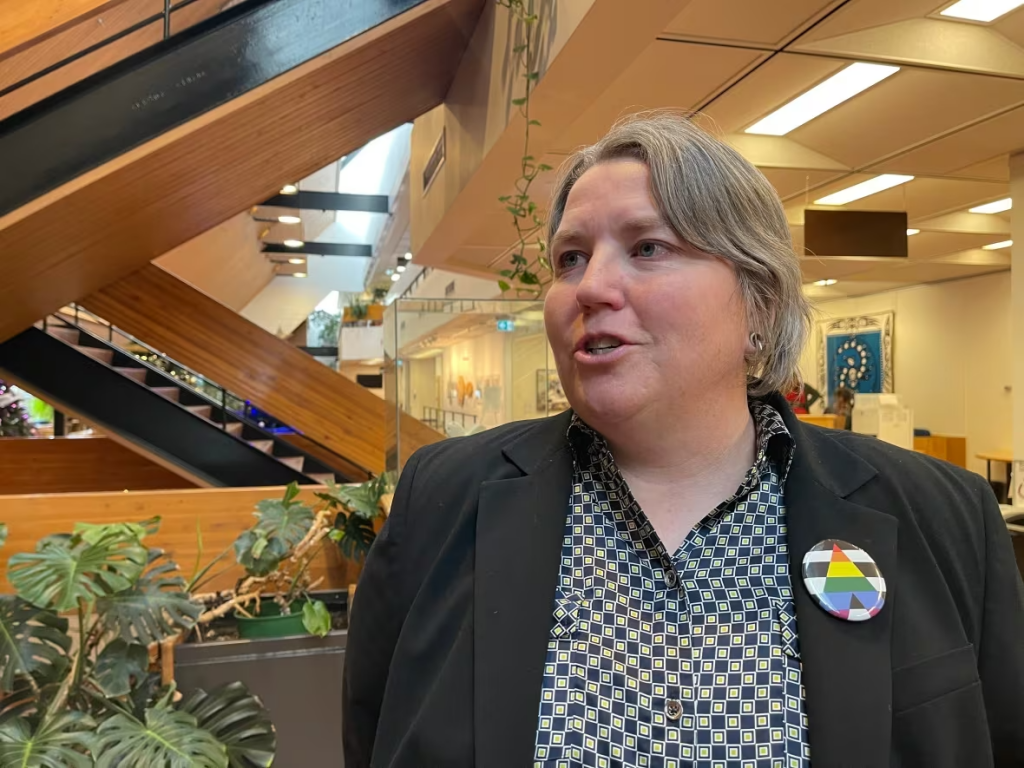 NDP Leader Kate White saw concerns about the policy against the backdrop of cases where non-Indigenous people have taken advantage of measures put in place to benefit First Nations and Indigenous people.
But she cautioned against discarding it, saying those in the contracting world would have advice to offer.
"Let's figure out what doesn't work. Let's figure out how to make it work better. Let's make sure that it's doing what it's intended … which is supporting Yukon First Nation businesses," White said.
Dixon has said he supports the intent behind the policy, but he believes it should be shelved until it can be fixed. Also, he said a "more deep audit of the policy is needed."
When asked about the need for an audit, Clarke said he had confidence in the monitor and review committee. But he left room for a deeper probe if there are "more than transient and trifling concerns about the bona fides of some of these applicants."
As for the case with the numbered company, no final decision has been made on remedies. But Kent wrote her "inclination" is to declare it qualified for the policy for a period of time.
Related stories from around the North: 
Canada: Nunavik tourism reopening reason for optimism, vaccination uptake still a concern, Eye on the Arctic
Greenland: Inuit in Canada, Alaska and Greenland found international business association, Eye on the Arctic
Norway: Svalbard nixes submarine, helicopter activities offered by luxury Arctic cruises, The Independent Barents Observer
Sweden: Indigenous reindeer herders request emergency aid after drought, wildfires ravage Sweden, Eye on the Arctic
United States: How the International Inuit Business Association wants to transform commerce in the Arctic, Eye on the Arctic